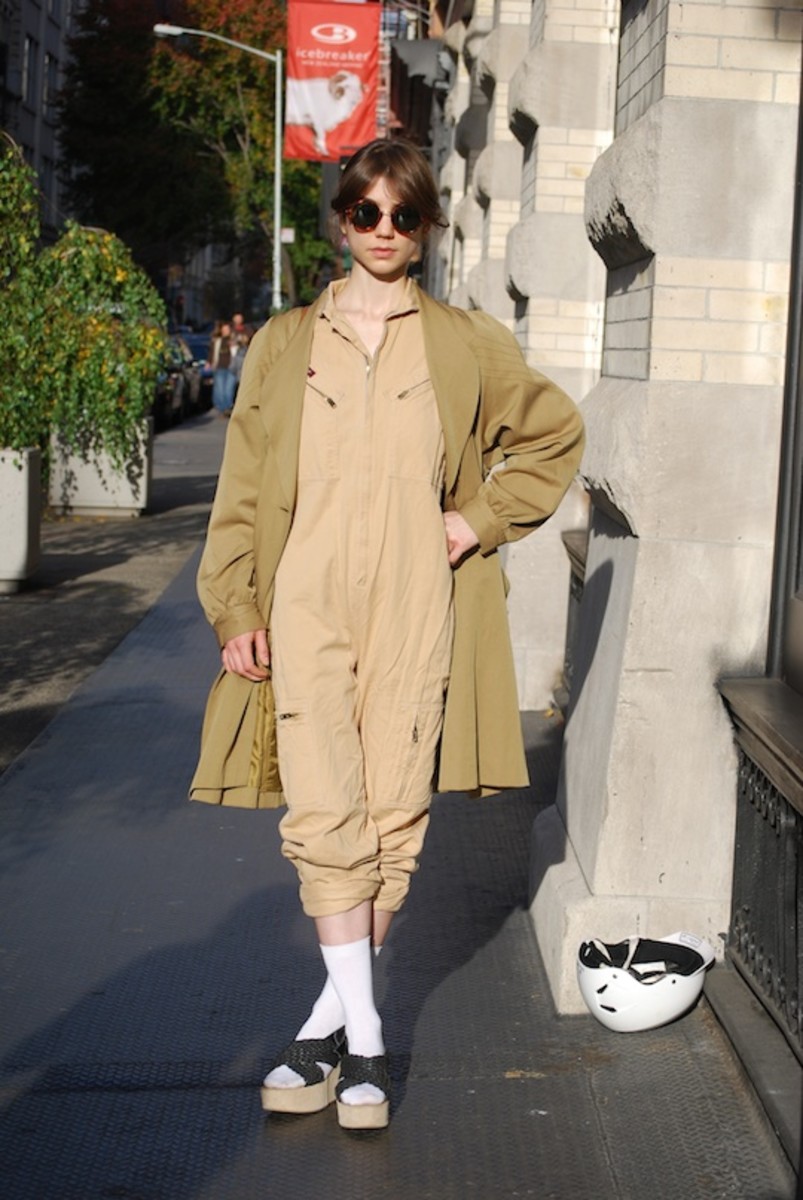 Name: Haley Bueschlen
Age: 26
Occupation: MFA Student
What kind of art do you do? Photography, video and instillation.
What was the last good exhibition you went to? Ostalgia at the New Museum.
What is currently on your iPod? Rachmaninoff.
Have you read any good books lately? Art and Objecthood by Michael Fried.
How would you describe your style? High and low.
What was the last thing you bought? Sunglasses from American Eagle.
What are you wearing? Jacket from China, Vintage Italian jumpsuit, American Eagle sunglasses.
Photos: Ashley Jahncke