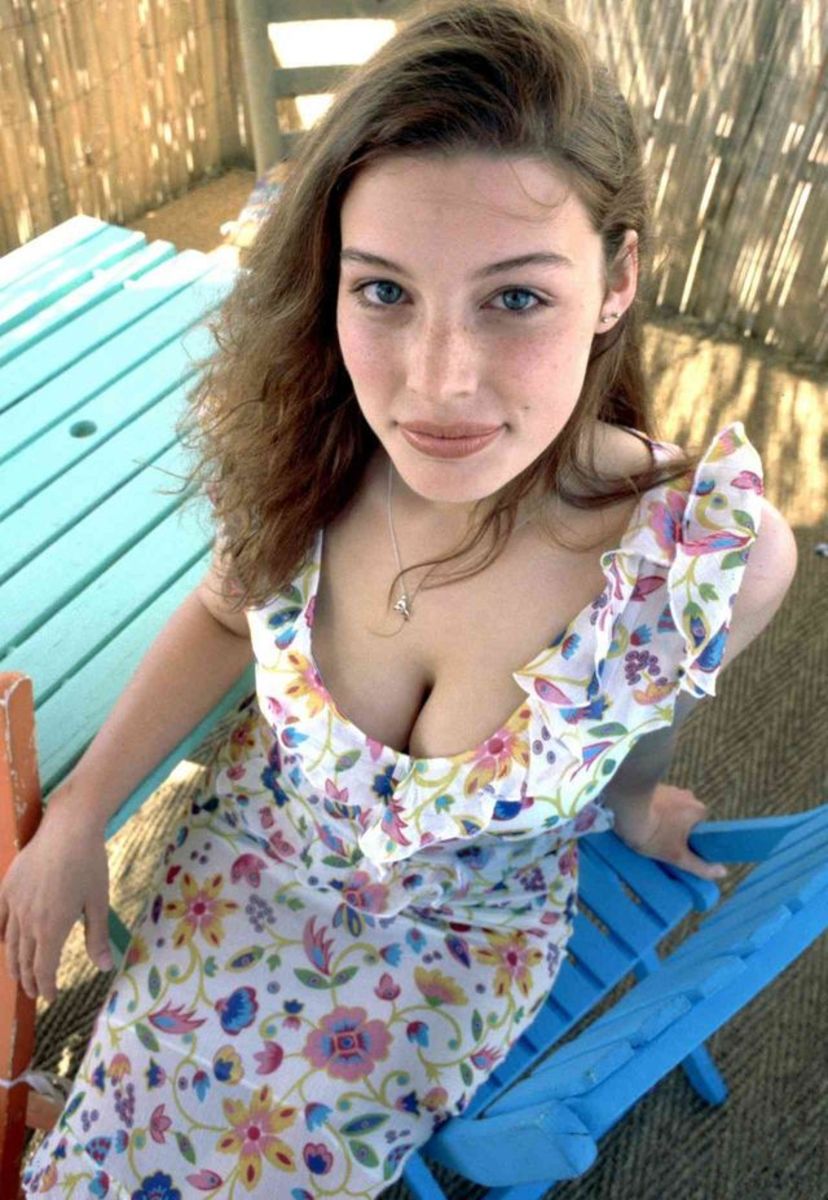 Since becoming Mrs. Draper last season on Mad Men, Jessica Paré has been thrust into the spotlight, but just like Megan, we don't really know much about her backstory.
So, we dug a little deeper and rounded up the best and worst of Jessica Paré's outifts and some of her movie roles in Hollywood. There have definitely been some ups and downs for the French-Canadian actress, from bootcut jeans and heels in 2004 to a few scary satin numbers. But don't worry! It seems like the classic styles on Mad Men are influencing Jessica real life style. Recently she's been favoring clean cuts and simple black ensembles.
Click through to see all of Jessica Paré's changing looks over the years. If her style has faltered, her beauty has not. I'm pretty sure she hasn't aged since 2000. Like at all.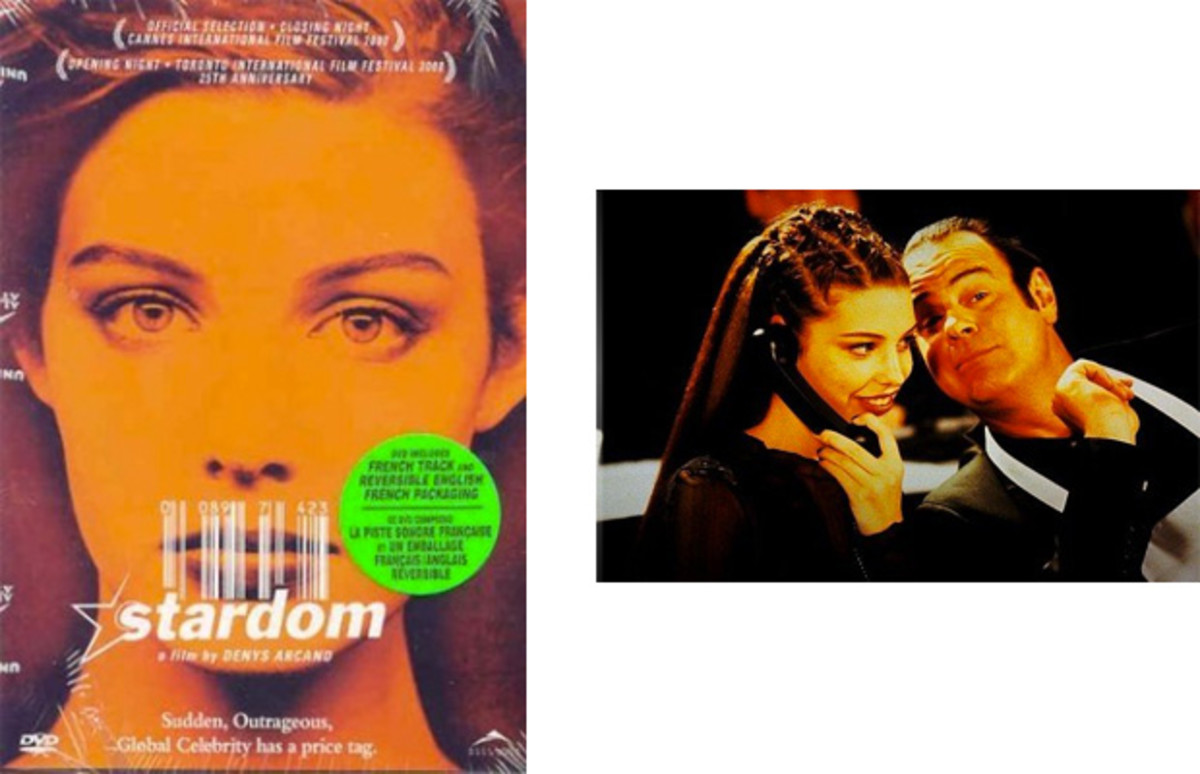 In 2000 Jessica starred in Stardom a movie about a young girl pulled form obscurity to the top of the modeling world. Not a surprising role considering how tall, lanky, and beautiful she is. I haven't seen Stardom but based on the corn rows and Dan Akeroyd, I feel that I am definitely missing something good.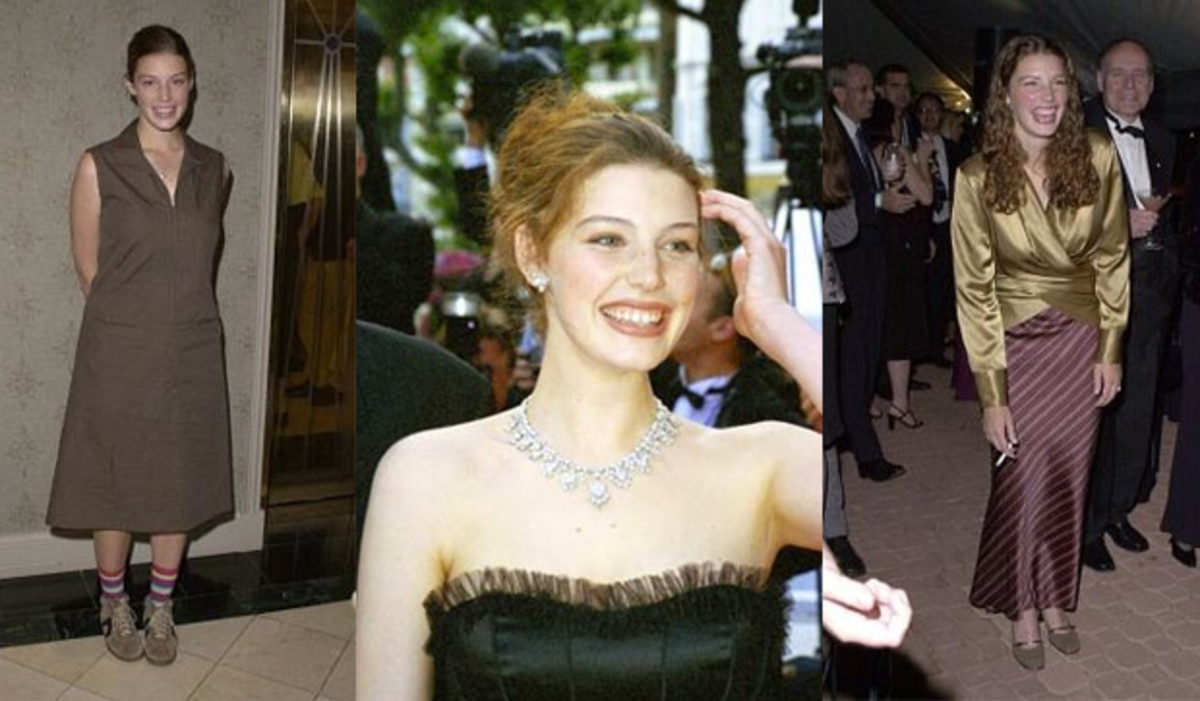 Still in 2000 Paré dressed like, well, any other young starlet. Crystal necklace? Check. Ill-fitting satin blouse? Check. The brown paper bag dress wasn't exactly a big trend in the naughts, but I figure it's better than Britney and Justin's all denim ensemble.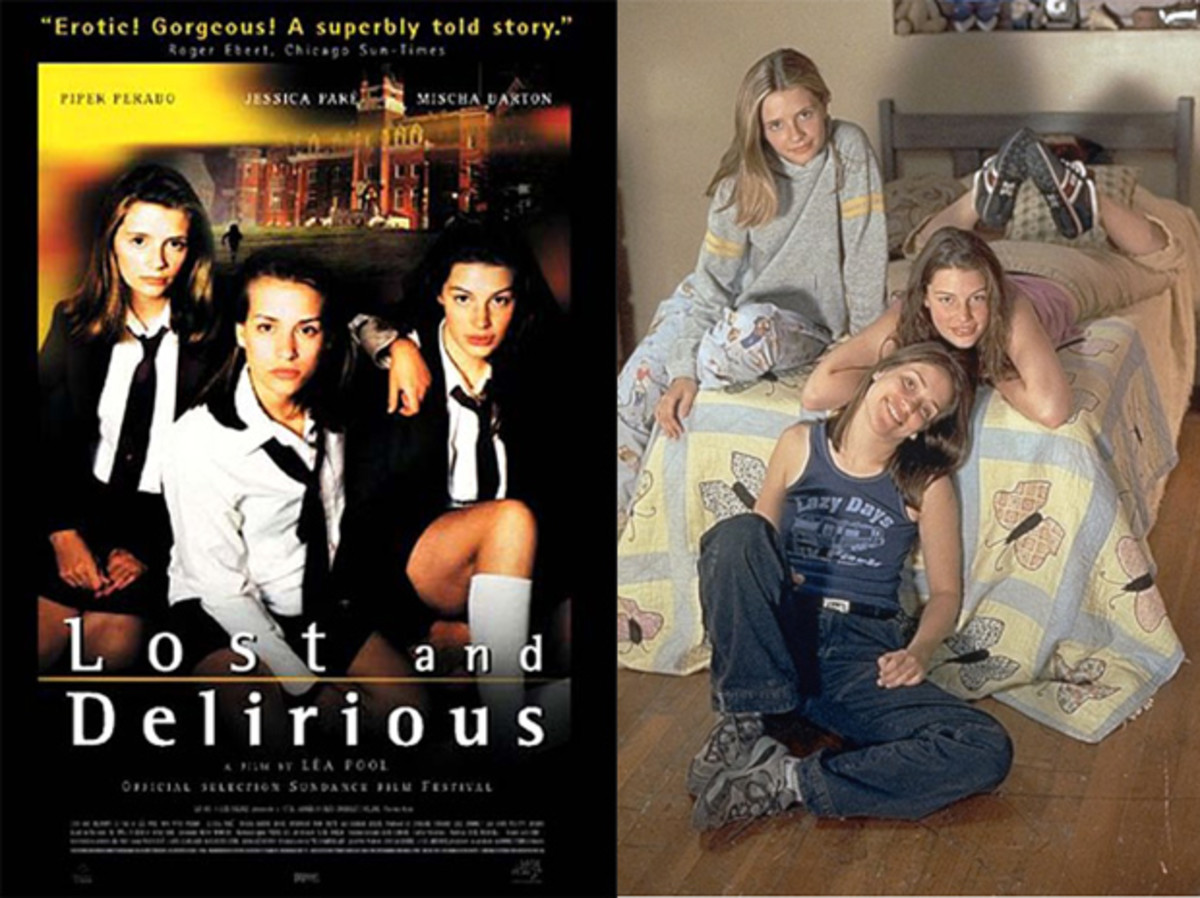 In 2001 Jessica starred alongside Mischa Barton and Piper Perabo in the teen lesbian drama Lost and Delirious. IMDB tells me that it is about a new roommate (Mischa Barton) who is shocked to find out her roomies are lovers (Piper Perabo and Jessica Paré). The best part is obviously the promotional photo at right. Mischa Barton still wears those pants, I think.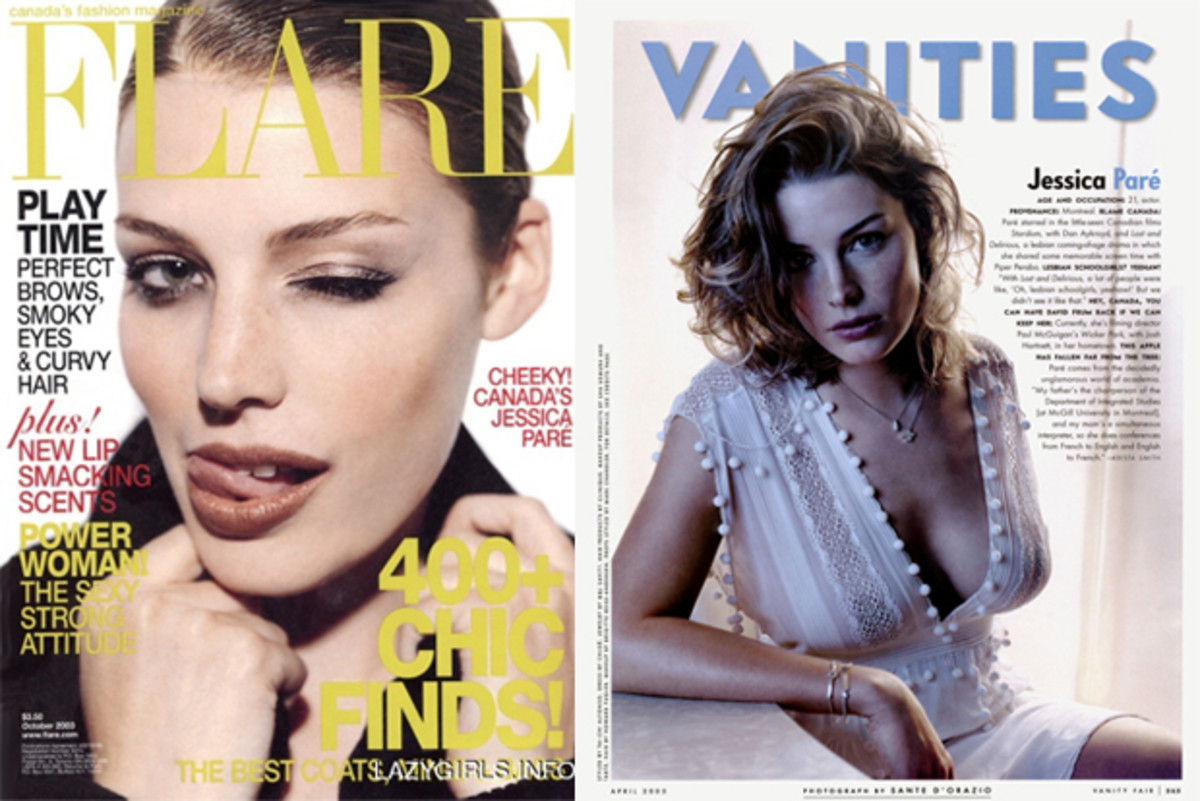 Then in 2003 Jessica appeared on the cover of Canadian mag Flare and in Vanity Fair's Vanitites section, reserved for new starlets. Babe status confirmed.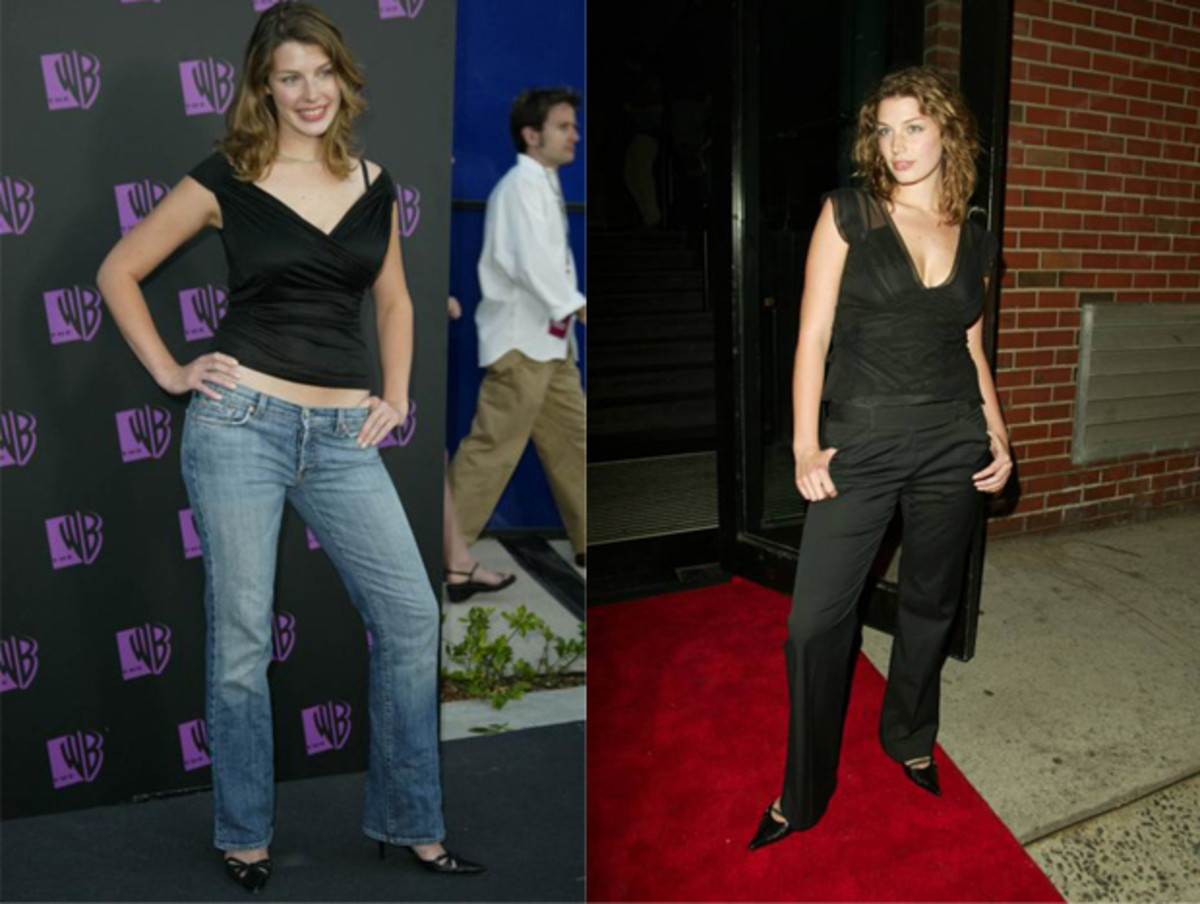 Black Separates! Boot-cut jeans! POINTY-TOED, LOW-HEELED STILETTOS. This are all telltale signs that it's 2004, a time when Jessica was much blonder, and really into the one leg out, hands-on-hips pose. Little did she know that by 2012 Angelina Jolie's leg would have a monopoly on the pose.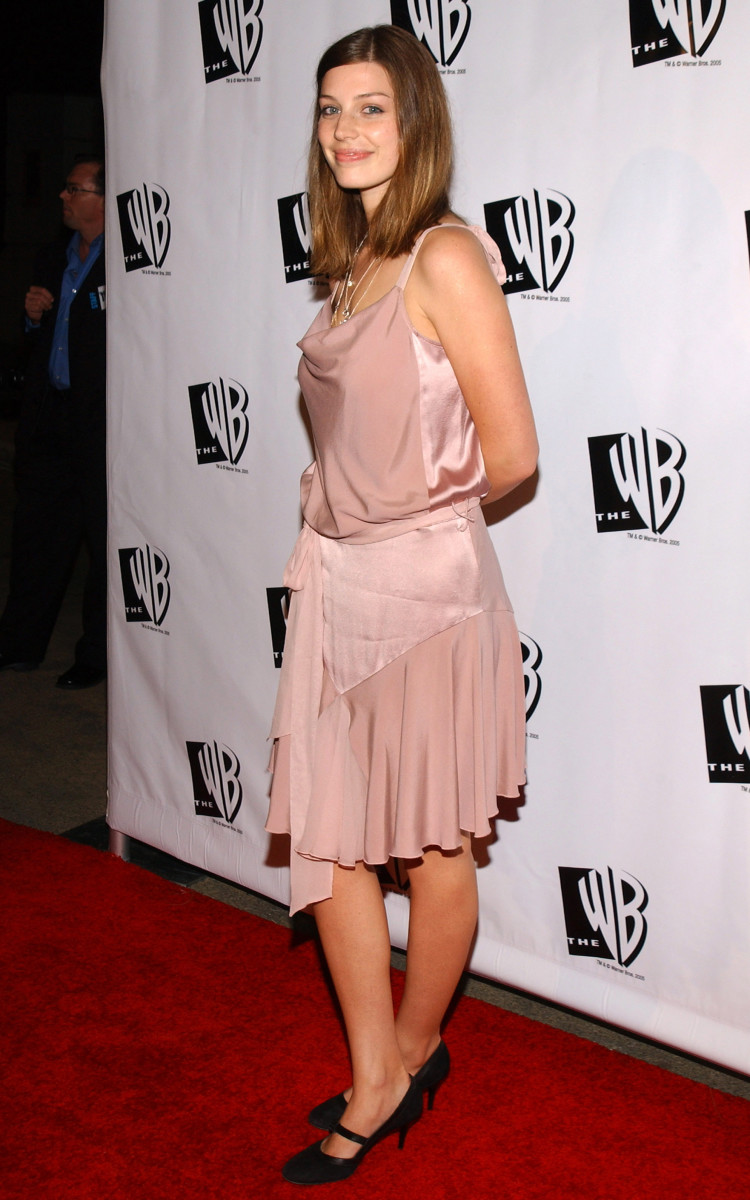 In 2005 Jessica attended a WB party in a rose hued dress, that really doesn't do her justice. It's ill-fitting, blah-colored, and paired with some more questionable black shoes.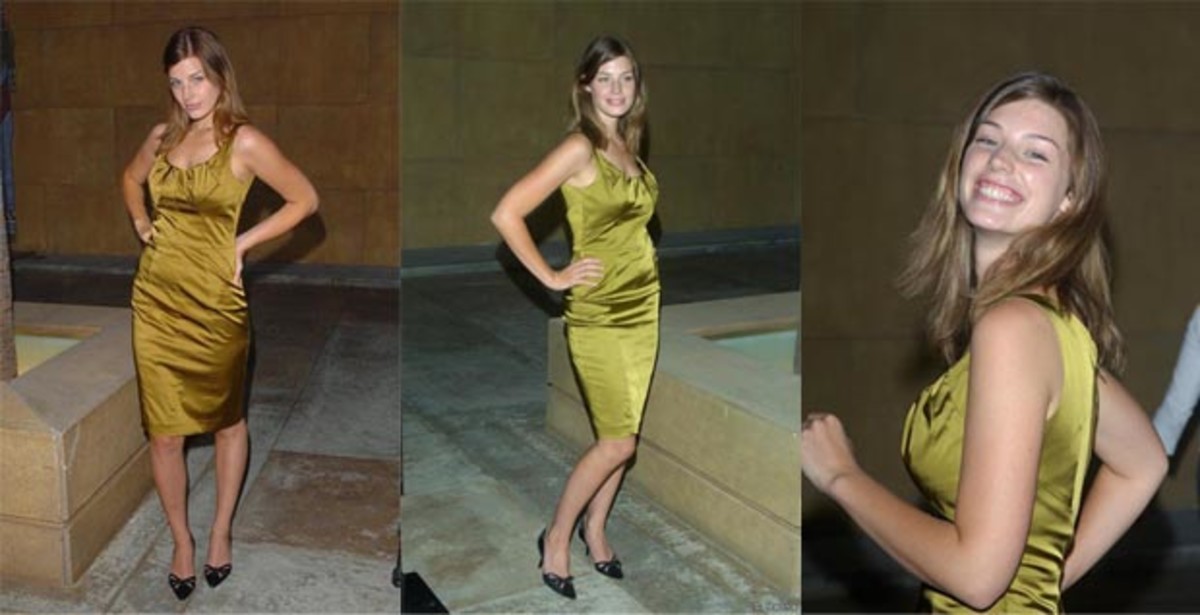 In 2009, Jessica went out in this chartreuse ensemble. It's not the best color in the world, but she makes up for it with personality. Every photo from this set is crazy - form pouty to pose-y to giggly she's really a ham for the camera.
P.S. Those are the same shoes from 2004. Pro: She wears her own clothes out to events. Con: They are scary.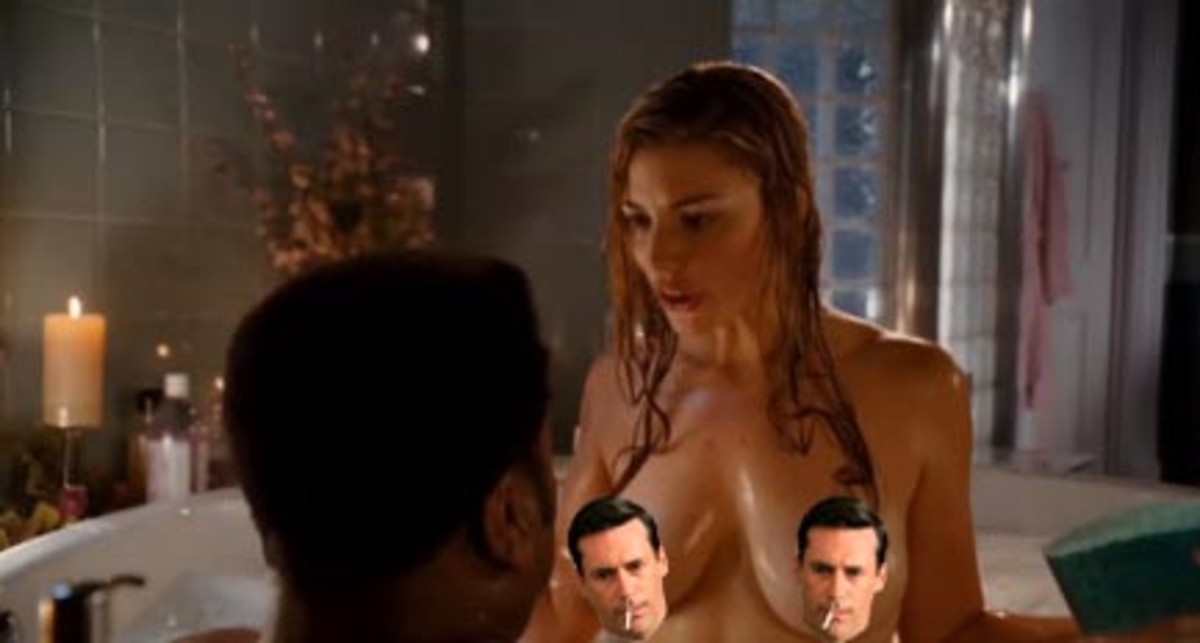 In 2010 Jessica was in Hot Tub Time Machine, a role for which she won the Best Breasts award at the Annual Anatomy Awards, presented by a website called Mr. Skin. Don Draper is a lucky man.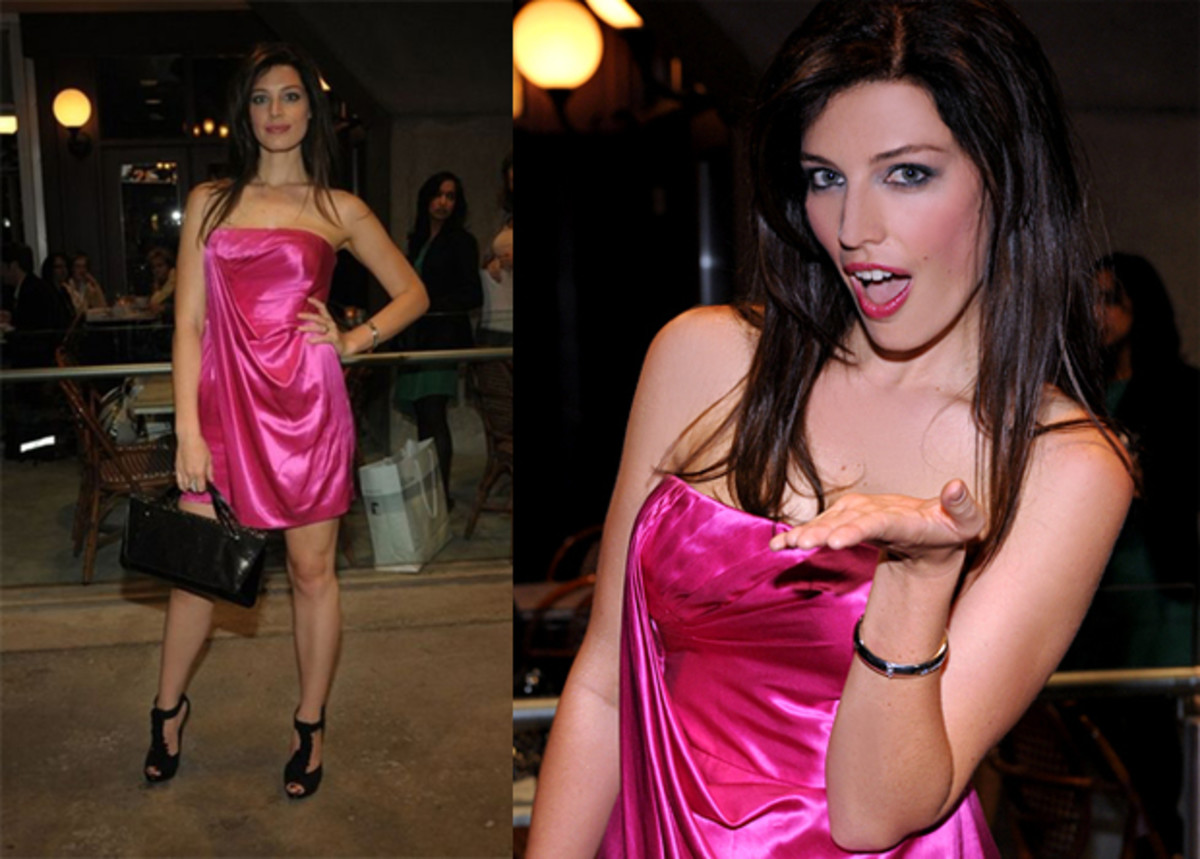 Jessica wore this pink number out in 2010. It's very confusing. At least she's upgraded from Bat Mitzvah fashion, which is what I'm calling her 2005 phase, to sweet sixteen fashion.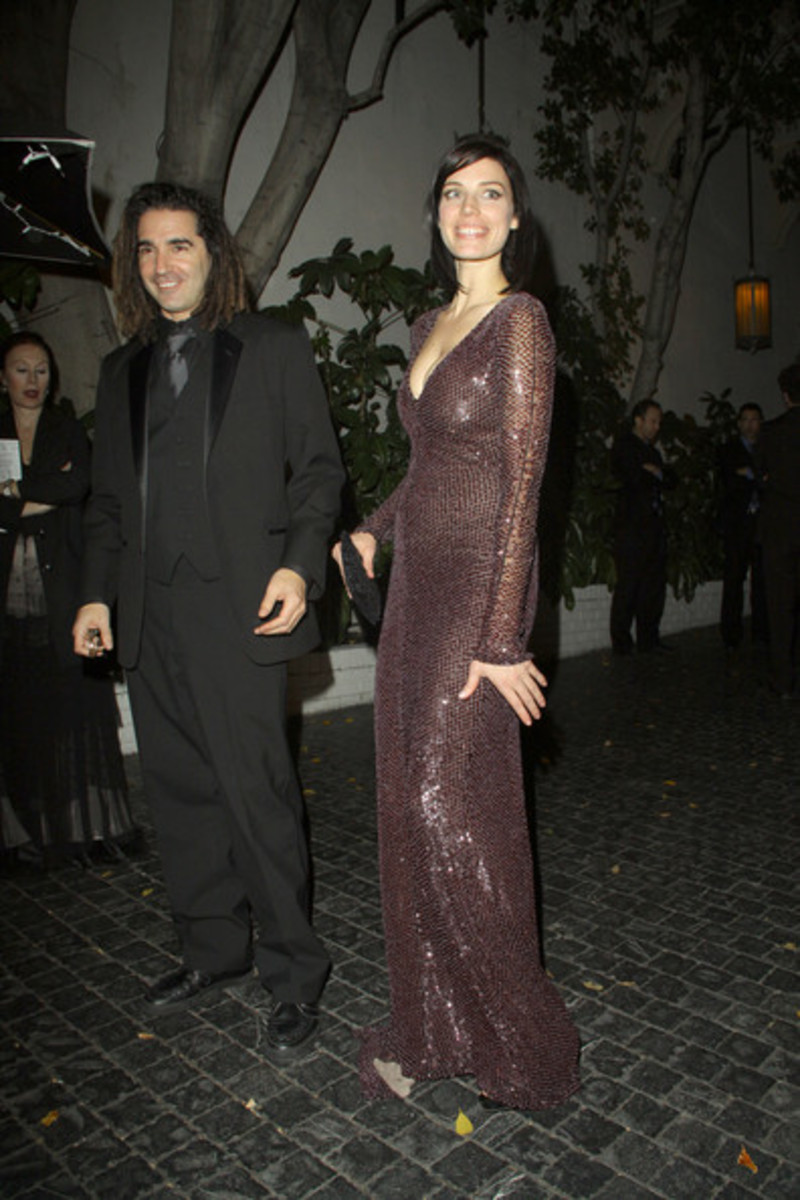 Jessica attended an afterparty in LA in this modest burgundy dress - a new direction in her style. It's far simpler and more classic than anything she's worn in the past, and she looks great in it.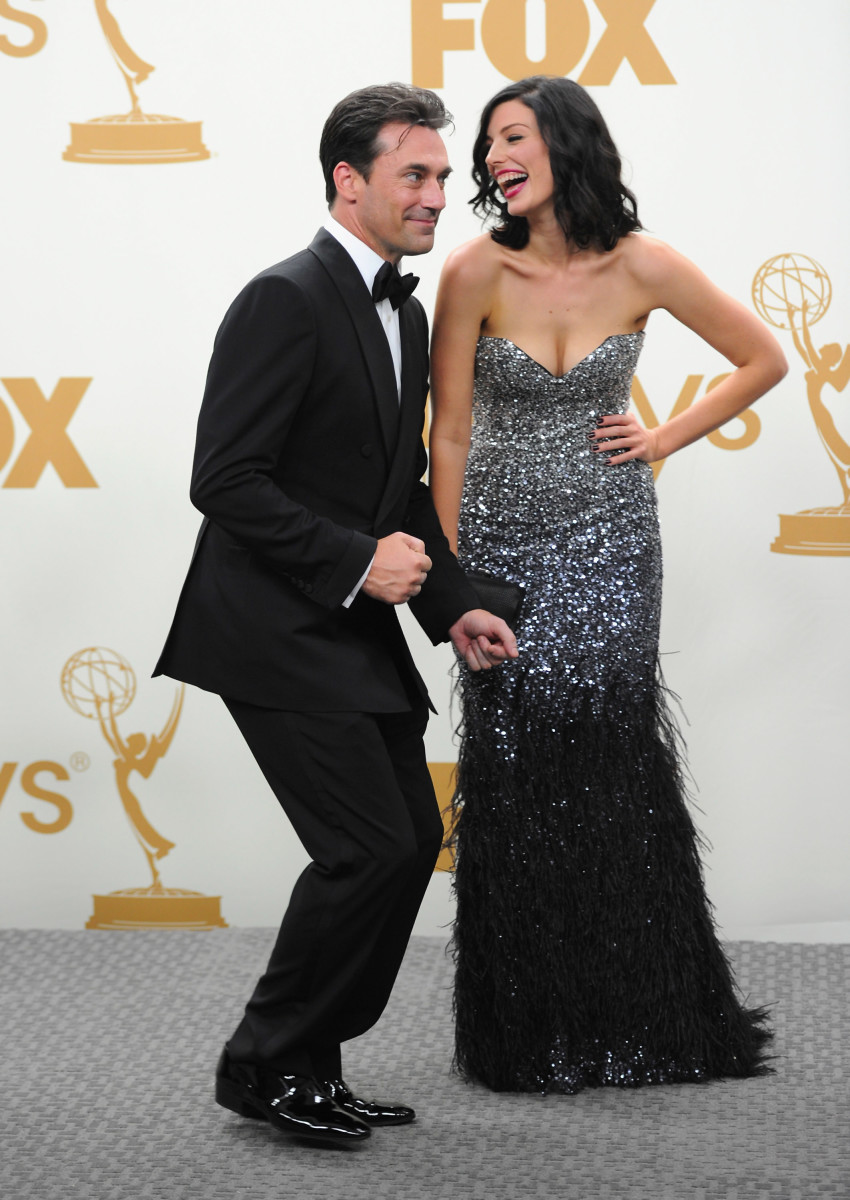 Jessica attended the 2011 Emmys in a Pamela Rolland dress looking better than ever. So good, Jon Hamm couldn't help but get in on the action.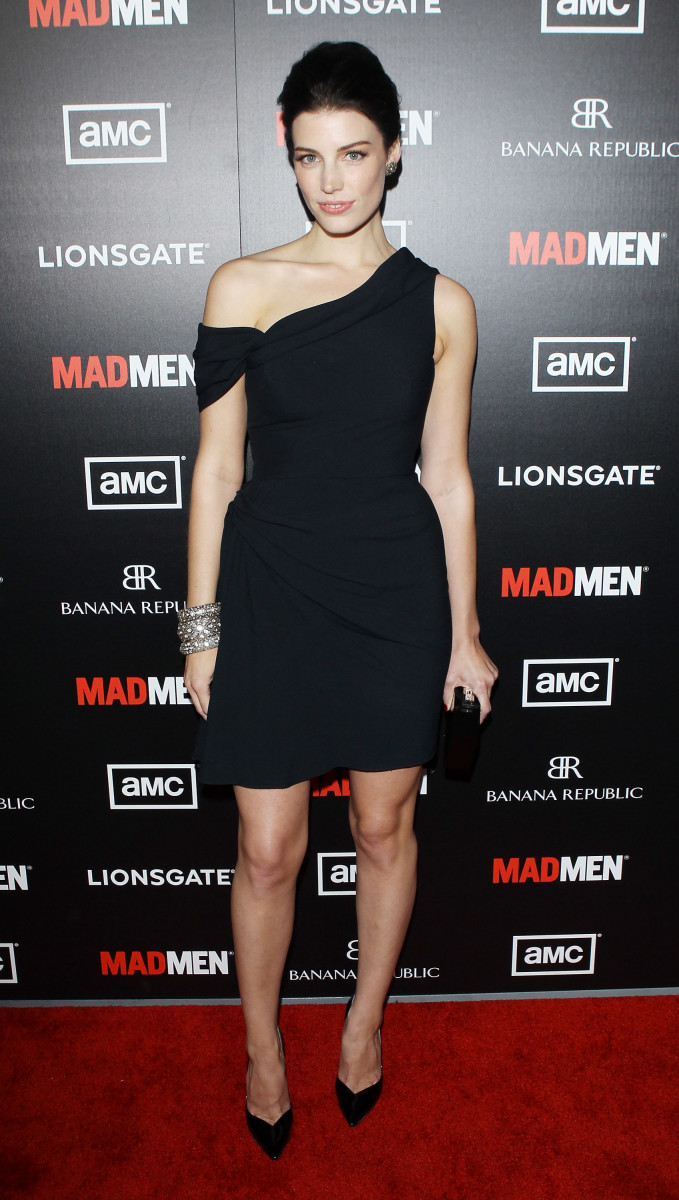 At the season five Mad Men premiere, Jessica went with a simple black dress and jewels - a great combo for her because it only emphasizes how unbelievably gorgeous she is.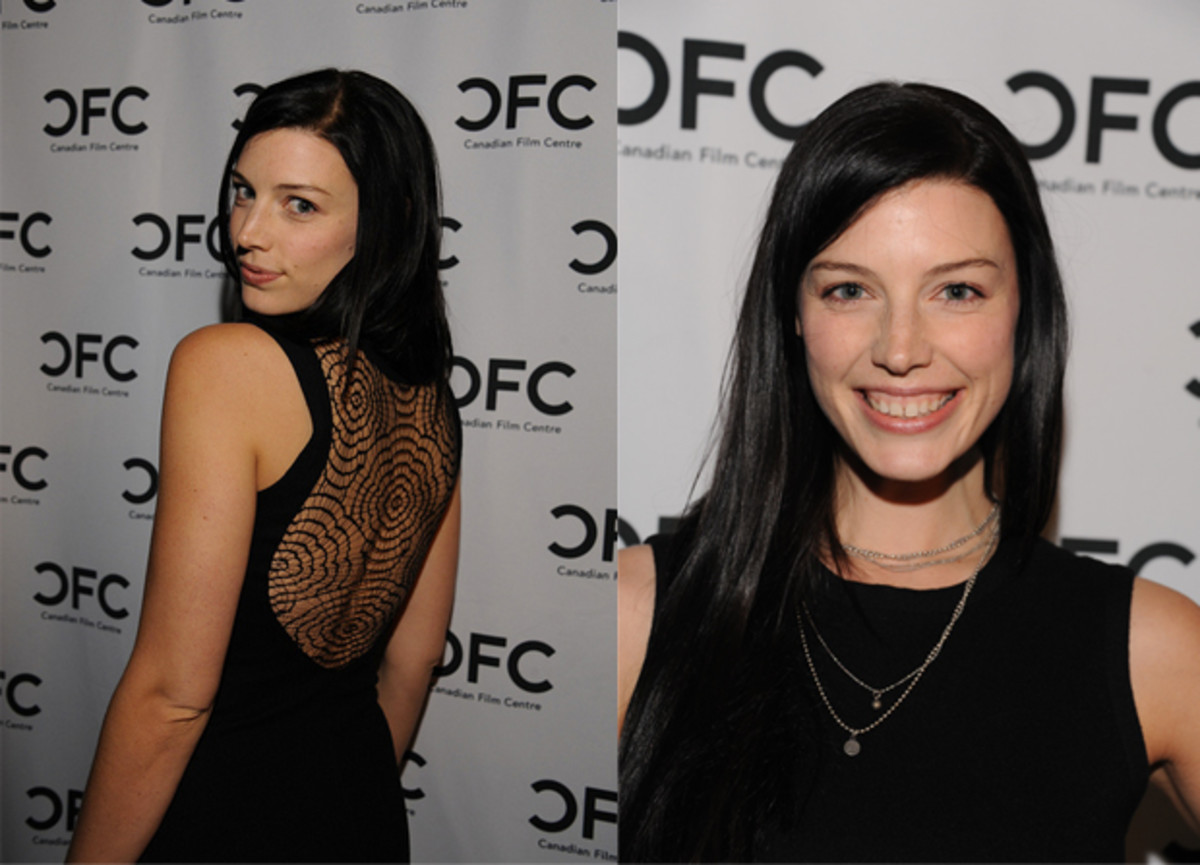 Earlier in March she attended an event in LA in another black dress. I think she's catching on that simpler is better.
Presented without comment.