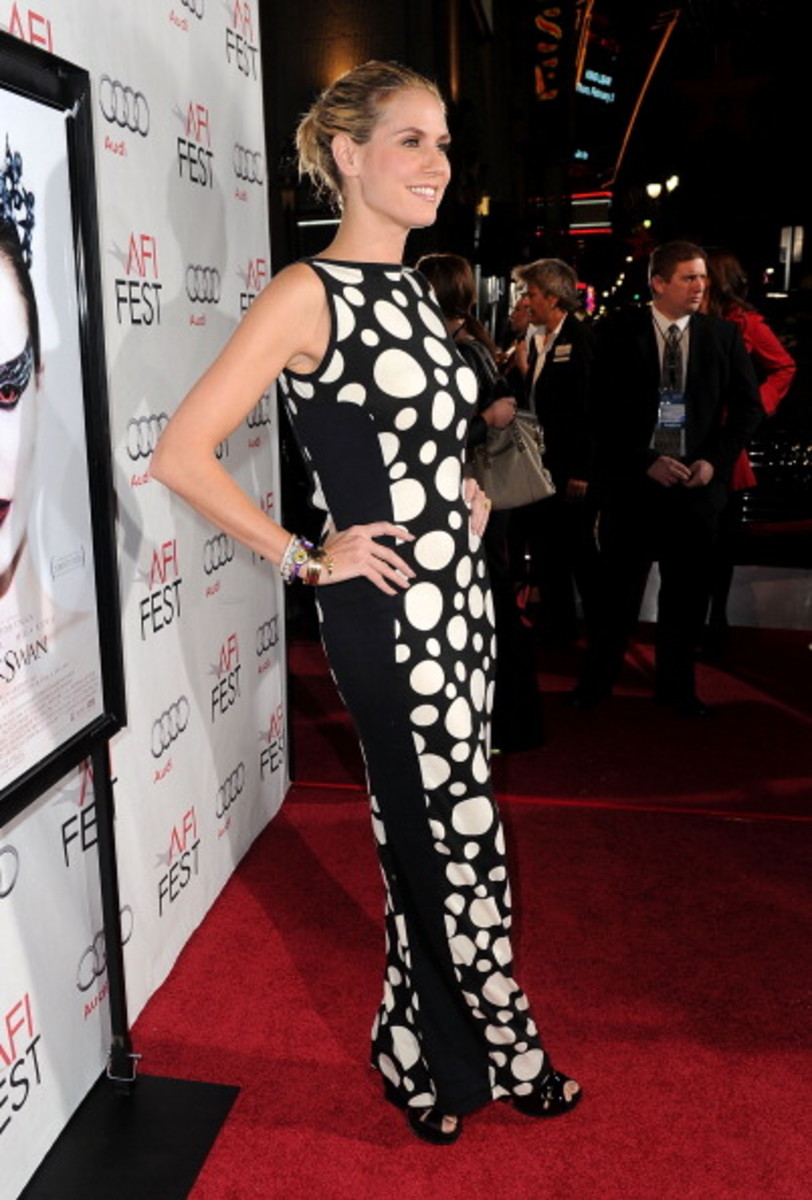 One of the greatest outrages in television history may be Mondo Guerra losing to Gretchen Jones in season eight of Project Runway. (Second only to My So-Called Life getting cancelled, of course.) It turns out Heidi Klum fought "until the bitter end" for the designer, and it was Jessica Simpson was ultimately got in the way of a Mondo victory.
Klum told WWD:
You know, if there's someone I really, really believe in and Tim [Gunn] or Nina [Garcia] doesn't, I really will fight with them to get who I love until the bitter end. Sometimes I don't succeed, like with Mondo [Guerra, season eight's runner-up] for example. I really wanted him to win, but I got overruled. Jessica Simpson and I, we wanted Mondo, and Nina and Michael [Kors] wanted Gretchen [Jones, season eight's winner]. Then all the sudden they got Jessica on their side, so then it was three against one.
Oh, fickle Jessica! But we'll go easy on her. How can you resist Michael Kors' charm and Nina Garcia's stern stare? Heidi also said she isn't swayed by crying or other ploys--she goes strictly by the designs.
When asked about Michael Kors and his "pithy critiques," Klum said he is just as witty in real life as he is on the show. And in other Michael Kors news: He apparently has an "anorexic cat who loves to eat tissue paper." Why WWD didn't ask more questions about that one stumps us. Michael Kors, more about your cat please! Video of him eating tissue paper would be great.
Anyway, will you tune in Thursday to watch season 10 of Project Runway?