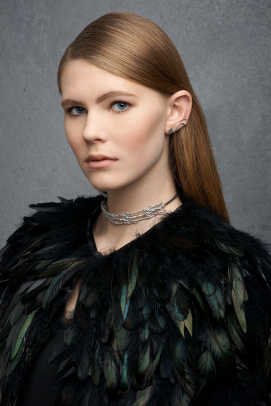 Vanessa Lianne is a Brooklyn-based contemporary jewelry company. We are seeking an enthusiastic PR intern to join our fast growing team.
In this position you will work directly with the owner and designer and have the opportunity to meet with editors, stylists and established bloggers.
The ideal candidate will have a passion for public relations, fantastic writing skills, and great enthusiasm for spreading the good word about Vanessa Lianne Jewelry. They should have the ability to anticipate media trends, and develop interesting content that speaks to the interests of editors, bloggers, and event organizers. Also, an eagerness to learn and grow in the fast-paced field of designer handmade jewelry is a key attribute.
Responsibilities include:
Contributing to the development and execution of communication strategies
Conducting press outreach
Crafting and delivering pitches & press releases
Provide regular press activity recaps
Create content for blog and social media outlets
Picking up/dropping off jewelry samples
Qualifications:
Social media savvy
Proficient in InDesign, Photoshop and Excel is a plus
Education in Advertising/Marketing communication and/or 2 + years work experience in PR
Passion for fashion
Excellent writing and people skills
Self motivated, goal oriented and creative.
This internship is part time, we are looking for someone to work 2 days a week in our studio open Monday –Thursday 10-6pm. This position is unpaid, however you will receive compensation for travel and lunch during work days.

Learn more about VL on our website.

Please email your resume and cover letter with the subject line "PR Intern" to: info@vanessalianne.com.