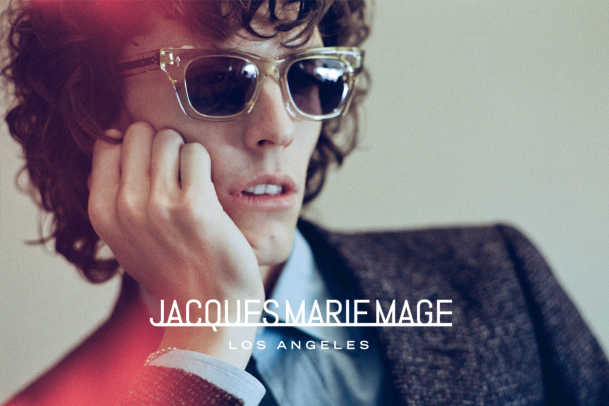 Jacques Marie Mage is a maker of rare, collectible luxury eyewear that combines historical motifs with precious materials, innovative production methods, and ethical business practices.
The Sales manager is responsible for leading national and international sales effort, creating a seamless customer experience and executing outstanding customer service.  
Requirements:
2-3 years luxury eyewear or fashion sales experience with a proven track record
A high-profile book of active clients
Motivated and dedicated candidate
Great sense of style and a keen eye for trends in the eyewear and fashion industries
Reliable team player with a positive attitude, can-do spirit and solid work ethic
Career driven focus with entrepreneurial mentality
Must possess excellent written and verbal skills
Demonstrates strong product knowledge; keeps updated on new products, marketplace and fashion trends
Demonstrates proper etiquette when communicating with internal and external clients (i.e. in-person, phone, e-mail, and written communication)
Customer focused; understands and delivers exemplary customer service at all times
Submit timely and accurate quarterly sales forecasts
Success in developing new markets
Responsibilities:
Oversee all national and international sales
Manage all US customer service and work to develop a seamless experience
Manage communications and interactions for all international agents and distributors
Acts as Brand ambassador to all clients, vendors and customers
Provide assistance to submit and manage wholesale purchase orders
Organize domestic and international trade show attendance to include: space logistics, staffing and sales appointments
Set sales appointments for tradeshows
Manage sales contact list & outreach, set sales appointments, write orders; customer relations, processing reorders/ returns/ inquiries
Analyzes demand and record for customer pattern and market research
Identification and implementation of current and future customer requirements
Assist in new initiatives- events, collaborations and partnerships
Executions of bi-weekly sell thru reports and financial documents
Analyze product sales performance and inventory needs
Only applicants possessing the above-referenced qualifications will be considered for this exciting opportunity. If you qualify and are interested in joining one of the eyewear industry's most dynamic new brand, then please email your cover letter and resume to info@jacquesmariemage.com. Please include your cover letter and resume in the body of your email because attachments will be deleted unopened.