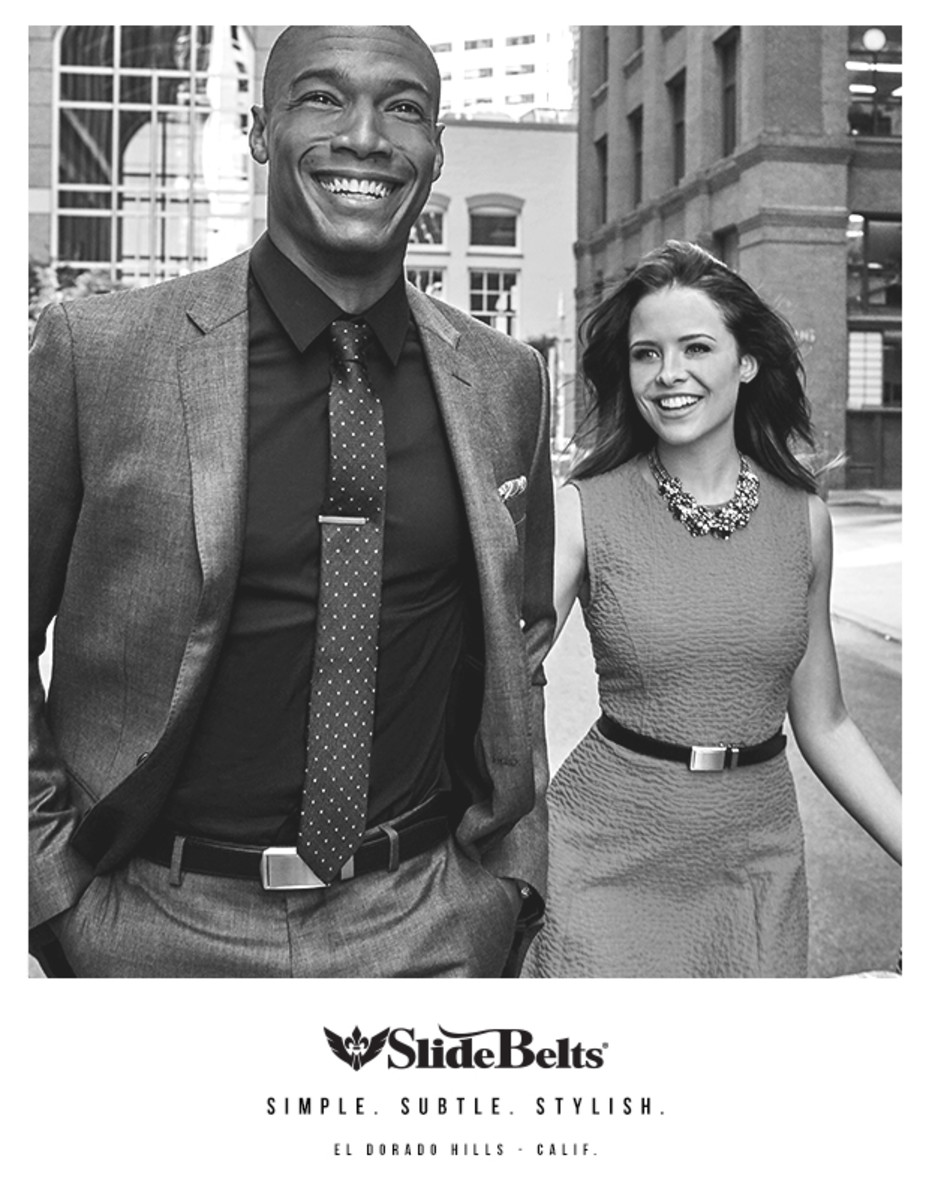 Slidebelts was founded on the subtleties that breed success, in combination with taking massive action. The company empowers people through innovation in simple, subtle, stylish, wearable technology with their sleek no-holes ratchet belts. 
The Senior Graphic Artist/Designer will develop and produce highly visible online and print marketing collateral, advertising, and brand promotional materials. This includes product sales sheets, digital marketing assets, point of sale material and social media graphics. The Senior Artist/Graphic Designer will deliver consistent, high quality material that accurately reflects the SlideBelts image, style and brand. They will professionally interface with internal team members and external vendors, and must possess the ability to communicate design process and elements in a clear, concise, and objective manner. They should be a self-starter, able to manage multiple concurrent projects, manage their own deadlines, and delegate production tasks to other team members as needed.
Who you are:
A self-driven, proactive team player
A creative "out of the box" thinker
An exceptional communicator with the ability to clearly explain design decisions and process to anyone within the company
A believer in fast-paced, highly collaborative Agile design principles and workflows
Ability to rely on innovation, experience and solid problem solving skills to execute at the highest level
A positive attitude, open mind, and a desire to collaborate and learn
Passionate about creativity, style, branding and learning new things
Responsibilities
Design and create marketing collateral, resolve layout challenges and explore new techniques to bring our brand to life.
Creatively design and assist in distribution of all online and mobile assets (banners, email, product templates, panels, etc) for product launches, events and promotional activities
Assist with marketing integration on Social Media outlets including but not limited to: Facebook, Instagram, Twitter, Youtube.
Photography, color correcting and photo retouching.
The Senior Artist is responsible for meticulously reviewing all work for errors/omissions prior to turning in work for approval
Take a lead role in supporting the company to ensure all seasonal artwork is prepared and submitted to meet annual calendar deadlines.
Participate in concept review and execution meetings.
Job Requirements
Bachelors degree in Graphic design or related discipline
5+ years of successful graphic design experience.
Proficiency in Adobe Creative Suite [Photoshop, InDesign, Illustrator]
Needs to work well independently and within a group environment.
Candidate must have excellent follow through, execution and time management skills.
Be flexible, adaptable to frequent changes in workload and open to new challenges
Experience in writing HTML, CSS is a plus!
A good sense of humor!
To apply, please send your resume to Rick at rick@slidebelts.com.