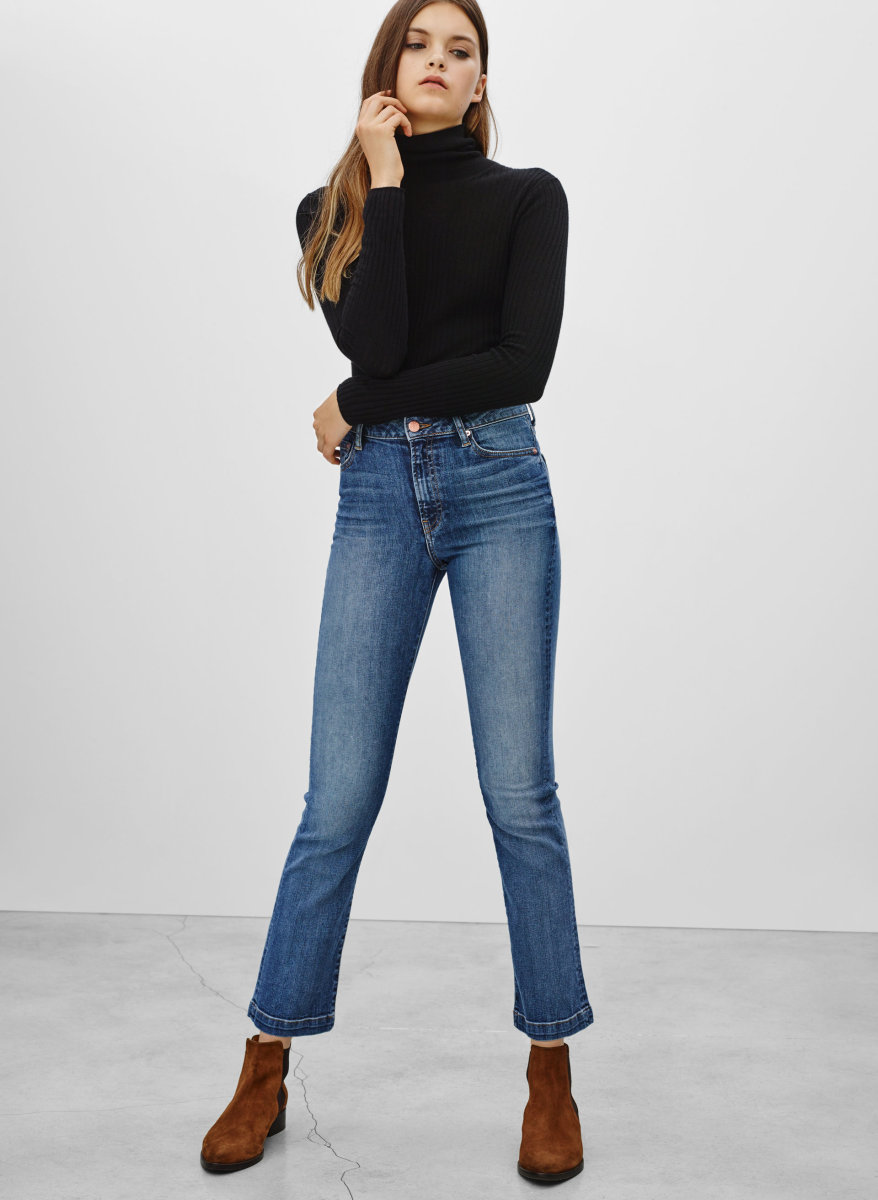 I really dislike it when a clothing store doesn't have mirrors in individual changing rooms. I don't want to have to trot out into the sales floor and evaluate myself in the mirror in front of others who are inevitably looking at you as you look at them and form quiet opinions about your/their potential purchases. But last fall in Soho's Aritzia, the communal mirror situation afforded me an interesting realization. A couple of girls were trying on some high-rise, cropped, flared jeans and looked fantastic in them. It's a silhouette that I did not comprehend nor would have ever tried on having just come across them on the sales floor. But this pair from Aritzia's in-house denim line were distinct without making a grand statement and came in a medium shade that felt casual without being frumpy. 
Trying them on only confirmed my positive feelings. They also don't stretch out easily (I've yet to wash them and probably won't unless I spill something), and make my legs feel long. What else do you want from a pair of jeans? The ability to pair them with ankle boots? Yup, these guys deliver on that front, too.
The Castings Crop Flare, $49.99 (from $210), available at Aritzia. 
Please note: Occasionally, we use affiliate links on our site. This in no way affects our editorial decision-making. Also, I partially paid for these jeans with an Aritzia gift card provided by the company's PR before they went on sale.
Stay current on the latest trends, news and people shaping the fashion industry. Sign up for our daily newsletter.