The Most Memorable Looks from the 2015 Grammy Awards
From haute couture to batshit crazy, here is the fashion that really got us talking.
After 3.5 hours, 20-something performances and countless costume changes, we've made it through the 2015 Grammy Awards. As usual, the biggest night in music was anything but boring: Viewers were treated to a surprise dance duet between Kristen Wiig and "Dance Moms" star Maddie Ziegler, a heavenly — or at the very least, church-themed — production by Beyoncé with a full choir, a hilarious (but also slightly terrifying) near repeat of Kanye West's famous "Imma let you finish" moment with Beck and much more. But through it all, it was the fashion that we were really focused on, of course. 
Join us as we take a look back at the most wonderful and "WTF?" style moments of the Grammys.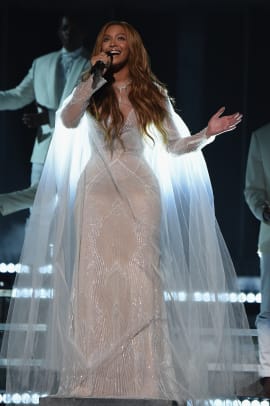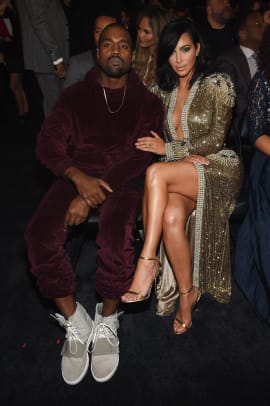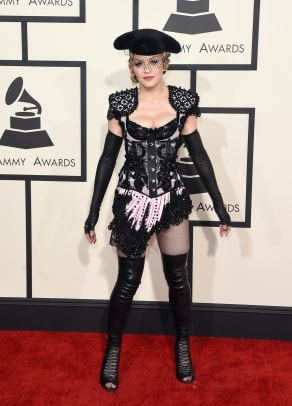 All photos: Getty Images