Diane Kruger, Mindy Kaling & More Provide Summer Dressing Inspiration at the Veuve Clicquot Polo Classic
We pop champagne, ohh.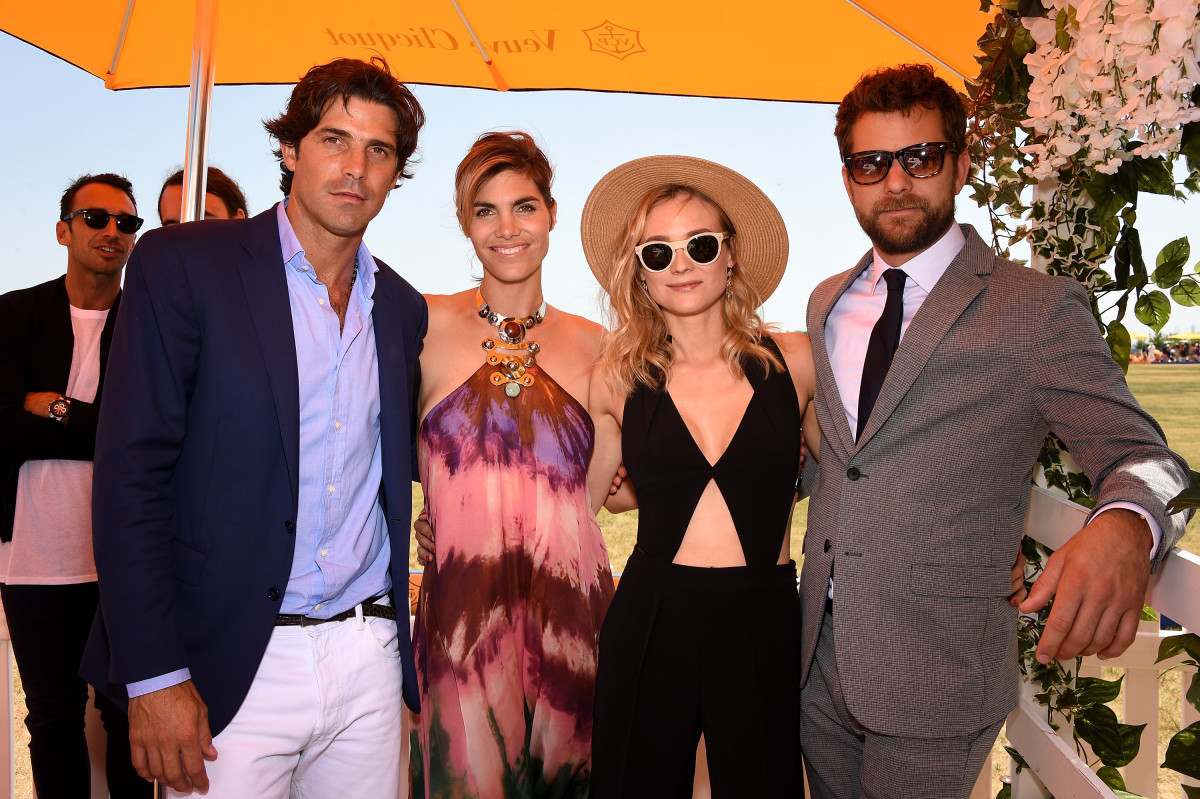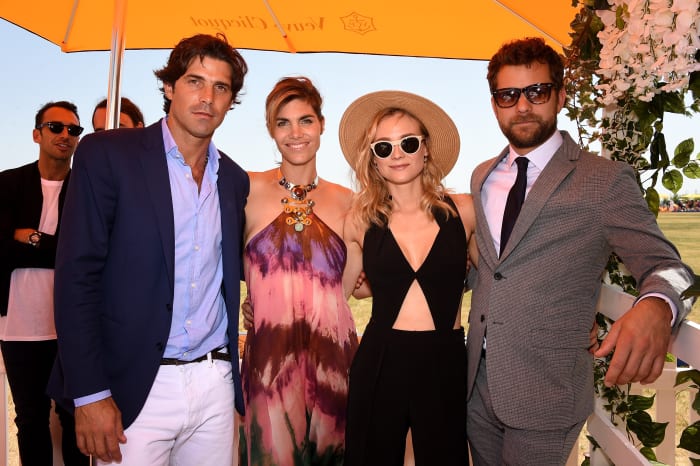 "I wanted to feel like we're in 'Pretty Woman,'" said designer Christian Siriano at the eighth-annual Veuve Clicquot Polo Classic at Liberty State Park on Saturday, his first polo watching experience. "I love that people are such hardcore fans and I wanted to see why. It's fabulous and super chic." 
Indeed, what could be more fabulous and chic than a champagne-fueled, celebrity-filled day party alongside a quick Polo match? Actresses like Diane Kruger, Freida Pinto and Mindy Kaling clinked glasses alongside models Joan Smalls and Soo Joo Park and designers Wes Gordon, Carly Cushnie, Michelle Ochs and Rebecca Minkoff.
The uniform of the day was long, lightweight, shoulder-baring dresses in white or gingham, though some women couldn't resist a pantsuit, like Maggie Gyllenhaal in pale pink trousers and a crop top, or a revealing jumpsuit, like Diane Kruger's sleek black style.  Her straw hat protected her face from the rays, but hopefully she remembered to apply some sunblock on her cut-outs. 
"I'm into the off-the-shoulder right now," said jewelry designer Jennifer Fisher about the Johanna Ortiz top she found on Moda Operandi. "It's easier, you don't end up with strange tan lines after going to an event like this and standing outside for four hours. I've smartened up." Athena Calderone had the same thought, in a voluminous white top and long bohemian skirt. "I try not to wear a lot of structured, architectural clothes in the summer," she said. "It's a lot of white gauzy feminine dresses."
The smartest sartorial move, however, was to forgo stilettos for flat sandals or wedges. "My heels have been getting stuck in the grass all day," said model Lindsay Ellingson. "I'm loving that mules are back in style because they are comfortable and there's a thicker heel." And also more conducive to stomping divots.
Pinto was dressed head-to toe in Michael Kors for the event, including a pair of chunky, strappy sandals. "I love flats, but these are comfortable," she said. Indeed, she didn't stumble as she threw the ceremonial ball toss before the start of the match. 
The most exciting celebrity guest however, was a very unexpected one. Rapper 50 Cent embraced his first ever polo experience by fully dressing the part in a three-piece suit and fedora. Unlike the other A-list attendees, he charmingly chatted up the many guests who asked to take a picture with him. 
See what everyone wore below.