Lemaire's Spring 2016 Collection Nails the Effortless Chic Thing
Just in from Paris.
There is no designer in Paris doing the French "effortless chic" thing better than Lemaire right now. Fresh off a collaboration with Uniqlo — which will debut at parties in several major capitols on Thursday — and a minority stake investment from Bpifrance, former Hermès creative director Christophe Lemaire and his partner, Sarah-Linh Tran, on Wednesday showed a collection that added a bit more volume than usual to their clean, relaxed clothes.
We were particularly taken with the crisp, papery quality of an oversized smock dress (the opening look) and an off-the-shoulder blouse cut wide at the elbows; as well as a loose black pantsuit, its jacket belt hung askew; and the billowing cut of tawny, high-waisted pants with sweeping side seams. The models moved with such enviable nonchalance — the kind that makes you want to rethink your whole approach to getting dressed in the morning.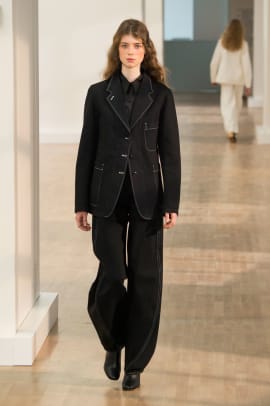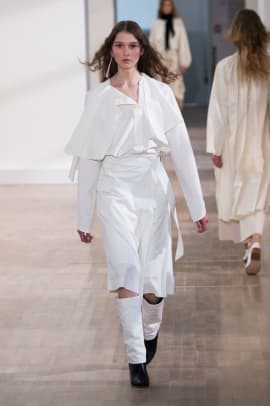 Homepage Photo: Imaxtree