All 12 of Fashion's 'Star Wars' Collaborations, Ranked from Least to Most Stylish
You know, in case you need something to wear to your midnight showing of "The Force Awakens" later this week.
The licensing team from Lucasfilm has been working overtime, if the number of "Star Wars: Episode VII The Force Awakens" merchandise tie-ins that are popping up everywhere are any indication. The fashion industry, which has already proven its love of the franchise with designer collections from Rodarte and Preen last year, is particularly smitten: At least 12 different fashion collaborations launched within the past month.
As Fashionista's resident "Star Wars" superfans, Maura and Cheryl debated for hours (not really) about the fashionable merits of these various collabs, then ranked them from least to most fashion-y. Extra points were awarded for an actual, you know, designer designing the collection and creative/artsy use of graphics or fabrics. This was not the slightest bit scientific, but the force was definitely with us while we ranked. Here are the results: 
12. New Era
Fashion people love a good trucker hat and beanie, and these are certainly creative. If you're going to do a "Star Wars" themed trucker hat, do it right and choose the gold metallic C3PO version. 
Shop it here.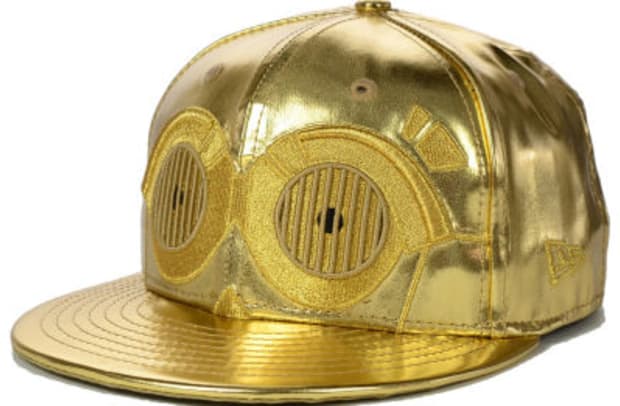 11. Havaianas
Flip-flops are inherently not fashionable, but who cares when they have tiny stormtroopers printed all over them? We would proudly wear these in Tulum, fashion hipsters be damned.
Shop it here.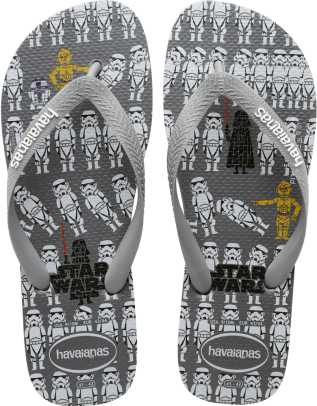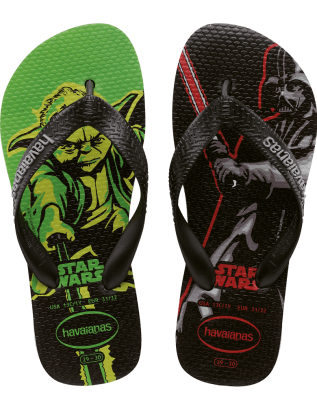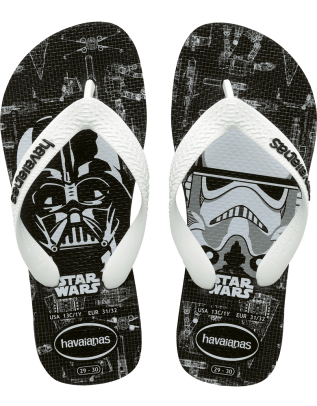 10. Rock & Republic
If your taste runs to spangles and cutouts, then this is the collection for you. A lot of the T-shirts are currently on sale for less than $20 — a very small monetary commitment to make in support of one of the greatest movies of all time. 
Shop it here.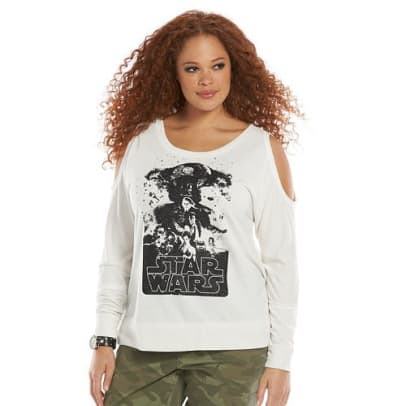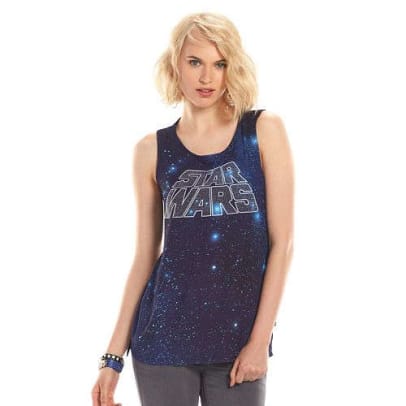 9. Old Navy
With Old Navy's classic graphic T-shirts serving as the majority of its extensive "Star Wars" line, it's clear that the mega-retailer stuck to what it does best — and for good reason. The tees are cheeky and cleanly designed, our favorite being the Darth Vader Pocket Tee, complete with the Sith Lord's iconic helmet taking up residence on the back of the shirt. And with absolutely everything under $20, we'd be silly not to scoop up a couple.
Shop it here.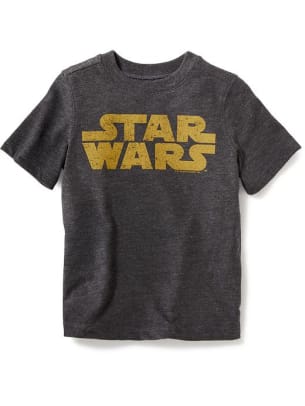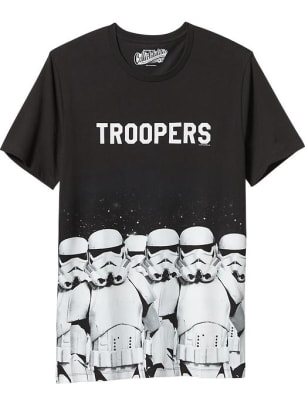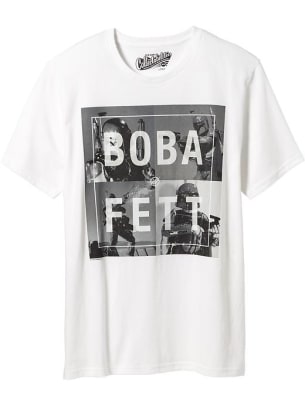 8. Urban Outfitters
As purveyors of the classic-graphic-tee-with-a-twist, Urban Outfitters's selection is unique and not at all hokey with a focus on the styles that would have been popular when "Star Wars: A New Hope" hit theaters in 1977; the ringer T-shirts are cute, but the smartly designed "Class of '77" tee is even better. Plus, you can get nearly everything for under $30 — save for the $108 drone sweatshirts which, honestly, might be worth the splurge.
Shop it here.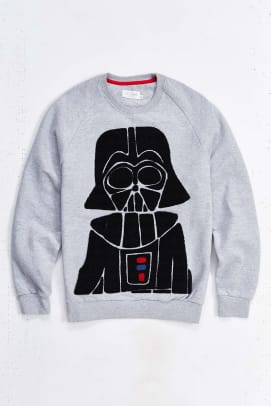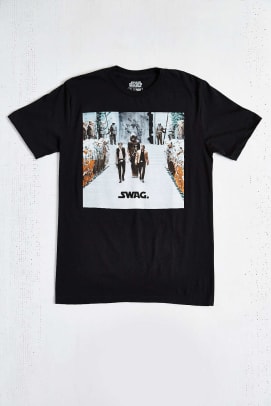 7. Forever 21
Forever 21 gets an award for creativity here for going beyond the standard graphic tee. It emblazoned Star Wars motifs on crop tops, body-con dresses and body suits, and it all weirdly works. 
Shop it here.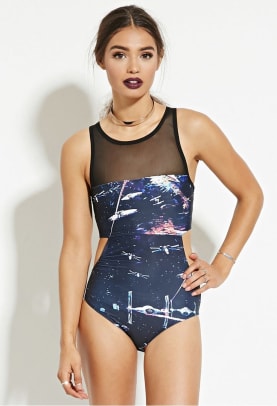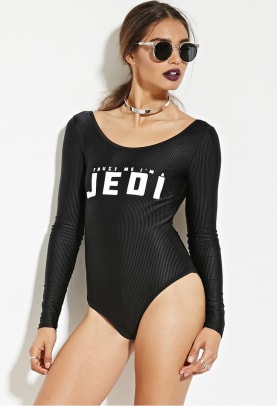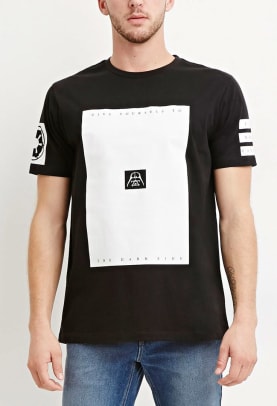 6. J.Crew
If only J.Crew had churned out more designs and in larger quantities so we could have actually purchased the "Chewie, We're Home" gold-lettered T-shirt before it sold out. This is pricey for what it is — but if you managed to get ahold of one of the tees, it's worth the investment. (Ed. note: I bought one and wear it to the gym and men can't stop complimenting me on it. Single ladies, find one and report back on your results. —Cheryl)
Shop it here.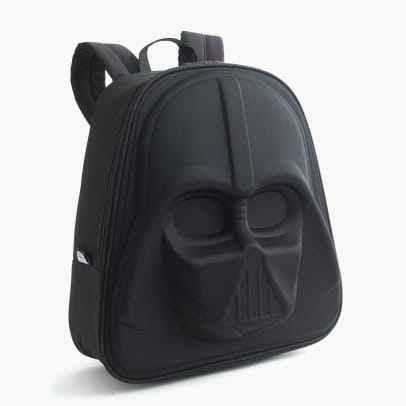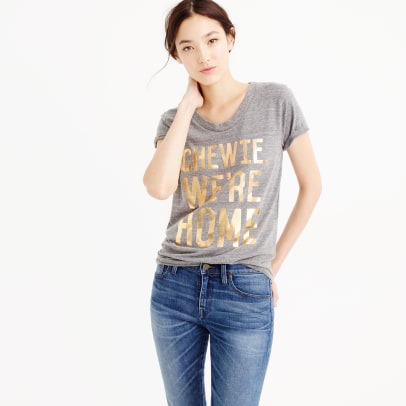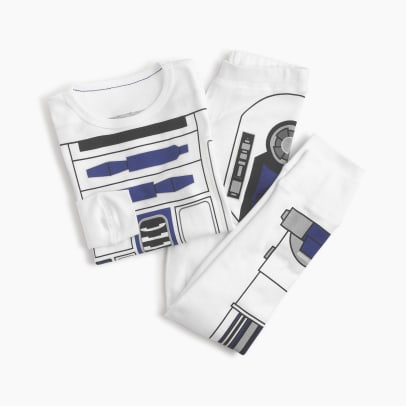 5. Hot Topic x Her Universe
Hot Topic got really weird — and we are totally here for it. The collection features a faux leather Darth Vader jacket and a dress that looks like Gwyneth Paltrow's famous Tom Ford caped number, except with a Darth Vader head on it. Hot Topic: 1, Tom Ford, 0. 
Shop it here.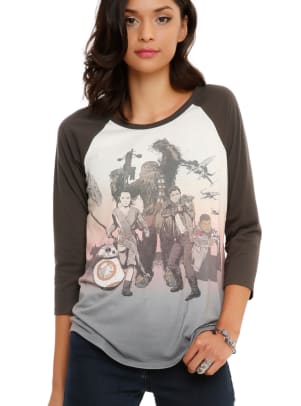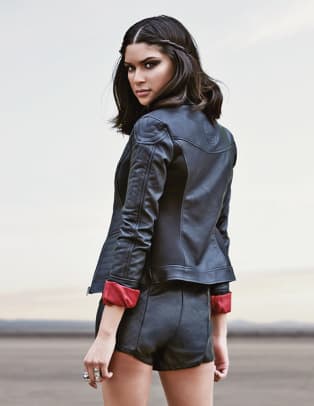 4. Irregular Choice
Thanks to impeccable, creative craftsmanship, this footwear range is pretty much destined for die-hard fans of the franchise (and not simply because the shoes are as much as $300 for a pair). But, that said: How could any true fan even resist the ornate, chunky Yoda heel or metallic C-3PO loafers? They look like something out of a particularly eccentric Charlotte Olympia collection, and for that we love them even more.
Shop it here.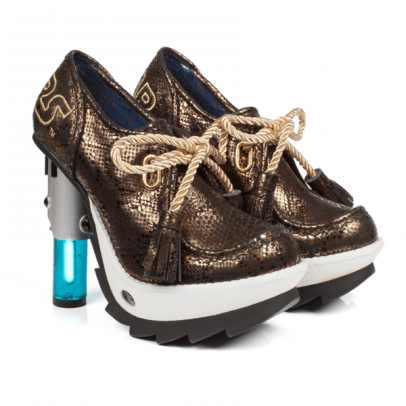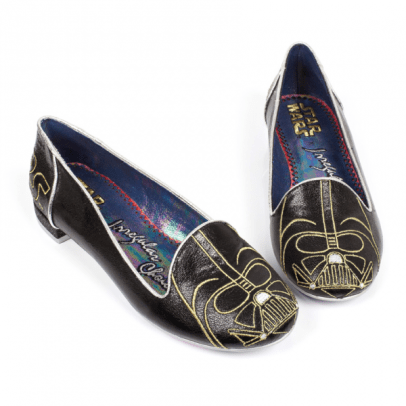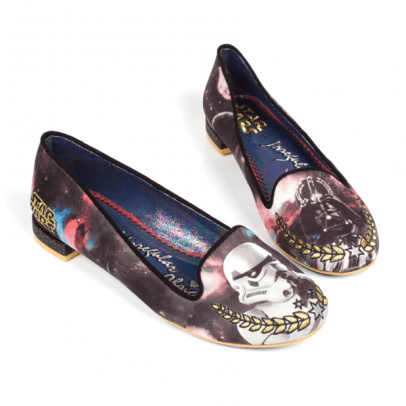 3. Uniqlo
While the women's offerings are seriously lacking in Uniqlo's "Star Wars" line (YO, UNIQLO, WHAT GIVES?), the range is, admittedly, sleek and wearable — not like we could expect anything less from the Japanese retailer. We dig the boys's embellished flannel and men's X-Wing Fighter T-shirt the most, but really wish they came in women's sizing, too. Tsk-tsk.
Shop it here.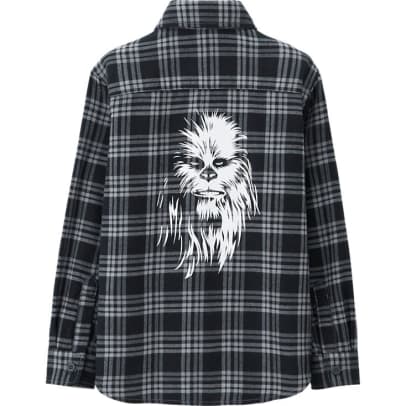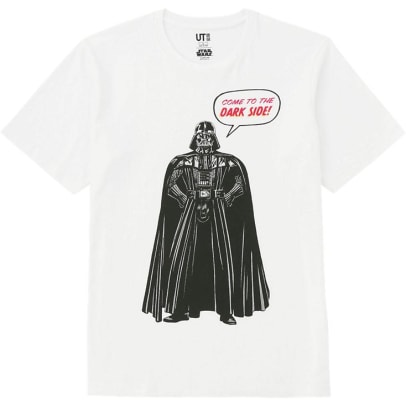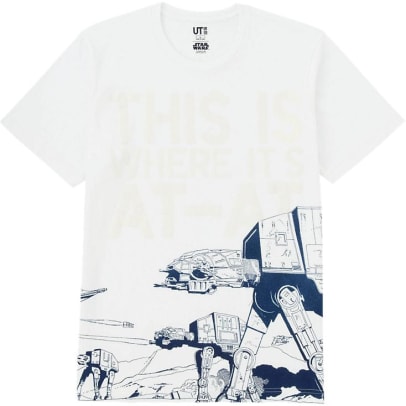 2. Selfridges's "Fashion Finds the Force" Charity Auction
British designers like J.W. Anderson, Preen and Peter Pilotto took inspiration from a galaxy far, far away for several one-off pieces that were auctioned off to benefit a children's hospital in the U.K. Sadly, bidding is now closed, but some of these could function as actual costumes in the movies. Part VIII maybe?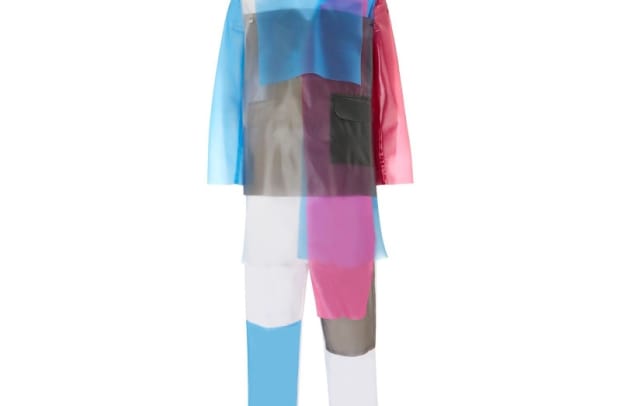 1. Bloomingdale's 'Force 4 Fashion' Charity Auction
Earlier this month, Bloomingdale's teamed up with Lucasfilm to create the Holy Grail of all "Star Wars" collaborations — and better yet, the partnership is all for a good cause. The department store tapped 11 designers (Diane von Furstenberg, Cynthia Rowley, Giles Deacon, Halston, Opening Ceremony, Ovadia & Sons, Parker, Rag & Bone, Timo Weiland, Billy Reid and Todd Snyder) to create looks inspired by the new and old characters in "The Force Awakens." Later this month, the pieces — now on display in the windows of the store's Third Avenue flagship — will be auctioned off for charity. 
Bid on it here through Friday, Dec. 18.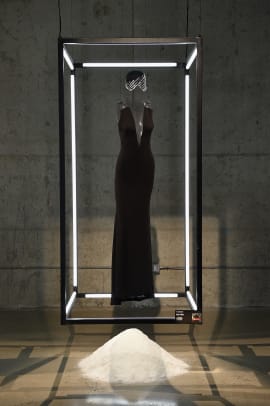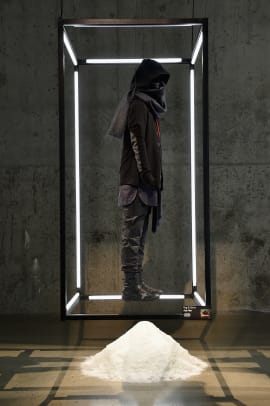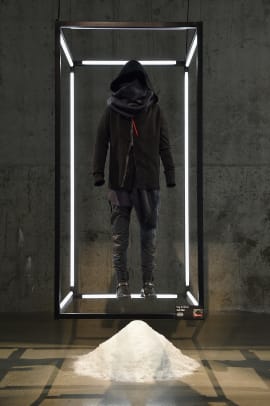 Honorable Mention: CoverGirl
While fashion brands and retailers were all over "Star Wars" merch, beauty collaborations were limited to just this one with CoverGirl. The silvery, shimmery lipsticks and mascaras featuring quotes from the movie like "I see the good in you" are every makeup collector's dream/nightmare. (Some are already sold out, but find some still, you can.)
Shop it here.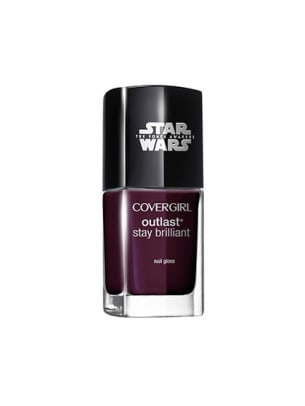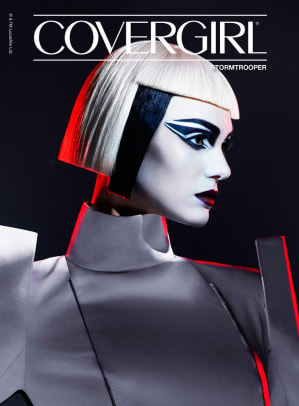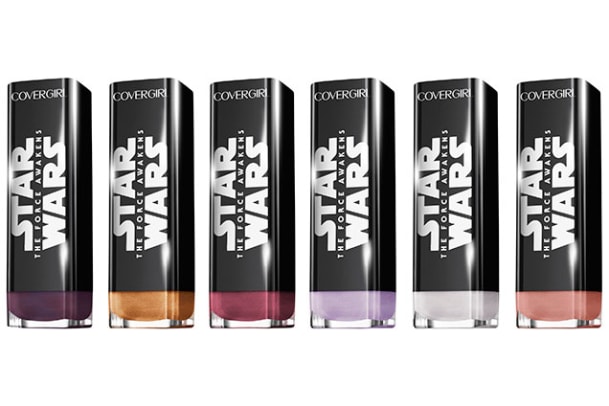 Now, go watch this 700 more times before the movie opens on Dec. 18: