The 17 Best 'Star Wars' Magazine Covers of 2015
We culled together 17 issues featuring all the stars of the forthcoming "The Force Awakens," including Daisy Ridley, Lupita Nyong'o and more.
In 2015, appearing on a bunch of magazine covers remains an important part of marketing a film. While generally it's the movie's buzzy, profitable star who lands an issue or two, a strong ensemble cast can dominate the print market — especially when the movie in question is the latest "Star Wars" installment, 10 years in the making. 
It should serve as no surprise, then, that "The Force Awakens" — finally due out in theaters this Friday — did all that and more. For much of the film's promotional junket, the powers that be (read: Disney, which bought Lucasfilm in 2012 for $4 billion) put forth an impressive balance of its more familiar actors with its newcomers. While the relatively unknown Daisy Ridley and John Boyega appeared on the most magazine covers with eight and six, respectively, Lupita Nyong'o and Harrison Ford (both with three covers) and even Chewbacca (two) held their own, too. And with publications as major as Vogue and Vanity Fair and as niche as Asos and Rhapsody (United Airlines's in-flight magazine) in the mix, the cast was inescapable on newsstands for the second half of 2015.
See the gallery below for our top 17 "Star Wars"-centric magazine covers of the year, in chronological order.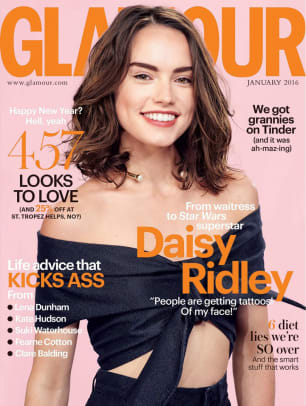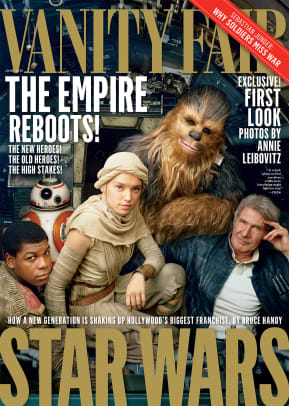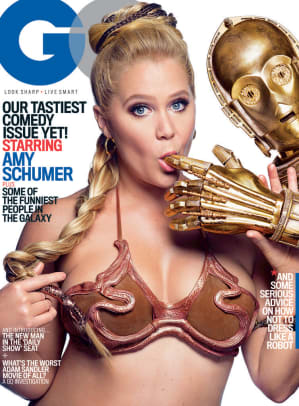 Note: This story has been updated to include Amy Schumer's August 2015 GQ cover.