28 Suede Pieces for a '70s Cool-Girl Look
Fashion's nostalgic obsession with the decade is still going strong.
Fashion isn't over its '70s phase just yet. Nicolas Ghesquière's fall 2014 debut for Louis Vuitton was the first major reemergence of the decade's influence, which exploded on the runways a year later in the form of A-line minis, bell-bottom slacks, fringed jackets and all things suede. The soft leather is the mascot material of the "Me" decade and brands like Gucci, Burberry, Derek Lam, Frame Denim, M.I.H Jeans and Alexa Chung for AG have incorporated the material into almost every category, from pointy ankle boots to jackets to bucket bags. 
And while the nostalgia-loving fashion industry has embraced other decades (especially the '90s), '70s-inspired suede pieces aren't going anywhere — which is good news considering how easy they are to wear.
To be on the safe side, wear a single piece at a time and choose neutral, autumnal colors like burgundy or camel. Pair suede skirts with solid cotton and knit tops, or wear a fringed jacket over silk separates. For those ready for something a bit braver, pair two items in matching or tonally similar hues for a look '70s style hero Ali MacGraw would love. Just add some aviator sunglasses and you've got the vibe down pat. 
See the gallery below for 28 suede items to shop now.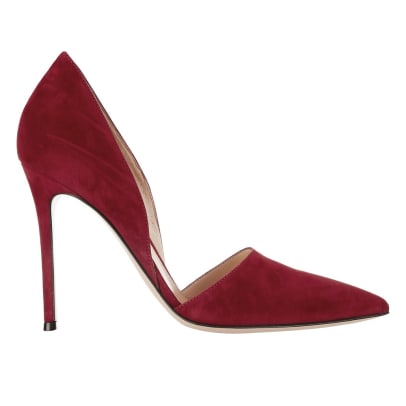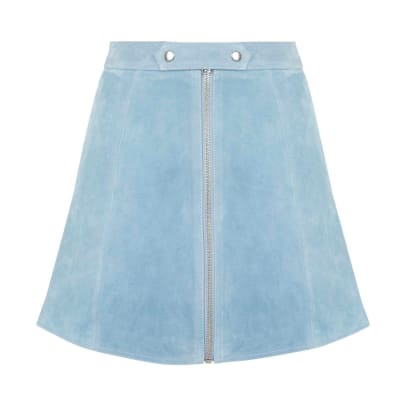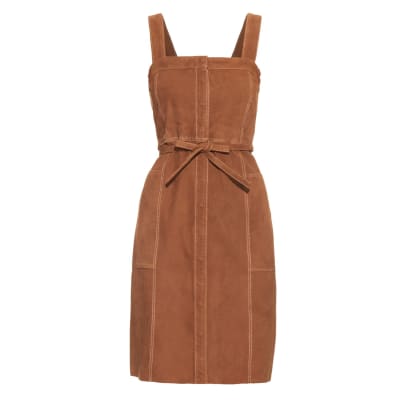 Homepage photo: Ian Gavan/Getty Images