Costume Secrets From the January Premieres of 'Downton Abbey,' 'Agent Carter,' 'Suits' and More
Including, J. Lo's make-under in 'Shades of Blue' and Eric Daman's post-Chuck Bass foray into menswear in 'Billions.'
Considering the wealth of spring premieres, the days of the traditional television season definitely seem to be over — and that's a good thing. Because suspenseful drama, clever laughs and loads of costume eye-candy are just what we need to temper the post-holiday blues and entertain ourselves through the mid-winter doldrums. 
So feast your eyes on wardrobes of returning shows, like Lady Mary's rarified '20s dresses on "Downton Abbey," the demure, but ass-kicking '40s silhouettes on "Agent Carter" and age-defying outfits on "Younger" (thank you, Patricia Field). Plus, enjoy a slate of new shows from proven favorites, too, including "Shades of Blue," headlined by a dressed-down Jennifer Lopez, and soap spoof "Telenovela," costume-designed by Janie Bryant of "Mad Men." 
Let's have the costume designers explain the upcoming seasons themselves, shall we? (In alphabetical order by show.)
AGENT CARTER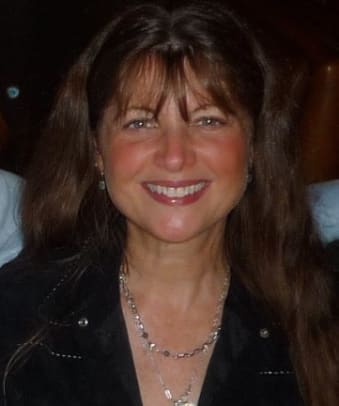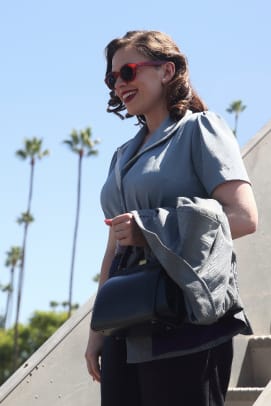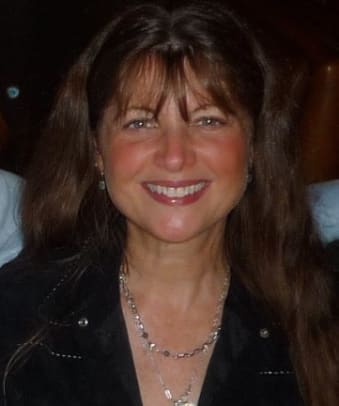 The year is 1947 and S.S.R. secret agent Peggy Carter (Hayley Atwell) is heading to sun-soaked Hollywood. "I wanted to really represent the West Coast," says costume designer Giovanna Ottobre-Melton. To prepare, she looked to films — "L.A. Confidential," "Chinatown" and "Who Framed Roger Rabbit"— to evoke a sexier, but brighter "sunshine noir" feel of the era. Ottobre-Melton also acknowledges the just-introduced Dior New Look, recently seen in the movie "Brooklyn" (and not so much in Cate Blanchett's "Carol") with longer hemlines on supporting players.
After season one, the signature Agent Carter blue pinstriped skirt suit and red hat ensemble was a common sight at Comic Cons across the country. So what new outfit will populate superhero-themed cosplay gatherings this year? "It's a whole combination of things," she explains, as the scene and story line help make a look iconic. "I do have a couple that I think will hit a chord, but I don't want to say. I'd like to see if the audience interprets it the same way that I do." 
Follow Giovanna Ottobre-Melton on Twitter @GGMelton. "Agent Carter" premieres at 9 p.m. on Tuesday, Jan. 19 on ABC.
BASKETS
The premise of the new FX show, "Baskets," centers around Chip Baskets, a Parisian clown school dropout who ends up working in a rodeo in Bakersfield, California. The series star, Zach Galifianakis — who plays both Chip and his twin brother Dale (get it?)  — co-created the series with Louis C.K., so you know it's going to push the limits of hilarity and offer very interesting costuming opportunities. 
"It was a really fun process," says Emmy-winning "Portlandia" costume designer Amanda Needham. "For the pilot and the first season, I would go to [Galifianakis's] house in Venice and go through the script and really talk about who Chip Baskets was. It was good to talk to Zach because he's so smart and has a lot to say." This led to a mixture of Parisian-influenced "bohemian flairs" and lived-in simplicity for Chip and less flair for his community college-running brother Dale. "You know those suit packages that come together, the button-ups with the pre-placed tie? That's his world. Just really just bad colors that make no sense, pleated khakis and pleated gray slacks that are unflattering." It's almost like a "Portlandia" skit in itself.
Follow Amanda Needham on Twitter at @PortlandiaStyle and Instagram at @BadKopp. "Baskets" premieres at 10 p.m. on Thursday, Jan. 21 on FX.
BILLIONS
Last time I spoke with costume designer Eric Daman, he was looking forward to creating costumes for the finance world-set "Billions" since he hadn't worked on "some good menswear since Chuck Bass." Plus, he enjoyed the chance to work with award-winning actors Damian Lewis, who plays shady hedge fund billionaire Bobby "Axe" Axlerod, and Paul Giamatti, as Axe's nemesis, U.S. State Attorney Chuck Rhoades. "They take their costumes really seriously," says Daman. "It's cool to be part of the tool to help them create these characters."
Lewis's finance mogul Axe is actually more of a T-shirt and jeans kind of guy. "He's so rich, he doesn't have to wear suits," says Daman. Although, there are a few pivotal suit-wearing scenes and Daman credits the British actor's heritage for those sartorial "punch to the face" moments. "It's like Ed [Westwick as Chuck Bass], when we were doing 'Gossip Girl.' He could pull off suits because he had British blood in him," Daman explains. "Damian is the same way. When you dress him up, he has a bit more of a Savile Row allure to him." Also keep an eye on the character-defining wardrobes of the equally ball-busting wives: Wendy Rhoades, played by Maggie Siff, and Staten Island native Lara Axelrod, played by Malin Ackerman. Daman looked to off-duty Gwyneth Paltrow and Miranda Kerr for inspiration for the latter. "No fuss. Mother jeans with beautiful army jackets, cashmere sweaters and layered flannels," he explains. "Very nonchalant, but it's all being bought at Barneys and Bergdorfs and looks like a million bucks." Or a billion.
Follow Eric Daman on Twitter at @EricDamanStyle. "Billions" premieres at 10 p.m. on Sunday, Jan. 17 on Showtime.
DOWNTON ABBEY
Twelve months have passed since we left the Crawley family and their beloved downstairs staff at "Downton Abbey" and it's officially 1925. "It's the real midpoint in the decade and I wanted to epitomize the '20s," says costume designer Anna Robbins. "How people imagine it and see it and go out with a bang with the decadence and beauty [of the era.] That way of life is starting to wane and the story looks at that a lot." 
Lady Mary's (Michelle Dockery's) and Lady Edith's (Laura Carmichael's) roaring '20s looks will represent the latest chapters in their lives and #girlboss trajectories. "The costuming was really important to reflect the fact that they're both strong, independent women embarking on careers in very different spheres," explains Robbins. So, London-based magazine mogul Edith will be sporting a "more bohemian vibe" full of textures, embroideries, beading and abstract organic prints, while Lady Mary is running the Downton estate in style. "Their careers are focused in different ways, but they're both in male-dominated industries and they've got to dress to face that, tackle that and compete with that."
The mid-'20s might just be the perfect time to close out the beloved series. You know, before the buzzkill of the Great Depression hits. But saying goodbye — especially to all those gorgeous costumes — will be hard. "It was really emotional," says Robbins, about the final days on set. "There were tears shed at various points and it took different amounts of time for people to realize that it was finishing and they wouldn't be dressing up in these beautiful [clothes] anymore. I know that I missed that process with the girls, and with the cast as a whole, and I'm sure the same can be said for them." And for all of us, sob.
Follow Anna Robbins on Twitter @annamaryscott and Instagram @annamaryscott. The final season of "Downton Abbey" premieres at 9 p.m. on Sunday, Jan. 3 on PBS.
PORTLANDIA
Amanda Needham pulled double-duty this season by dressing Fred Armisen, Carrie Brownstein and their eclectic portfolio of sketch comedy characters (and A-list guest stars) on season six of "Portlandia." There might be a third Emmy in store for the costume designer as she takes lesbian bookstore owners Toni and Candace to a new level. "This season [offers] another opportunity for a little departure from who they are — in terms of Candice getting a little fancy," she hints. "Just for a brief moment." 
Needham also created costumes for new sketch characters, including a band called the Bwows. (It's like the joke writes itself.) "Swamp rock was what we were thinking," she laughs. "Kind of Amy Winehouse meets Lucinda Williams. Country, but dark. Between hair, makeup and wardrobe we created these characters that were really just layered and interesting." "Portlandia" also brings the A-list guest stars, including Zoe Kravitz and horror-punk singer/songwriter Glenn Danzig, who signed on at the last minute. "We wanted somebody who had a Transylvania feel — kind of dark," Needham says. "So we just decided that if he was okay with it, we'd put him in shorts, no shirt and a lot of jewelry. He brought all of his own jewelry and was super-game to do any of it."
Follow Amanda Needham on Twitter at @PortlandiaStyle and Instagram at @BadKopp. "Portlandia" premieres at 10 p.m. on Thursday, Jan. 21 on IFC.
SHADES OF BLUE
This month, viewers will see two very different versions of Jennifer Lopez on the small screen. There's the real J. Lo in standout designer dresses as she judges aspiring Carrie Underwoods on the farewell season of "American Idol," and on NBC's new show "Shades of Blue," the multi-hyphenate will be playing NYPD detective Harlee Santos, a dirty cop-turned-informant with a penchant for oversize silhouettes."The overall feeling [of the show] is the real world that's a little bit rough and tumble," says costume designer Ellen Lutter. "Nobody looks slick." 
While working with Lopez's own stylist, Lutter stocked Santos's wardrobe with tailored menswear pieces, but with '80s-inspired boxier silhouettes —"baggy overcoats, baggy blazers and big pants" — as opposed to formfitting skirt suits. "We tried to infuse it with a New York sense of style, so that it's more stylish than just a regular cop running around," Lutter explains, which meant a downtown, high-low mix, including Zara, H&M, Club Monaco, Band of Outsiders and homegrown label Public School. And Lopez is totally cool with her make-under for the Brooklyn-based character. After all, she's also the show's executive producer. "She was on board. [Harlee's look] was her idea!" Lutter says. "She was great. She's wonderful because she's not neurotic. She's a beautiful woman who's not neurotic about her looks."
"Shades of Blue" premieres at 10 p.m. on Thursday, Jan. 7 on NBC.
SHAMELESS
The Gallagher family is back for season six and so is costume designer Lyn Paolo, pulling triple duty from her film work and dressing Olivia Pope in suits on "Scandal."
"The Gallagher clan, as usual, will be entertaining us through all of their joys and struggles," says Paolo. "Their costumes will traverse the line between casual chic and Chicago style while still maintaining their different levels of income." Eldest daughter Fiona (Emmy Rossum) is on the professional track this season, so her wardrobe will evolve as her bank account increases. Plus, we'll see her in "something you have never seen before." Although, the kids will be wearing pieces we have seen before. "I love that we use clothing from earlier seasons on the younger kids now," the costume designer explains. "So that Carl (Ethan Cutkosky) wears sweaters that belonged to Lip (Jeremy Allen White) on season one. Hand-me-downs are so important to so many families and the Gallagher clan is no exception."
As for patriarch Frank, he "will continue to 'borrow' everything he can from anyone he can." Apparently, that includes a pair of nude-colored man-tights as seen in the trailer. "Simply, William H. Macy is a brave actor willing to try anything for the character," laughs Paolo. "I adore working with that lovely man... so talented."
Follow Lyn Paolo on Twitter at @LynPaolo. "Shameless" premieres at 9 p.m. on Sunday, Jan. 10 on Showtime.
SUITS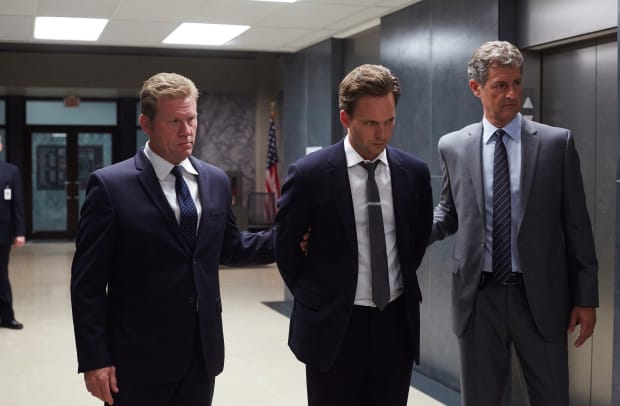 The mid-season finale in August left Mike Ross (Patrick J. Adams) and Harvey Specter (Gabriel Macht) in a couple cliff-hanging predicaments. Will orange go with Mike's complexion? How does Harvey look in athleisure? Well, no spoilers here, but costume designer Jolie Anna Andreatta will say that the two aren't quite giving up their, um, suits just yet — but there will be some adjustments. 
With the help of a custom tailor (as opposed to his previous affinity for Tom Ford), Harvey will be sporting slimmer silhouettes and transitioning away from the peak lapel — moves that better frame Macht's chiseled jawline."You don't need to do much with Gabriel Macht," Andreatta says. As for the recently arrested Mike, Andreatta is sticking to darker tones and suiting by Armani and Canali starting with the mid-season premiere. "He's very focused," she explains. "Mike is maturing, so he's a little more into a classic cut." 
"Suits" returns 10 p.m. on Wednesday, Jan. 27 on USA Network.
TELENOVELA
"Mad Men" costume designer Janie Bryant hits the 21st century with two sets of contemporary costumes on "Telenovela." (In a it's-a-small-costume-design-world moment, "Empire" costume designer Paolo Nieddu dressed the characters for the pilot.) The Miami-set series stars Eva Longoria as a famous non-Spanish-speaking actress Ana Sofia, who headlines her en Español show-within-a-show — calling for over-the-top gowns for the telenovela setting and a glamorous "off-duty" wardrobe for the stars. You can probably guess who Bryant looked to as her first source of inspiration for Ana Sofia: Jennifer Lopez. The designer also scoured Vogue Spain issues and Mexican fashion magazines "to really incorporate that real Latin American design aesthetic." And, in the name of research, Bryant binged on actual telenovelas "to really get the the decadence of costume design of those shows."
Bryant, who grew her brand into fashion design with collaborations with Black Halo and Shoes of Prey, also created special pieces for the show, including the pink feathered dress in episode two and most of the towering heels that Ana Sofia's telenovela character Pasion wears with her gowns. It's also worth nothing that Ana Sofia's confidante is her costume designer, Mia (Diana Maria Riva). "I really wanted Mia to have accessories that were a little more artistic," Bryant says. "A little more worldly, a little more creative, a little more eccentric, which [is something] I do myself." 
Follow Janie Bryant on Twitter @JanieBryant and Instagram @JanieBryant. "Telenovela" premieres 8:30 p.m. on Monday, Jan. 4 on NBC.
YOUNGER
In season two of "Younger," 40-year-old publishing assistant Liza (Sutton Foster) continues to masquerade as a 26-year-old. But now she's more comfortable in her career track — and her dishy 20-something tattoo artist boyfriend is in on the ruse. "It allows her to ease up a bit," explains costume consultant Patricia Field. "In season one, we were underscoring this 'young' fashion. We've relented a bit — not that it isn't young; it's a similar aesthetic, but the edges are smoother." Maybe Liza leaned in recently, too, because she's wearing high-end designer pieces this season: a black and white varsity jacket by Saint Laurent, a Chanel-ish bouclé jacket by Gucci and a green buffalo plaid coat by Isabel Marant. "Liza wore a lot of plaids in season one, so we upped it and gave her a designer plaid," said Field. "It's not vastly different, but it's, let's say, subconsciously a bit different — a little more sophisticated."
As for Liza's colleague and true millennial Kelsey (Hilary Duff), she's fast on the career track and her wardrobe reflects it. "We've elevated her look," says the show's costume designer Jacqueline Demeterio, who also worked on the "Sex and the City 2" movie. "She's young but sophisticated and chic. She's trying to be a boss in her office." Kelsey will channel a runway-influenced '70s vibe with Frame denim flares, a Lanvin printed peasant blouse and an Alice + Olivia black and white shift dress layered under a striped cape. "I loved that outfit," says Field. "It's not hippy, or '70s or neo-hippy or whatever. It's more fashion and I love it for that." 
Follow Patricia Field on Twitter @Pat_Field and Instagram @Patricia_Field and Jacqueline Demeterio on Instagram @jacquelinedemeterio. "Younger" premieres 10 p.m. on Wednesday, Jan. 13 on NBC.