Kate Spade Sets A Sophisticated, Theatrical Mood For Fall At The Rainbow Room
And Creative Director Deborah Lloyd says the brand is part of the "see now, buy now" conversation, but changes beyond more seasonless design are to be determined.
Even though Kate Spade's fall collection was inspired by divas of the stage like ballerina Tamara Rojo and singers Billie Holiday and Sade, it was the setting, rather than the clothes themselves, that truly communicated the mood. Inside the historic Rainbow Room at Rockefeller center on a bright and sunny Friday afternoon, models rotated slowly on a giant turntable underneath the space's iconic chandelier. The crystals hanging from the windows reflected light shards of rainbows everywhere as Alice Smith sang with a live band, and on-brand celebs like Zosia Mamet, Kate Bosworth, Jaime King, Ellie Kemper and Freida Pinto mulled about. The label certainly knows how to set a vibe and produce a presentation at the same time. 
The romantic, bohemian narrative of the season translated into rose patterned chiffon and menswear-inspired coats with fur and embellishments, explained President and Creative Director Deborah Lloyd. Almost every look had a pussy bow, even the most masculine-leaning monochromatic plaid ones.  
If Kate Spade's spot-on marketing is any indication, the brand really understands its customer and her needs. So does that mean it will follow the "see now, buy now" route led by Burberry and Tommy Hilfiger? "We are always thinking about it and it's definitely the first conversation I'm having with every one of my fashion friends at the moment," said Lloyd. "I don't think its just about when the fashion shows happen... We're having our coldest New York days ever over this weekend and we've all got spring in the stores. There are certain places in America where that's appropriate, temperature-wise, but it's not so easy here." 
Lloyd says that she and her team are therefore designing less season-specific collections. "We've always spoken so directly to our girl, so its really about timing... We're part of that conversation and I don't know where it's going to land yet."
See the Kate Spade fall 2016 collection below.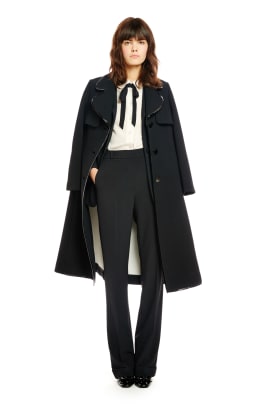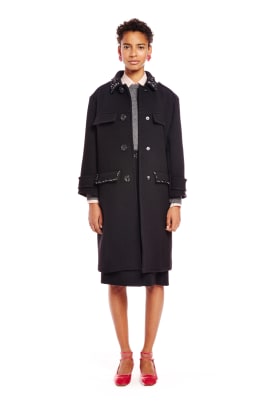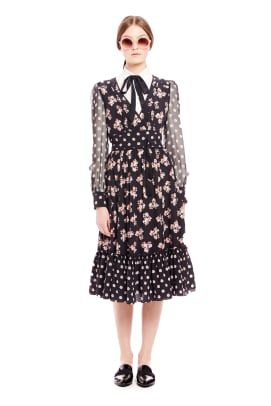 Stay current on the latest trends, news and people shaping the fashion industry. Sign up for our daily newsletter.