See (and Covet) Marc Jacobs's New Under-$500 Handbags and Shoes
Some of which were shown on the spring 2016 runway.
As you may recall, Marc Jacobs announced last March that it would discontinue Marc by Marc Jacobs in favor of incorporating a more varied range of prices into its main line, and as spring 2016 product makes its way into stores, we're starting to see how that's taken shape: Most notably, the brand has radically changed the pricing structure of its accessories, according to WWD, with the majority of handbags and footwear — nearly 70 percent — costing $500.
With this increased focus on accessories, it's easy to draw parallels with Michael Kors, to whom Jacobs is often compared when his IPO plans come up. In Kors' latest earnings reports, much attention was paid to its very affordable crossbody bags, which have been a hit, even though the brand recently lamented their lower profit margins (due to the bags' approachable price point).
Marc Jacobs's spring accessories include the brand's new "Gotham City" range of seven structured leather handbags, starting at $360 and featuring removable crossbody guitar straps. You'll also notice a brand new logo — a double-"J" hardware symbol — on a few styles. Several items seen on the spring 2016 runway — including glam rock-inspired metallic platforms and jewel-studded bags in red, white and blue — are also among the under-$500 pieces.
Click through our slideshow to see, shop, pre-order or simply lust over the handbags and shoes that Marc Jacobs has in store this season.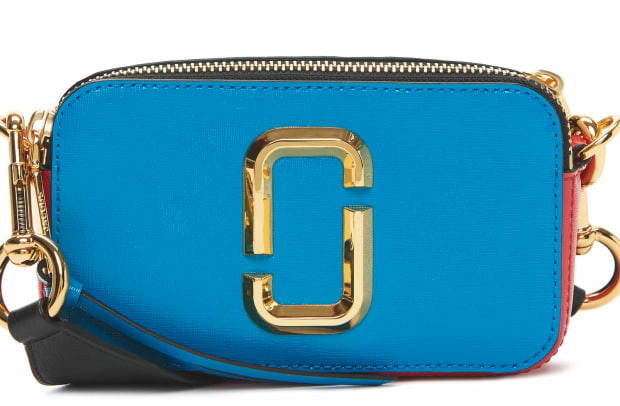 Want more Fashionista? Sign up for our daily newsletter and get us directly in your inbox.