Marion Parke Applies Her Podiatry Background to Luxury Footwear
These are not your typical orthopedic shoes.
It's a gutsy move to ditch a secure career in medicine to build a luxury footwear brand from scratch. "I didn't know the first thing about sourcing, so I needed help with that," says Minneapolis-based Marion Parke. "And then getting into the right factory."
What she did know, however, was how to create a new insole thanks to her career as a foot and ankle specialist. By using medical-grade material that has similar properties to human soft tissue, the insole — usually found in prosthetics — molds to the foot over time. Plus, its sculpting and contouring follows the natural curvature of the bottom of the foot, along with arch support that helps release fatigue over time and a heel cup to support the ankle. To patent her original insole, Parke has been sorting through a lengthy legal process that's expanded to specific countries outside of the U.S.
Upon founding her footwear line in 2014 and developing a crude prototype in the U.S., Parke traveled to Italy and approached the same factory responsible for assembling shoes by high-end brands like Jimmy Choo, Isabel Marant, Miu Miu and Acne. "I was floored that they were willing to work with me," she says. "It takes a lot of patience to have that balance of an anatomical perspective and beautiful design." As for heel height, 85 millimeters is the highest Parke will make her shoes. She says it's not a scientific decision, simply a wearable and cosmetic preference.
By 2015, she had developed her own prototype and original lasts (foot molds) to start manufacturing her debut collection for spring 2016. She recruited staff in Italy and New York City. After learning that her shops' clients were often purchasing more than one pair from her namesake brand, Parke has made the strategic decision to launch e-commerce this year. She's also expanded her line with new styles for fall, including flats and ankle boots.
Given that her shoes are being designed from the perspective of a surgical podiatrist, Parke still has to distinguish herself from easily being placed in the comfort shoes category. "First and foremost, it's a luxury and fashion shoe — with intelligence and knowledge built in," she says. But retailers are catching on, especially when the price points range from $595 to $875. Moda Operandi is currently holding a trunk show for its pre-fall collection and the label is available at such boutiques as Boboli in Vancouver and Stanley Korshak in Dallas.
We spoke with Parke about how she switched careers and deep-dived into the luxury footwear industry.
What made you realize you wanted to start your own footwear line?
I had this moment where I was standing in front of my shoes in my closet. They're all really beautiful but they were hurting me so much. I thought I could take what I know and put that into a shoe, but in a really tasteful and elevated way on the luxury level.
Do you have an art or design background at all?
My mother is an artist, so my sister and I always spent summers in art classes. I always sketched, even when I did surgery, which also takes a lot of dexterity; I had to sketch to make a surgical plan.
How did you immerse yourself in learning what you know now about the footwear industry?
I went to a seminar by the Footwear Distributors and Retailers of America (FDRA), which was on importing, exporting and more. I read WWD every day, as well as the Wall Street Journal, Footwear News, Footwear Plus — all of the trade magazines very closely.
To start a footwear brand, who are the top people a designer needs by their side?
I can only speak for myself but I find it critical to have a footwear consultant who knows fit, construction, sourcing and importing. Also, your man on the ground who can maintain a positive relationship with your factories. We have a technician in Italy who troubleshoots when we come up with these crazy ideas; someone who's very aware of the technical problems that you can encounter with sales and production. I also have a footwear consultant in the U.S. to help me understand pricing, introducing our product to the market, how to develop our sales team and how to reach out to buyers.
And when it comes to funding, did your past profession help you with starting the label? 
My husband and I were able to fund it from the start. To grow, your company hits a certain size and you have to start getting investors involved. It's hard and not everyone can do it, especially in footwear, where there are a lot of expensive molds and foundation components that you need. 
What's your creative process when you're designing a new collection?
Marco, my consultant in Italy, and I will talk about what was successful in the last collection. We talk about what looks nice in terms of colorways and what the tanneries are offering. It's surprising how the tanneries predict what the color trends are, and because we use the same tanneries that the other luxury brands use, there's always a bit of overlap. When I see a certain color or material, then I get excited about an idea. So we sketch, design and work on prototypes.
What's the most significant thing you learned from launching your debut collection?
You have to be just as good at your craft and creativity as you are on the business side. There are moments when I have this fantasy shoe in mind and think, 'Is that actually going to sell?' When it comes to the logistics and production of shoes, there are so many balls in the air, so you have to be aware of the costs of all those moving parts and the timing. I learned that delivering on time is so important, which is why I'm so proud to say that we delivered on time for our first collection. And I think that's something easily taken for granted.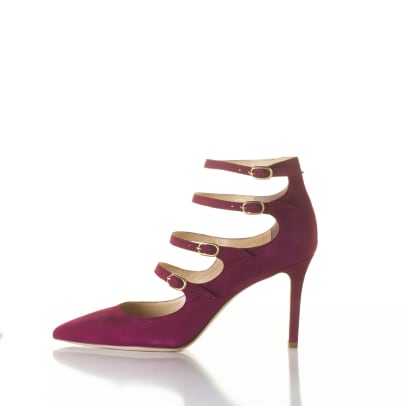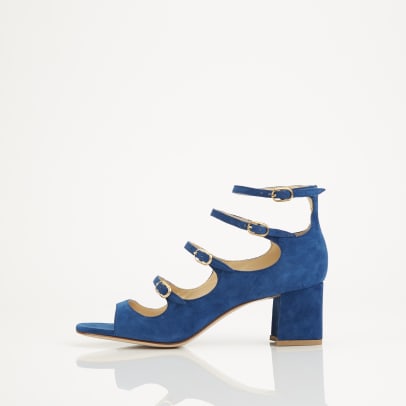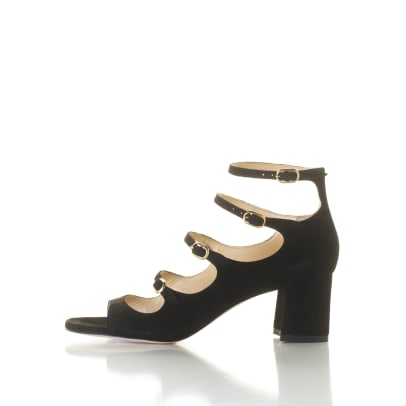 This interview has been edited and condensed.
Want more Fashionista? Sign up for our daily newsletter and get us directly in your inbox.