Designers Would Like You to Wear Visible Thick Socks for Fall 2016
Not the delicate, transparent kind.
Just like your mom, designers would like for you to wear practical (read: thick) socks with your shoes during fall. And by thick, we mean the type you might wear to stay warm in a blizzard or protect your feet from blisters while breaking in new shoes. And by shoes, we mean sandals and pumps. At 3.1 Phillip Lim, some models walked down the runways wearing dark, embellished orange socks with metallic sandals and at Wednesday's A.P.C. presentation, models wore no-nonsense thick, white socks with sandals. For those looking for something less practical, Tommy Hilfiger sent some silly frilly ones down the runway at his fall/winter 2016 show.
Take a look at the gallery below for more shoes/socks combinations.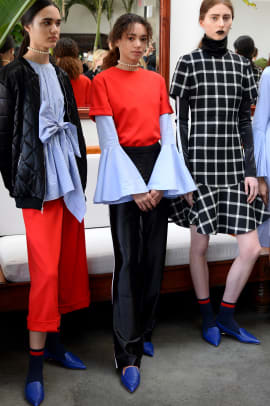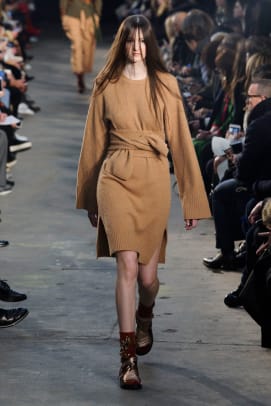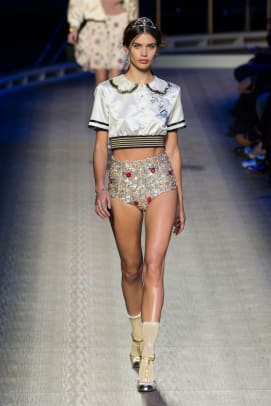 Want the latest fashion industry news first? Sign up for our daily newsletter.