Tommy Hilfiger Launches First-Ever Adaptive Designer Clothing Line for Children With Disabilities
The collaboration with Runway of Dreams is available now.
When Mindy Scheier, a mother of three, learned that her middle son Oliver wanted a pair of jeans, she was forced to make a decision on whether or not to tell him he can't wear what the other kids at school were wearing. Since Oliver was diagnosed with a rare case of muscular dystrophy, Scheier knew that his daily struggles to dress himself would limit his choices in clothing. Luckily, her background in fashion design — Scheier has worked for in-house labels at Saks Fifth Avenue and Bloomingdale's — and the lack of adaptive clothing on a mainstream retail level inspired her to start Runway of Dreams. "There are certainly options for adaptive clothing, but it was very medicinal, very purposeful," says Scheier. "It was yet another way to show that that demographic was different because it wasn't fashionable in any way."
The organization was founded by Scheier in 2013 and has since been on a mission to provide more accessibility to adaptive clothing for those with disabilities. After months of research, from organizing focus groups to studying the market's offerings, Scheier took apparel from the likes of Target, Kohl's and Wal-Mart, and modified it. Buttons, zippers and hook-and-eyes were replaced with washable MagnaReady closures (which use magnets); alternate ways to get in and out of clothing were added; and waistbands, sleeve and pant lengths were made fully adjustable for those with limb differences or low muscle tone.
"Not only are these modifications possible, they fit into the design process that's already in place," says Scheier. "I'm not recreating the wheel, we are just modifying what exists." Her next step was to partner with retailers and fashion designers who were willing to adapt their own collections for the physically disabled. And that's where Tommy Hilfiger comes in.
For spring, the American fashion brand is offering the first designer-name adaptive collection for children, which launches on Tuesday morning and is available for purchase on Tommy.com.  Should shoppers have a question about any of the 22 pieces for boys (sizes 4-20) and girls (sizes 4-18), Scheier has trained the Tommy Hilfiger customer service team to be fully knowledgeable of the new range, including the proper language to use when speaking about this specific demographic. The capsule collection is priced similarly to Hilfiger's original children's collection as well, ranging from $18.50 to $42.50. And if you're wondering whether this is a one-time deal by the namesake label, it's already working two seasons ahead on future children's collections.
When asked if these modifications will be applied to a womenswear range anytime soon, Scheier mentions that Runway of Dreams is in talks with other brands and retailers. "Similar to plus-size departments, our goal is that there's an adaptive department for every brand and retailer. Our modifications are meant to be utilized in any other collection — children's women's, men's," she says. "It's an enormous department that's not serviced by the industry. There's so much opportunity."

Click through the gallery below to see more of the Tommy Hilfiger x Runway of Dreams collection.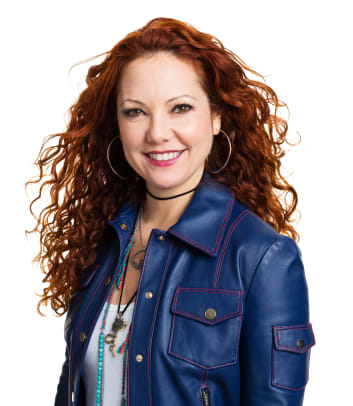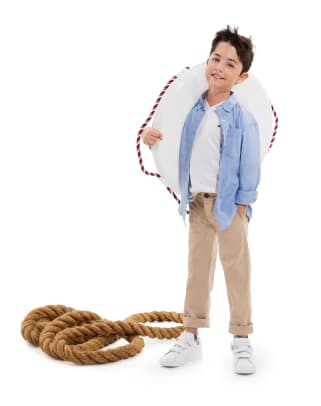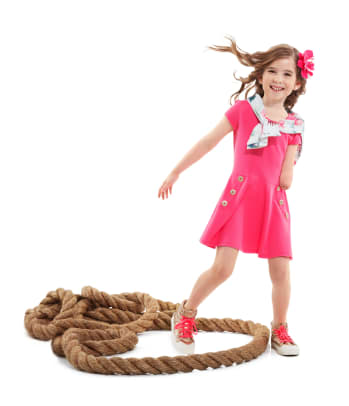 Want more Fashionista? Sign up for our daily newsletter and get us directly in your inbox.