Muslim Designer Hana Tajima's New 'Modest' Uniqlo Collection Will Be Sold in the U.S.
The newest additions for spring include hijab headscarves, relaxed jeans, outerwear and long dresses in vibrant colors and prints.
When Uniqlo partnered with UK-based Muslim fashion designer and blogger Hana Tajima on a collection of modest wear last year, the news made waves across the Internet and in Southeast Asia where the capsule was released. "For Muslim women there was almost a sense of being recognized for the first time," says Tajima. "Then, more generally, to have a different sort of voice, another kind of aesthetic available, was really refreshing."
Its success prompted the global retailer to team up with Tajima for a second time, and on Feb. 26, the spring collection will available to U.S. customers online and at Uniqlo's Fifth Avenue flagship in New York City. The line is part of the Japanese brand's LifeWear concept, which aims to enhance one's lifestyle through high-quality clothing. Uniqlo's budget-friendly prices are an added bonus; the collection will cost between $9.99 and $59.90.
For spring, Tajima added prints and bright colors, from marigold yellow to a dusty pink, as well as neutrals like navy, pale gray and white. The offerings include hijabs, kebayas, blouses, tapered and relaxed pants and long, flowing skirts. Uniqlo applied its Airism technique to inner headscarves and headbands for breathable, quick-dry wear. New to the range are wide-leg jeans and outerwear, such as jackets with an architectural silhouette, but made from light, shirt-weight fabrics.
Like Uniqlo, several retailers and designers — most recently Dolce & Gabbana — are expanding their offerings with clothing and footwear that have Muslim consumers in mind, as they're a growing market that's predicted to be worth $484 billion by 2019. And while this type of diversity in mainstream fashion is certainly applauded, Tajima suggests "seeing beyond a target market to get at why a woman wants to dress a certain way, regardless of religious or cultural labels."
"At its heart there needs to be a real understanding of the women who will be wearing these designs," says Tajim. "I think that starts with breaking down boundaries and allowing clothing to be something that can connect us."
Click through the gallery below to see the Uniqlo x Hana Tajima spring 2016 campaign, as well as the collection in full.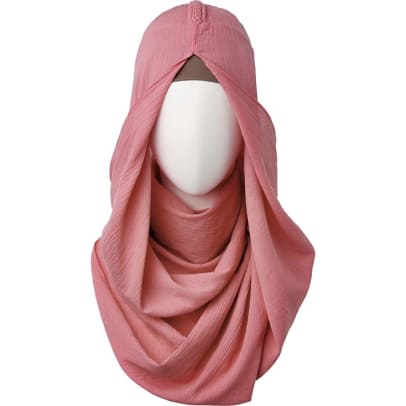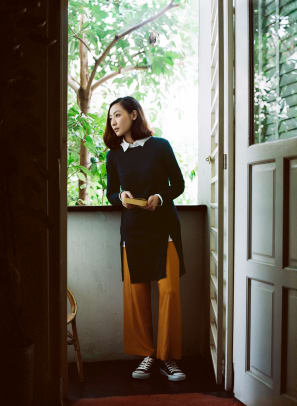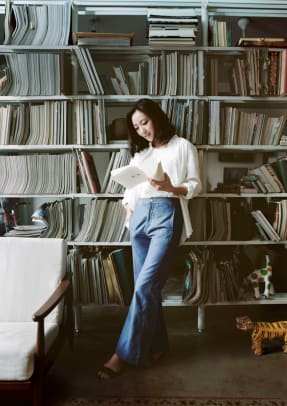 Want more Fashionista? Sign up for our daily newsletter and get us directly in your inbox.