The 'Zoolander 2' Premiere Doubled as a Fashion Show at Lincoln Center
The movie's A-list stars and major models, including Gigi Hadid and Lineisy Montero, walked the runway while Skrillex deejayed.
After a full six months of marketing stunts that kicked off at the spring 2016 Valentino show in Paris, "Zoolander 2" finally hits theaters on Feb. 12. The premiere took place on Tuesday night at the former home of New York Fashion Week, Lincoln Center, and before the cast took to the red carpet for interviews, the media was treated to a surprise runway show that could easily blow most of the week's events out of the water. 
As the lights dimmed and the music went up (courtesy of Skrillex, the DJ for the evening), models including Gigi Hadid, Stella Maxwell, Lineisy Montero, Imaan Hammam and many more emerged wearing spring looks by designers featured in the film: Marc Jacobs, Alexander Wang, Tommy Hilfiger and Valentino. To blow the crowd's collective mind even further, Penelope Cruz — who plays a swimsuit model who could never successfully transition to high fashion in the film — took the runway, as did the movie's marquee names, Ben Stiller, Owen Wilson, Will Ferrell and Justin Theroux, all in character. While it's not officially Fashion Week just yet, this certainly got us in the spirit.

See the gallery below for select photos from the runway show.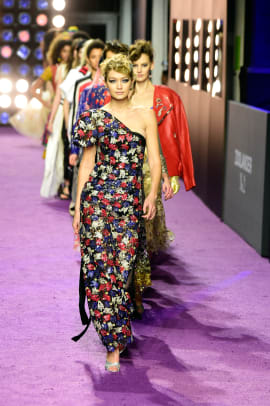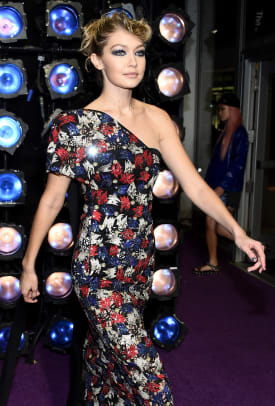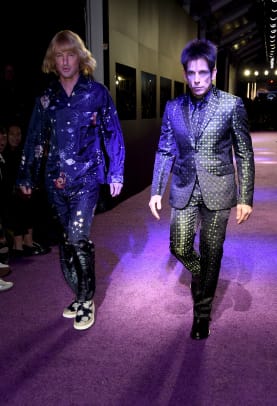 And also this: