Britney Spears Covers 'V' Magazine's 100th Issue
Looking totally iconic and mostly recognizable.
I don't work in print media, so I can't say for sure, but I'd imagine that discussion over which entertainer, model or public figure should cover a magazine's 100th issue could get pretty heated. I mean, that's a huge milestone. They've got to be iconic. Whatever the decision-making process looked like, V magazine emerged from it having made the best choice I personally can think of: Ms. Britney Jean Spears, shot for three covers by Mario Testino.
With the cover's release on Tuesday, V founder and Editor-in-Chief Stephen Gan writes, "When looking for cover worthy subjects for our 100th issue, we had to ask ourselves, Who do pop stars and musicians — who have become an integral part of what V represents — look up to and admire?... There was only one answer: Britney! She has entered icon status, and who in our world did not grow up listening to her music?"

Literally. Sure, she looks a little unrecognizable in a fembot kind of way, reclining on some faceless dude's lap, though not nearly as Photoshopped as she did on the January/February 2015 cover of Women's Health. And who embodies our loftiest aspirations and darkest moments of self-doubt with the poignancy Spears does? Think about that, and get back to me.
Check out all three covers below.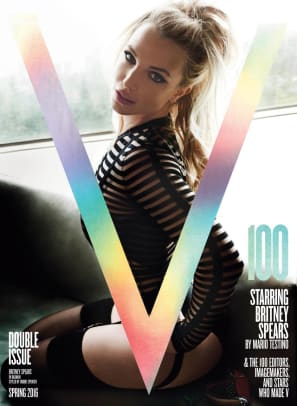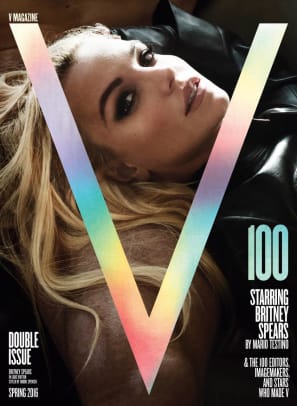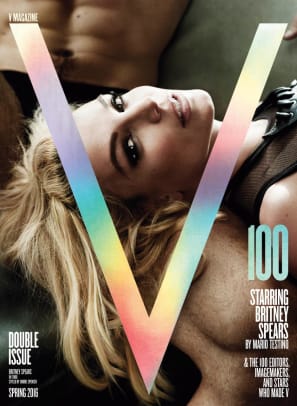 Sign up for our daily newsletter and get the latest industry news in your inbox every day.