The 'Downton Abbey' Series Finale Was Doubly Fashion-Packed
"I'm full of ideas when it comes to combining comfort and elegance," said the Dowager Countess' butler Spratt, secret lady advice giver and our spirit animal from now on.
Spoilers ahead. 
Last night the "Downton Abbey" series finale aired, and I was apprehensive as I always am before every series finale ever since "Lost" gutted me with one of the worst endings in the history of television. But it did not disappoint, at least if you're into completely predictable happy endings, which in this case I totally am. And thanks to the two-hour run time, the return of Lady Rose, and another wedding, there were plenty of outfits to see. And not to mention, there were a few great beauty moments as well. (Daisy, never cut your own hair, duh.)
For the last time ever, here are the looks and my thoughts from last night's final episode of "Downton Abbey." (And if you want some nostalgia, go here to check out 45 looks spanning all the way back to season one.)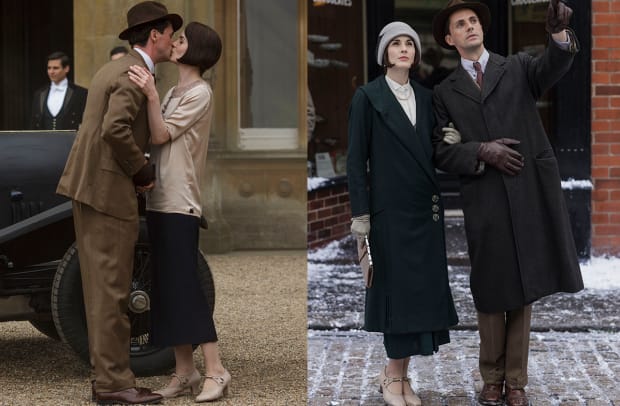 Sign up for our daily newsletter and get the latest industry news in your inbox every day.