Kirsten Dunst and Elle Fanning Will Likely Be on a Press Tour Together: Is There Enough Rodarte to Go Around?
The actresses are reportedly in talks to star alongside Nicole Kidman in Sofia Coppola's next project.
We have some good news coming at you directly from Sofia Coppola's sun-drenched, ethereal home planet this Thursday morning: the Oscar-winning director (and all-around dreamboat) is set to write and direct a remake of Clint Eastwood's 1971 Civil War drama "The Beguiled," according to Variety. Youree Henley (with whom Coppola collaborated on "The Bling Ring" and "Somewhere") is reportedly on board to produce the film, while Kirsten Dunst, Elle Fanning and Nicole Kidman are said to be in talks to star. While this project would reunite Fanning and Coppola after 2010's "Somewhere," in which Fanning played the daughter of a Hollywood actor withdrawn to the Chateau Marmont, we're really excited about the Dunst possibility here. Can you feel that, those faint vibrations? That's Dunst-Coppola magic (seen previously in "The Virgin Suicides" and "Marie Antoinette") in the air, folks.
Should all of this be finalized, of course, the movie will eventually give way to another delightful Coppola-centered press tour — and with both Dunst and Fanning involved, we're honestly a bit concerned there won't be enough Rodarte to go around. As longtime muses of the brand, Dunst and Fanning can be trusted to both take in Kate and Laura Mulleavy's creations from the front row, as well as to appear in their designs on the red carpet. While Kidman's own Rodarte repertoire isn't quite as strong, we'd happily take some Alessandro Michele-crafted Gucci alongside Rodarte's playful, über-feminine looks.
In early celebration of "The Beguiled," we culled together 10 of Dunst and Fanning's most memorable Rodarte red carpet looks organized chronologically, below. And don't worry — we made sure to leave plenty of room for what's soon to come.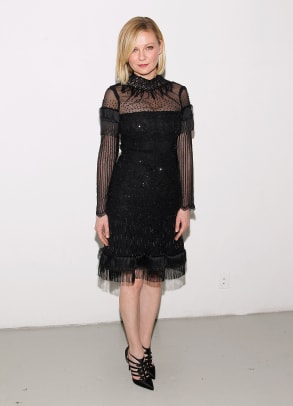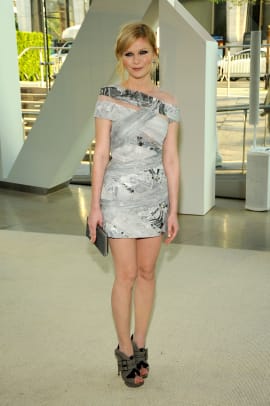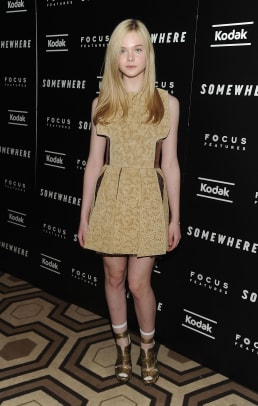 Never miss the latest fashion industry news. Sign up for the Fashionista daily newsletter.