Your Neck Will Either Be Super-Naked or All Wrapped Up for Fall
Statement neck accessories are everywhere on the Paris runways, except for where off-the-shoulder silhouettes were done to extremes.
If you, like Joan Didion, aren't fond of your neck, the fall 2016 shows in Paris have thus far confirmed that any attempts you make to cover it up will only be regarded as chic. Several of the city's most influential brands have turned their focus to the neck: While turtlenecks and high Victorian necklines have long been ubiquitous, we're talking about more creative ways of decorating — or hiding — the skin between your head and shoulders. There were the '70s-tinged simple black scarves at Chloé, thicker leather versions at Drome and big statement chokers at both Balmain and Lanvin. On the subtler end of the spectrum were Nina Ricci's lithe satin ribbons that wrapped around the neck and connected to lingerie-inspired slip dresses. And what really made us take notice was the fact that most of those designers didn't throw neck accessories on one or two looks, but rather, the majority.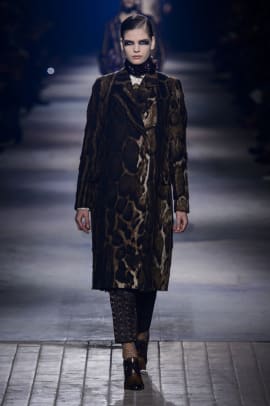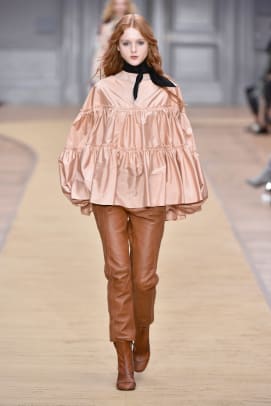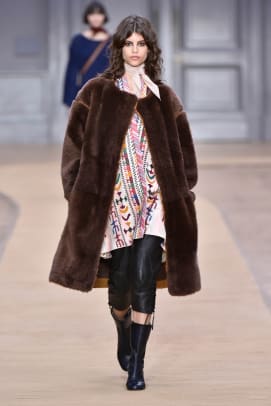 Conversely, several designers — from Balenciaga to Acne — proposed revealing as much of your neck and clavicle as possible while still wearing outerwear, showing coats in surprisingly appealing open-at-the-neck silhouettes — thereby successfully adapting the off-the-shoulder trend for cooler temperatures.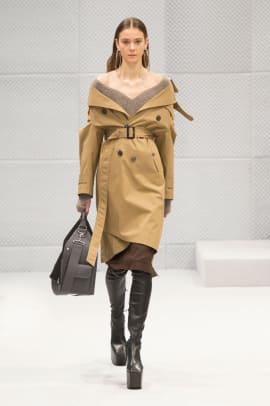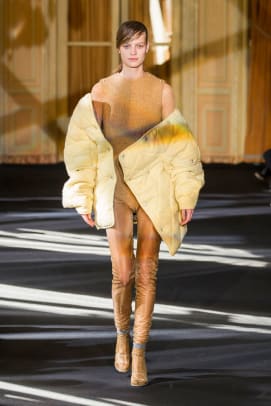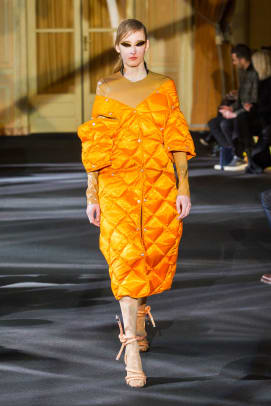 So where did these trends originate? Neck-scarves have grown in popularity among the street style set over the past few seasons and were omnipresent at Gucci's spring 2016 show, while fashion people have also recently shown a preference for wearing their coats slouched below their shoulders.
So depending on the level of mystery you want to maintain around the neck area, you're sure to find an option that suits you come fall.