Already Beloved by 'It' Girls, Solace London Is a Label to Watch
Since launching in 2013, the duo's designs have been seen on Zendaya, Kendall Jenner, Chrissy Teigen and more.
If you shop regularly at retailers like Net-a-Porter and Asos, chances are you've come across London-based women's contemporary brand, Solace London.

Founded by Ryan Holliday-Stevens and Laura Taylor, Solace London has struck a chord with retailers and A-list celebrities alike, with dresses and separates that are at once dramatic and simple. Since its launch in 2013, the duo's designs have been spotted on celebrities like Zendaya, Kendall Jenner, Jennifer Lopez, Bella Hadid and Chrissy Teigen — essentially, women who can bring overnight visibility to any up-and-coming label. And just as importantly (or perhaps even more so), Solace London's accrued an enviable list of stockists that includes Bergdorf Goodman, Galeries Lafayette, Harrods and Saks Fifth Avenue.

It's tempting to chalk it up to beginner's luck, but Solace London's early success is anything but that. Prior to starting the label, Holliday-Stevens and Taylor worked as a creative director/designer and brand director, respectively, for another label. The duo, who happen to be best friends, first met while working at a speciality boutique store over a decade ago, and according to Holliday-Stevens, they've found a middle ground that is really resonating with customers. We spoke with the duo about the brand's beginnings, what sets it apart from others, how celebrities affect sales and what's next for the up-and-coming label.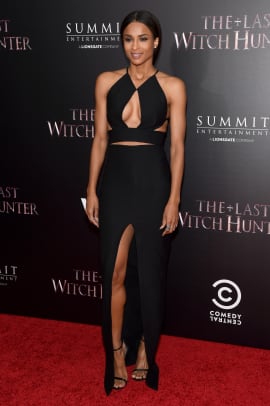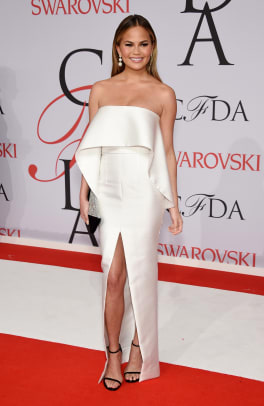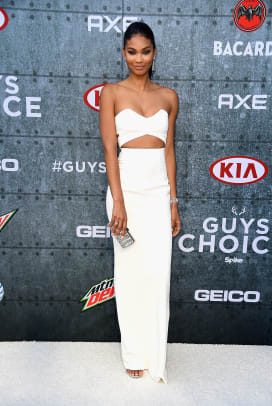 Tell us a little about your background in fashion.
Ryan Holliday-Stevens: We've worked together now for about 12 years... we met working for an independent specialty boutique store.
Laura Taylor: In the north of England.
RHS: We started collaborating together and designing things that we couldn't find anywhere else that were accessible. Things that were a little bit different, a little bit special.
LT: It was sort of pre-Internet shopping time. And there were lots of things that I wanted to wear and for whatever reason, whether it be finance or geography, I just couldn't get my hands on. So we started making clothing that eventually turned into a label. We were with [another] brand for about eight years, then left and started Solace London three years ago.
RHS: I think we learned a lot coming from a retail background. It makes your approach to being a designer very different because you have a lot of face-to-face contact with the customers buying the products. You spend a lot more time making sure that garments fit properly and that women feel comfortable. 
Why did you decide to call it Solace London?
RHS: It kind of just means a safe place. Having worked for the [previous] brand, it was time to do something we felt comfortable with. And we both were based in London at that time and our aesthetic is very much steeped in what goes on there.
A lot of brands use "modern" and "minimal" to describe their lines — what sets your label apart from others?
RHS: We're both big fans of fun, complicated design. So we let the silhouette speak for itself — we don't adorn things. It's not decoration for the sake of it; we like to create dynamic silhouettes that keep the actual garments really simple, really good quality, really wearable so that it conveys a feeling of luxury. I think our aesthetic is quite unusual for where we are within the market. There's not much else offering that aesthetic for the price point that we are.
Could you describe your process for designing a collection?
RHS: We start with research and analysis, so we look at what techniques in terms of the fabric that we want to work with. We look at the color palette and we quite often work with mills directly to make sure that we can get really unique fabrics that are quite technical. We spend a lot of time manipulating our fabrics [and] prefer to be really hands-on [because] it means that we can just push boundaries a little bit further.
Does one person design more than the other? Do you guys have different roles?
LT: When you're nurturing something that's developing you have to make sure that you're really hands-on so that everything falls into place. Ryan definitely has more of a technical understanding [of design], but I think we've worked so closely together over the past years that...
RHS: Our roles have really…
LT: Just merged.
RHS: Yeah. I think that's why we enjoy working together. We bring a slightly different [perspective] to it, but we also really enjoy collaborating. I would say that we're both businesspeople. It's about growing the brand and not just about designing anymore. When I look at some of these people that I know that are designing and they're doing it on their own, it's a lot of really big decisions to make on your own. When you have two people involved in it, you get ideas off of each other. 
How would you describe your customer?
LT: I think our clothing appeals to women in [their 20s], but it spans all the way up to late 40s. Maybe even 50s. She's definitely not afraid to take a risk.
RHS: She's confident. She understands how to wear dramatic pieces, but put them together in a way that's still timeless and chic.
What do you think your customer keeps coming back to you for again and again?
LT: I think just something unusual to wear for an event, whether it's a red carpet or a wedding dress. 
RHS: It's a hard one to answer... I definitely think just the product. They wear it and they feel amazing. They want to repeat that experience I guess. That's the feedback that we get whenever we meet the customer. 
A lot of celebrities have worn your pieces. How is that happening, given that you are a relatively new brand? 
RHS: To be honest, it's not something we've organized ourselves. We have press representation in London and in L.A, but stylists just like the collections. We're really fortunate that stylists picked up on what we're doing straightaway. We started working with Shopbop and Revolve as soon as we launched our brand; they were two of our first stockists. So I think we always had quite good visibility in America. And we've been lucky to work with stylists that dress celebrities like Kendall Jenner, Jennifer Lopez...
LT: Chrissy Teigen...

How important have celebrity placements been to your business?
RHS: It's a bit of a funny one. It's not something that we actively pursue, but it definitely helps in raising the profile of the label. When somebody in the public eye wears a product and you can see how that really drives sales, it's absolutely jaw-dropping.
LT: A style is sold out overnight.
Who would you love to see in your clothing?
LT: I think Ryan and I have quite different views on this. I [would] love to see Vanessa Traina, people like Julianne Moore. Ryan, you really like Tilda...
RHS: Tilda Swinton. I think Tilda Swinton in particular is extremely edgy in her appearance, but really pulls it off. I think she's a lot of what our core values are. It's really easy for a 20-year-old woman to [wear] something quite edgy and feel confident. I think it's a lot harder for someone who's a little bit older to find clothes that they can still take risks in, but still feel confident and look amazing.
You mentioned that Shopbop was one of your first stockists — how did you land such a big account so quickly? 
RHS: We've worked quite a lot with buyers in the past, so we had some prior contact. So we just reached out to them. We sent them the look book, we shot the first collection, we just flew out and met everybody. And instantly, they wanted to work with the brand, which we were thrilled about. It's since led on to now working with Bergdorf Goodman, Neiman Marcus, Saks and Intermix. 
When we launched the brand, we knew that we wanted to establish a presence in America. We think there's a really big gap in the market for you guys. The UK is a fashion forward market, but there are a lot of brands that are competitively priced or competing for the same customer, whereas in America, people seem to buy either really cheap brands or really expensive designer brands.
What are your short-term goals for Solace London?
RHS: We want to show at fashion week — we're just deciding where we're going to do it, whether it be in NY, London or Paris. It's a really tricky one because we feel like we have a natural affinity with all three of those locations. 
LT: And also, retail is definitely on the horizon. We want to open a flagship store in England and potentially in NY as well. 
This interview has been edited and condensed.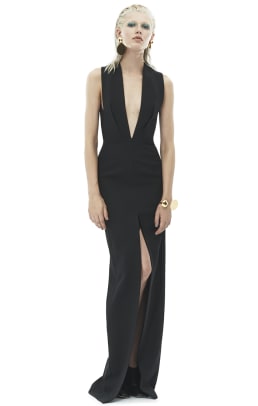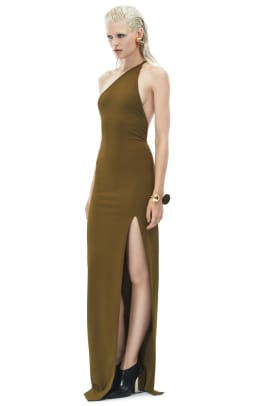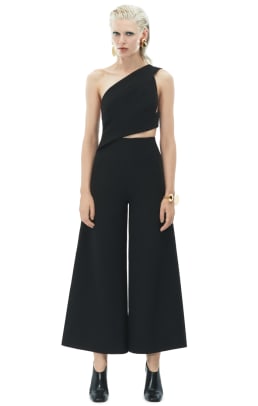 Homepage photo: Composite. From left to right: Jamie McCarthy/Getty Images; Dimitrios Kambouris/Getty Images; Michael Loccisano/Getty Images; Jamie McCarthy/Getty Images
Want the latest fashion industry news first? Sign up for our daily newsletter.