Chokers Were, in Fact, the New Flower Crowns at Coachella
Taylor Swift called it in an Instagram caption on Saturday, and she wasn't wrong.
Sure, we expected to see some chokers among the Yeezus merch and bandana scarves favored by Coachella showgoers this past weekend; but never did this writer anticipate that the neck accessory would reach the saturation level of flower crowns — so much so that they've become synonymous with the broader event itself. But it appears that Taylor Swift's newly bleached bob has gifted her with prophetic qualities that we imagine would be of interest to the trend forecasters over at WGSN.
On Saturday, Swift posted the above photo on Instagram of her merry band of fellow Coachella-goers, writing: "I feel like maybe chokers are the new flower crowns?" As the weekend continued (and as we followed the sartorial fodder on Instagram), we saw just how accurate Swift's predication was. It was not so long ago that the fresh floral accessories were as unavoidable among festival attendees as chokers are today. Adding a tinge of '90s flair to any outfit, the necklaces — whether a thin slice of fabric or heavier piece of hardware — seem to represent a broader festival fashion shift from overly Bohemian trends to something slightly edgier. And while chokers haven't yet entered "basic" territory, they now seem destined to go the way of the flower crown — which, you know, is a bummer for those of us who haven't yet jumped on the trend's bandwagon.
Scroll through the below Instagrams for a firsthand look at just how ubiquitous choker necklaces were during the first weekend of Coachella. Did we forget someone? I'm sure we did, because everyone was wearing one, both on- and off-stage.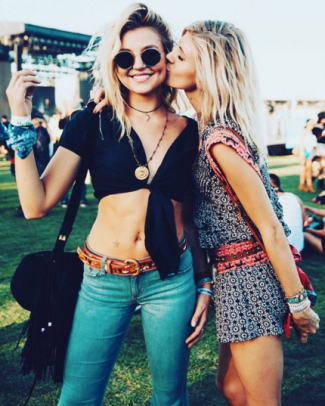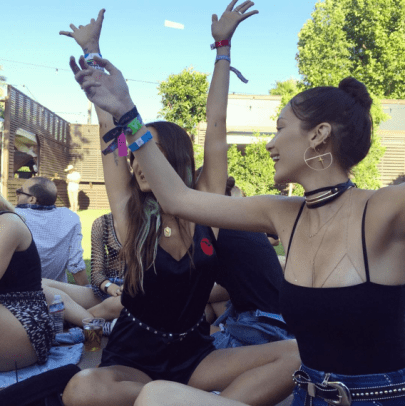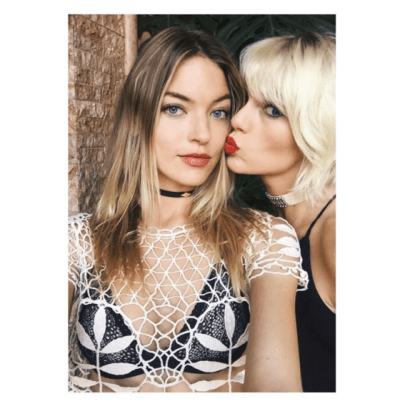 Homepage photo: Jonathan Leibson/Getty Images for Lodger Flms
Never miss the latest fashion industry news. Sign up for the Fashionista daily newsletter.