25 Weed-Related Things for the Fancy Fashion Girl Who Likes Pot
What, you *don't* own a $2,690 marijuana leaf ear jacket?
April 20 is upon us, which, to the average 11-year-old, means that we're more than halfway through the fourth month of the year. But to the more adult humans among us, today serves as an excuse for marijuana-loving people to consume a lot of pot, in whatever form they may favor. And hey, good news: Weed is A Thing now! Pot isn't as illicit as it once was, meaning that a whole slew of fancy designers and brands are embracing the familiar leaf in their products. Ever hankered for a stack of blotting sheets that double as rolling papers, or a $5,500 pavé pot leaf choker? Those things exist, as do $90 ombré pipes and a $12 tube of lip balm infused with cannabis.
To celebrate, we rounded up 25 wildly pricey weed-related goods — T-shirts, clutches, lotions, jewelry, pins, etc. — for the person we're calling the "fancy fashion girl who likes pot." But honestly, these things would surely appease just about any cannabis enthusiast, so long as they're rich. Happy 4/20, kids!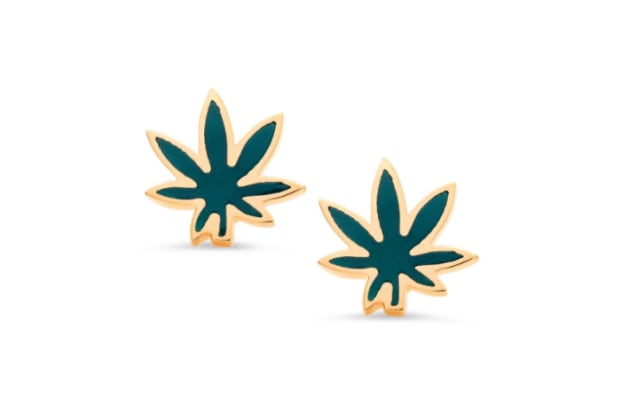 Never miss the latest fashion industry news. Sign up for the Fashionista daily newsletter.