For a Young Designer, It Pays to Work for Other People Before (and After) Launching a Brand
The 2016 CFDA Swarovski nominees spoke to Parsons students about how they're scaling their businesses.
Welcome to Career Week! While we always make career-focused content a priority on Fashionista, we thought spring would be a good time to give you an extra helping of tips and tricks on how to make it in the fashion industry.
When Laura Kim and Fernando Garcia launched their ready-to-wear womenswear brand Monse last year, they found that stylists, editors and buyers remembered them from their many years working at Oscar de la Renta. (Twelve and six years, respectively.) "These little things help along the way and they make the process a lot faster and easier," said Garcia on Wednesday at Parsons, where she was one of many designers to encourage students to get work experience before striking out on their own. The Monse duo joined fellow 2016 CFDA Swarovski nominees in womenswear, menswear and accessories for a panel discussion lead by Business of Fashion's Lauren Sherman, a former Fashionista editor.
Footwear designer Paul Andrew said he benefitted from relationships gained after working for Narciso Rodriguez, Calvin Klein and Donna Karan for well over a decade. The first person Andrew called when he launched his brand was Ron Frasch, then the president of Saks Fifth Avenue. "He picked it up at Saks without seeing a finished sample," he said, adding that Bergdorf Goodman and Barneys did the same.
Brandon Maxwell, who also launched his eponymous line in 2015, saved money for eight years while working as a stylist for celebrities such as Lady Gaga. "The end goal was always to have my own brand, but I had to pay for that," he said. "I spent so many years running around and being rejected and fired and getting coffee 18 hours a day... For me, it just helps. You realize how important really just the work is and how to stay fully focused on that when something great comes your way."
Alex, Matthew and Samantha Orley of Orley all worked in the industry in different roles before starting their brand in fall 2012. "I think a really important thing is if you have a job, leaving that job well," said Alex Orley. "We have great relationships with all of our former employers and those are the people who, when you're ready to start your business, will support you." 
When a student in the audience asked if the designers could be honest about how they funded their brands, Maxwell said that the business has been more more costly than he anticipated. "I started the business just really at a crazy time and had never truly honestly thought about selling clothes," he said. "It takes money to run a company." Maxwell thought the $300,000 he had saved before launching would last him three years, but he ran out before his first show. "If you start having employees and patterns are incredibly expensive and fabrics are incredibly expensive... The first season I had $120-a-yard fabrics." Despite never having taken any money from parents or family, Maxwell called his dad. "I [said], I don't have any money, I'm going to have to call somebody and sell my company that I don't even have yet'... Very quickly he started to put in the money but he also did not realize how much money it does take once you start to sell." Maxwell actually spends most of his time now, 23 days of the month, working as a stylist in order to fund his line. 
"I'm at that point now where, in the second season, we are selling more than I had imagined… and it costs money to do that," said Maxwell. "You ultimately have to ask yourself: Can your family continue to put in that money or do you need to seek out outside investment? What does that mean for you, how much are you willing to give up and how comfortable are you with that, creatively?" Seeking outside investment is very tricky, cautioned Sherman. "You have to be really careful when you take outside money if it's not, essentially, no strings attached or from your family," she said. "There are designers whose parents have mortgaged their house, it gets crazy." 
Maxwell said having enough money to keep growing is a problem for all designers. "That is a real conversation that everybody I'm sure here has had, and that you will have, and that nobody tells you about because it's just glamour and being in a magazine and having a celebrity wear your dress — which is fantastic — but that celebrity is not going to give you three million dollars when you need to put money up for something." And the budget needed to succeed at a global level is huge. "It's the difference between $5 million and $100 million dollars," he said. 
Meanwhile, Maxwell isn't the only one working overtime to keep his company funded. Kim and Garcia work for Carolina Herrera, while Andrew has several different projects going. "I think the consultancy thing — that's how I've kept my business afloat," he said. "I design shoes for Vera Wang, for DVF... I design shoes as the creative director for a contemporary brand. And all of that helps fund my own business, so if you find some freelance jobs that you can do on the side, that aren't going to take too much time from your own business, that's the way to go." Andrew said he's also designing runway collection shoes for 14 ready-to-wear designers this upcoming season. 
Another approach is to start very small. "Do what you can at the scale that you can," said Matthew Orley. "We started and we had five sweaters...we had one store that we were friends with buy it and I guess at that scale of our business, we were profitable." Aurora James of Brother Vellies also started small. "We didn't have any wholesale accounts for the first year," she said. James focused on direct-to-consumer sales instead, buoyed by initial press coverage from The New York Times.
Almost all the CFDA Swarovski nominees have been a part of the CFDA/Vogue Fashion Fund or the CFDA Fashion Incubator, and they agreed that the benefit is much more than exposure. "I can't state highly enough just how many programs there are that the CFDA offers for students who are coming out and looking to either find a job or start their own thing," said Matthew Orley, whose brand was a part of both programs. "They really provide such a strong foundation for anyone and I think we are a really an example of that, we've been beneficiaries of that." Rio Uribe of Gypsy Sport said the Fashion Fund made him think differently about the brand's social media presence, and the challenges helped his company mature. 
Andrew said the $300,000 he won from the 2015 Fashion Fund, which he used to launch a men's line, was just as valuable as the advice. "I could really email anyone at that point and they would answer me back, from tanneries and factories to editors," he said. "But I think that the mentorship [with Tory Burch] that came along with it, for me, was one of the best things." Burch and her team helped Andrew set up a production office in Italy and are currently helping him launch e-commerce. 
But even with expert advice and multiple sources of income, the designers agreed that the current market is a very challenging one for fashion and the most important thing to do is remain true to your vision. "If you start your own business, every single day somebody tells you what they think you should do — it drives me insane," said Maxwell. "If you don't have a point of view or your point of view is so specific that it is a six-month trend, then I think you're going to struggle and I think that exists in the menswear market, I think it exists in the womenswear market and I think it exists everywhere," said Matthew Orley. "Just make sure that whatever you're making is true to who you are and reflective of your ideas, as purely as you can be." 
As they spoke, images of the one-of-a-kind crystal pennants each brand designed for Swarovski in celebration of their nomination were projected on the auditorium's screen. See them all in the gallery below.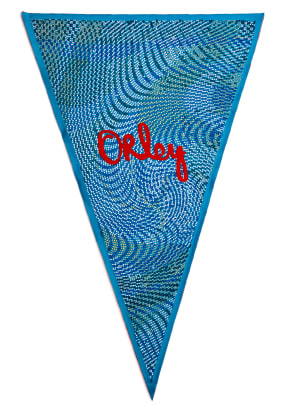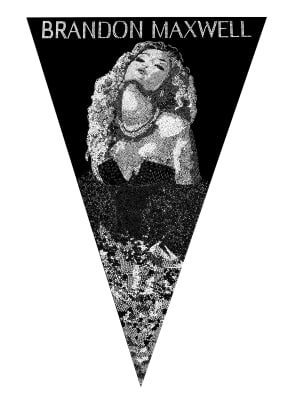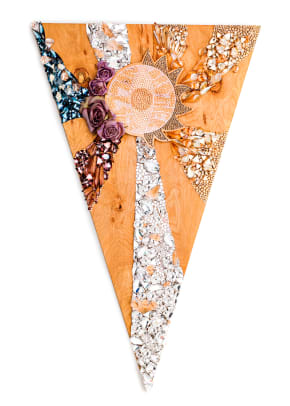 Stay current on the latest trends, news and people shaping the fashion industry. Sign up for our daily newsletter.