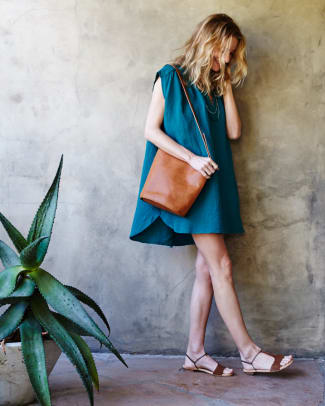 Position: Junior Copywriter
Job Location: New York, NY
Department: Marketing/Editorial
LOFT is seeking a junior copywriter to create vibrant, on-brand copy for site, email and direct mail channels. This full-time freelance position is essential to the Brand Marketing team and on the front lines of customer-facing communications for LOFT.
Responsibilities include:
Assist with crafting promotional email and site copy that drives open rates, engagement and conversion
Build customer loyalty and maintain LOFT's distinctive brand voice through daily email communications, credit card marketing and triggered email campaigns
Work closely with creative teams to concept promotional handles and innovative sale ideas
Stay up-to-date with the ever-changing promotional cadence, marketing initiatives and business needs
Qualifications:
1–3 years professional experience in copywriting and/or digital marketing
Excellent writing, editing, grammar and communications skills, as well as the ability to craft copy that's consistent, engaging and always on-brand
The ability to think creatively, translate ideas into copy, juggle multiple assignments at once and remain flexible in a fast-paced environment
Excitement for brainstorming, conceptualizing and executing innovating ideas and copy
Deadline focused, detail oriented and capable of learning new skills quickly
Brand-focused copywriting and fashion experience a plus
To apply, please send resumes and 3 relevant writing samples to mary_avant@anninc.com.
About LOFT:

With more than 540 stores, a robust ecommerce business and a reputation as one of the leading women's retailers, LOFT is known for its feminine clothing, optimistic attitude and refreshingly funny approach to brand marketing. Through innovative marketing campaigns like the Summer Outdoor Movie Series and partnerships with comediennes such as Busy Philipps and Whitney Cummings, LOFT has created a fresh identity and captured the attention of a new generation of shoppers.