This $300 Gown Is the Most Purchased Prom Dress on the Internet Right Now
E-commerce site Lyst crunched some numbers and confirmed that, yes, girls are dropping a lot of cash on prom.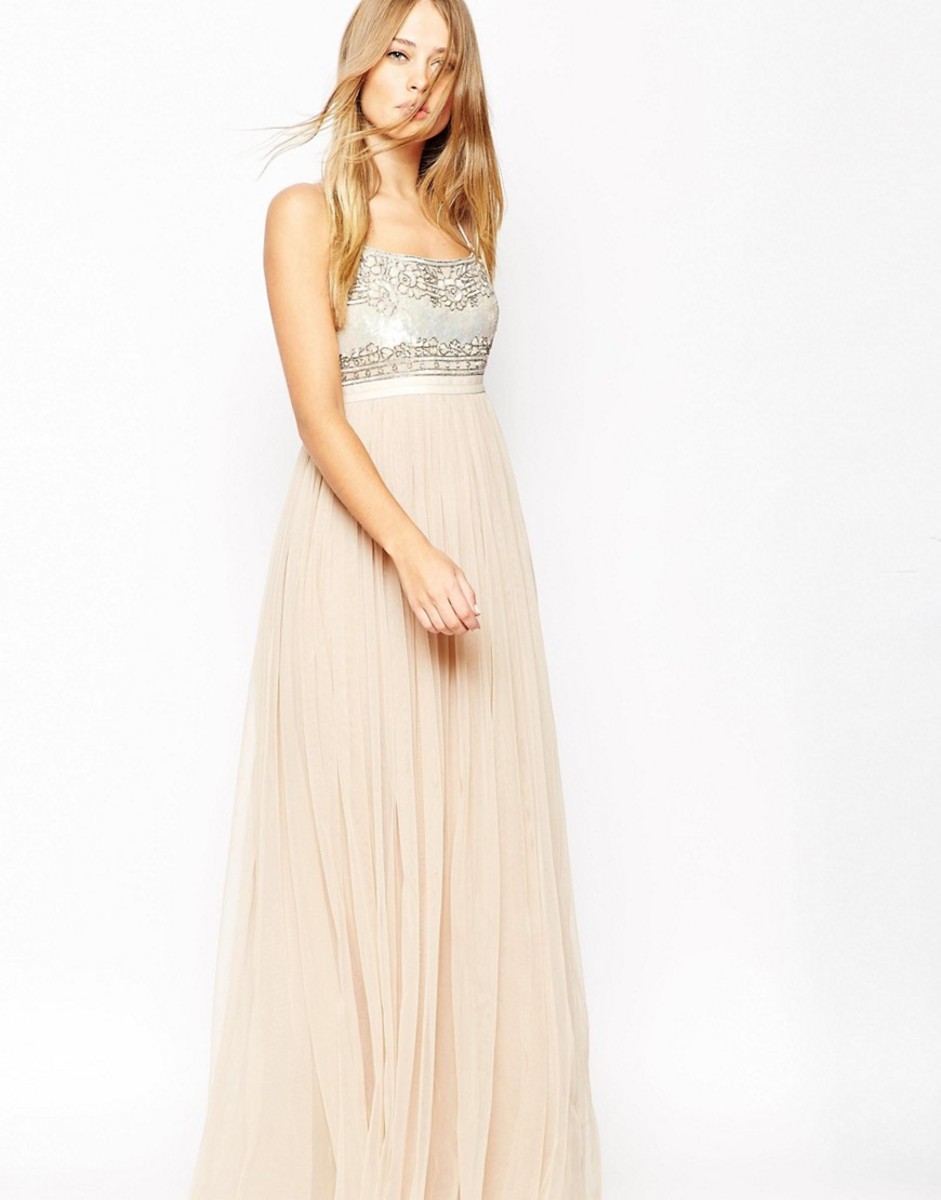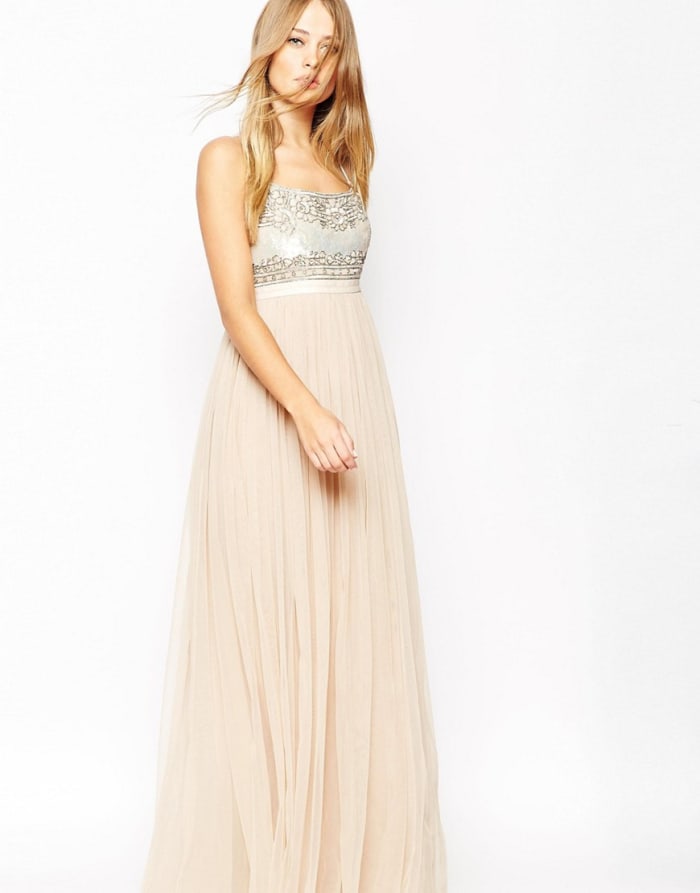 Lyst, the same e-commerce site that led us to believe that it had kidnapped a DHL driver in the name of Vetements T-shirts, has released some interesting data surrounding prom and the shopping frenzy that comes along with it. 
According to findings put together by Lyst's business intelligence team and provided to Fashionista, the most-purchased item on the platform — bought for the purposes of prom, specifically — has been Needle & Thread's dusty pink tulle gown, pictured above. With a sequined bodice, grosgrain empire waist and backless silhouette, the popular garment costs $300 and is currently available in U.S. sizes 4, 8 and 10. To put this in language we non-teens will understand: If there's a dress you're most likely to see repeats of when creeping your little cousin's prom pictures this month, it's this one right here. 
But, like us, teens have a tendency to window-shop — meaning, they like to browse styles that aren't exactly attainable. Whereas the aforementioned Needle & Thread dress has been Lyst's most-purchased, this $1,395 Notte by Marchesa gown, shown below, is its most-displayed. It's probably not a coincidence, then, that it looks quite similar to the Needle & Thread look in question — same rosy color, same floor-sweeping hem and nearly the same embroidered detailing. But at $1,095 steeper, the Needle & Thread option provides a happy compromise.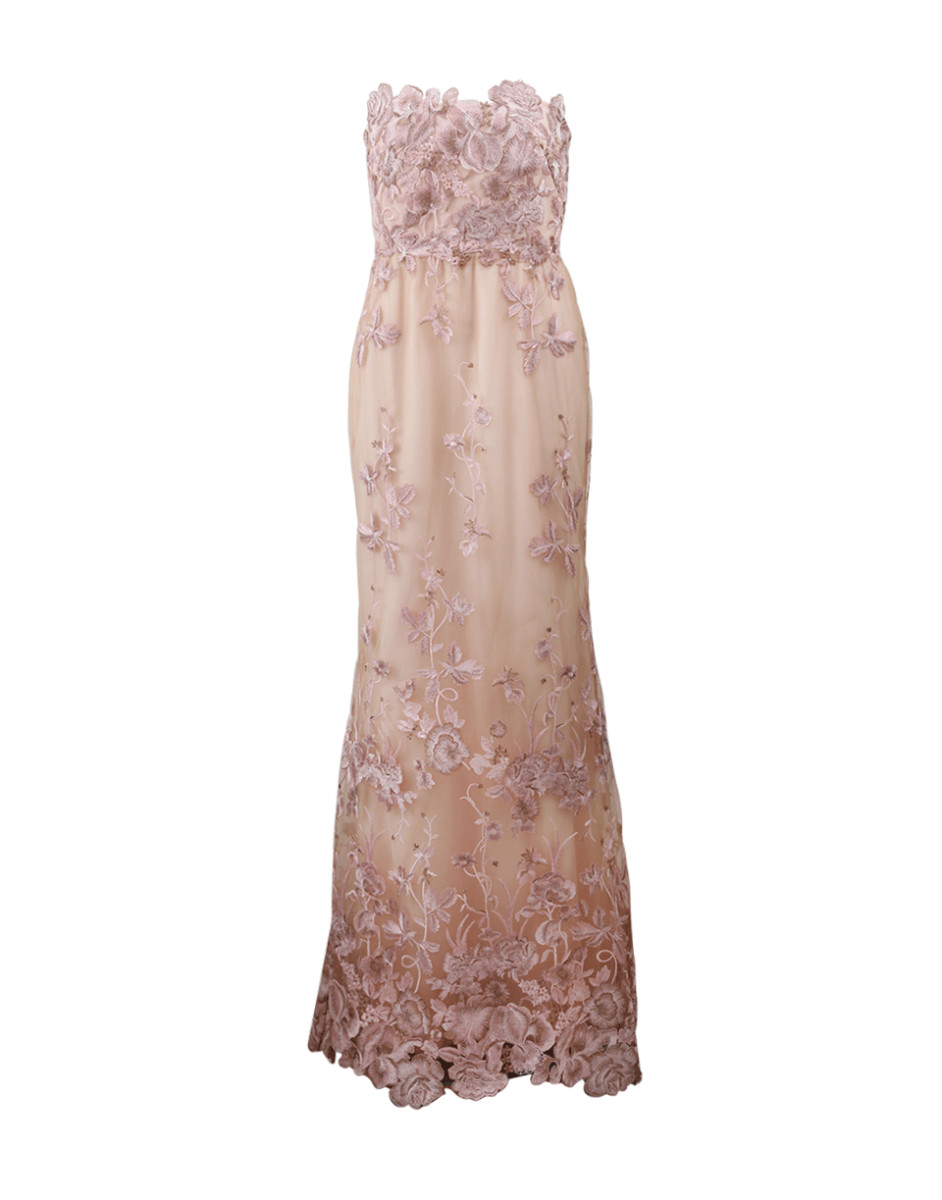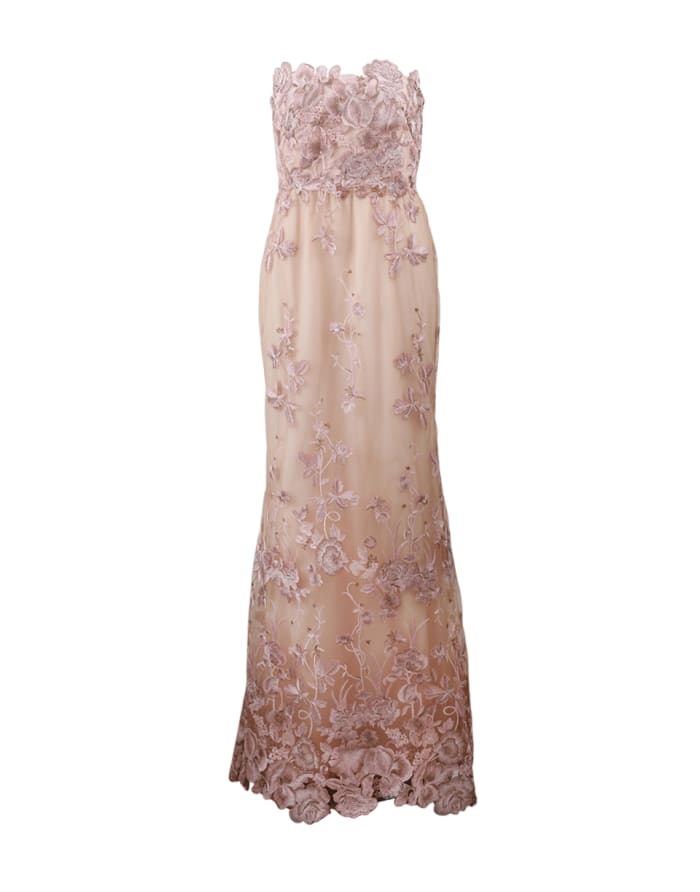 Other takeaways from Lyst's prom research? Marchesa, Halston and David Meister round out the site's most-viewed brands for prom, while the most popular styles center around full-length, embellished dresses in black, blush and gold. But what's most intriguing here is the money stuff: Girls are reportedly spending an average of $720 (!) on their prom dresses in the U.S., and that's just on the gown alone. Imagine what that adds up to when considering the shoes, bags, jewelry, accessories and, if you're us, selfie sticks bought specifically for the occasion; in many cases, that could ring up to be well north of $1,000 for the entire look. 
All this confirms that a) the business of prom is, indeed, a certifiable and growing one, and b) my future daughter is getting my dry-cleaned hand-me-downs, thank you very much.
Never miss the latest fashion industry news. Sign up for the Fashionista daily newsletter.