Nike and Olivier Rousteing Collaborate on Football Collection
And by football, we mean soccer.
Almost exactly a year ago, Balmain creative director Olivier Rousteing announced at the Billboard Music Awards that the French house had partnered with H&M — what would go on to be one of the fast fashion retailer's most anticipated designer capsule collections. Flash forward to Monday and Rousteing has announced another exciting collaboration. Following the footsteps of Riccardo Tisci, Kim Jones and Jun Takahashi, Rousteing has paired up with Nike to turn his love of soccer — er, we mean football — into a NikeLab collection of black and gold footwear and apparel on sale June 2. It comes just in time for the European championships. 
"Olivier was obsessed with the complete look, making sure each piece worked together — not just within the men's and women's collections, but also between the two," said Jarrett Reynolds, NikeLab Senior Apparel Design Director, in a statement. "At every design review, he'd ask, 'Would a football player really wear that?' That question helped keep the collection rooted in sport." 
A standout piece is Rousteing's take on the N98 Jacket, which features the gold hardware seen throughout the collection, an embroidered Nike logo and is long and form-fitting enough in the women's version to be worn as a minidress. If the Kardashian-Jenners weren't already committed to Adidas and Puma, it would be a perfect piece for them — as much of Rousteing's are. In a video explaining his design process, the designer turned his attention to French footballers Blaise Matuidi and Laure Boulleau.
"What I love about this collection is that we are integrating the iconic style of football into sport style," said Rousteing in a statement. See the complete collection in the gallery below.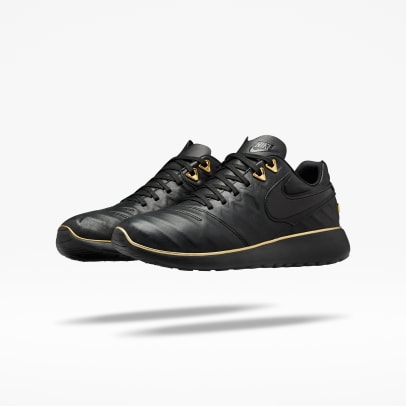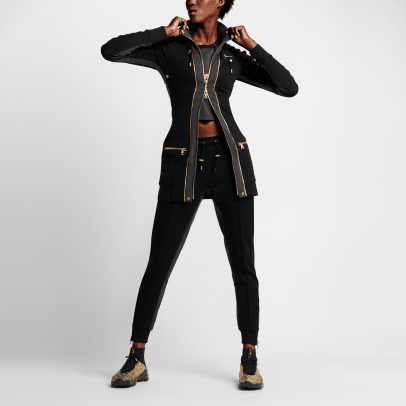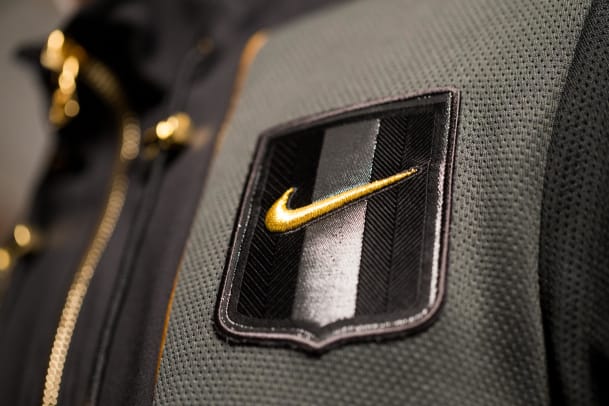 Stay current on the latest trends, news and people shaping the fashion industry. Sign up for our daily newsletter.