Oscar de la Renta's Sydney Fashion Show Was Missing Something
For one, Peter Copping wasn't in attendance.
Amidst all the swim and activewear that dominated the final days of Mercedes-Benz Fashion Week: Australia, American label Oscar de la Renta, which showed a special "summer" collection here Friday, felt like a shock to the system. Known for its ornate eveningwear and elegant day clothes for ladies who lunch, the brand certainly isn't among the first designers that come to mind when one thinks of Sydney. Still, IMG and partners asked the brand to show — and how does one turn down an invite to come to Australia?
"We were so grateful," Eliza Bolen, Vice President of Oscar de la Renta, told Fashionista. "[MBFW:A organizers] asked us to come and we were delighted to be here and tell our story here. This is the gateway to this region — we have great partners here, great business here, and we're always looking for new ones."
But fans of the brand hoping to get face time with Creative Director Peter Copping would be disappointed, as the designer stayed back in New York to present his resort collection — and so, it would seem, did the design sensibilities we'd come to expect from his runway collections for the house. This capsule felt a bit like a best-of collection put together by an atelier team absent any real direction. Everything, from the color palette to the fabric choice, felt like decisions made by someone trying to create facsimiles of Oscar de la Renta.
We expected a little more from an established brand which traveled so far to show on the MBFW:A runway, and in line with Bolen's comments, the brand's goals were likely very commercial. The collection was undoubtedly full of Oscar classics, and anyone coveting the line is in luck: The whole capsule will be available for purchase very soon. Meanwhile, those looking for more exciting, directional fare had plenty to choose from on the runways of homegrown designers earlier in the week.
Disclosure: IMG provided my travel and accommodations to cover Mercedes-Benz Fashion Week Australia.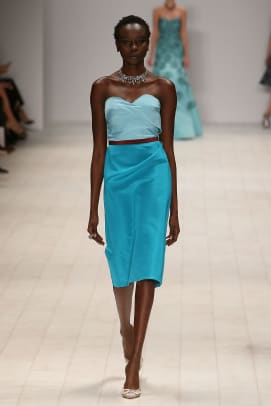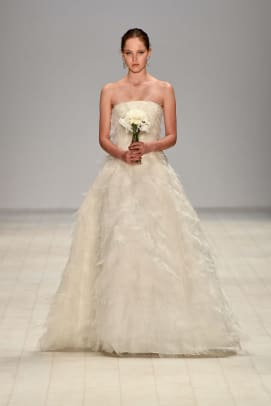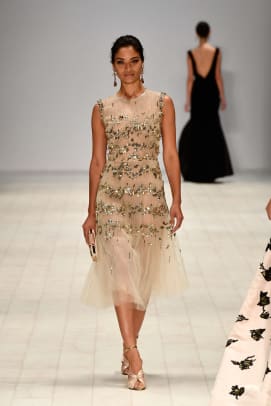 Sign up for our daily newsletter and get the latest industry news in your inbox every day.