Leather Jacket Brand The Mighty Company Is an Art-Meets-Fashion Label to Watch
With a direct-to-consumer ethos and an art background, Jessie Willner wants to make your new go-to leather jacket.
Is there any garment more quintessentially cool than the leather jacket? From Paris to Los Angeles, nothing will exude that certain je ne sais quoi faster than a beat-up moto.
That immortal quality explains why artist Jessie Willner decided to launch her own line of leather jackets. "I didn't want to make something that was disposable or passing, I wanted to make something you can keep forever and endlessly wear," she tells Fashionista over the phone from her L.A. base. "You can wear the same one a million times and no one notices. It's the last part of an outfit that can completely make it."
Dubbed "The Mighty Company," Willner's line launches on Thursday with the increasingly-popular direct-to-consumer formula. But the story of The Mighty Company goes beyond another niche fashion line: From her grandmother who was a fashion designer-turned-painter-turned-sculptor, to her model-turned-photographer mom, Willner has been living and breathing the art world since she was born. Before this, the 24-year-old was working in visual art and design — even the name comes from Willner's art background.
"I got together a bunch of people and constructed these crazy, empowering messages that we displayed all throughout our city, and it was filmed and documented," she says. "It was a connotation that came from that — 'these mighty kids just going off doing what they will, trying to make a difference!' — and it kind of stuck with me. I wanted to create a mighty company!"
Tired of creating art projects that were ephemeral, Willner wanted to create something that was tangible, and thus, a fashion career was born. "I felt it was the only field I hadn't endeavored into, so I wanted to make a line that was something you could keep and that was accessible," she explains.
Accessibility is the driving force behind The Mighty Company. Willner sources her leathers from all over the world, estimating they come from about 10 different countries. Her bright fabrics come from Malhia Kent, a manufacturer that frequently works with Chanel, and all the hardware is custom. These are all details that add up quickly, but Willner wasn't happy with passing along those costs to the customer. 
"I realized that the entire field of luxury was lacking something that I was very used to and that was inherent to the lifestyle I was accustomed to as an artist, which was transparency," she says. "There's definitely a rise of that in fashion, but with the materials I was dealing with, it's not a very common thing, so it just ended up being an impossible price point."
Willner looked around and saw the Everlanes and the Warby Parkers of the world, and felt that direct-to-consumer — plus limited partnerships with select retailers — was the way to go. As a result, her leather jackets clock in between $695 and $995. "I feel like every company has a choice in its pricing, and can kind of pick a version or pick a customer," she says. "As a 24-year-old girl, I wanted to pick a customer who was my peer, and figure out a way to give her an honest price."
And don't expect to find your average black leather moto in her collections: Willner's art background shines through in pieces that feature contrast fringe detailing and bright, graphic fabrics. "I feel like in art, you want to be ironic and surprise people, and you just want to create this impact — that's definitely what I felt going into designing this line," she says.
Though the line has only just launched, Willner has grand plans for it, including collaborations with artists on limited runs of jackets, and eventually turning The Mighty Company into a community where other creative-minded types can interact and share ideas. But since she's been running the launch on her own — from designing and editing the website to organizing and producing lookbooks — a little bit of rest might be on the agenda first. 
"I think that I'm a little bit of a one-woman show with a startup fashion company, so it's exactly typical of what you would think it's like," she says with a laugh. "I don't really feel like I've slept for the last six months."
 See The Mighty Company's full launch line below.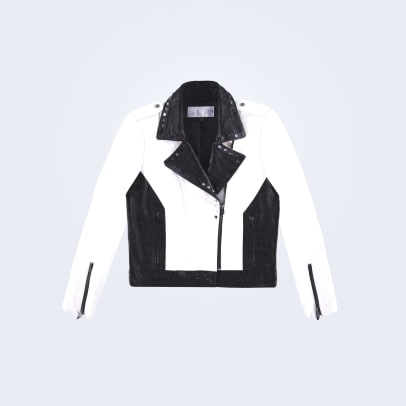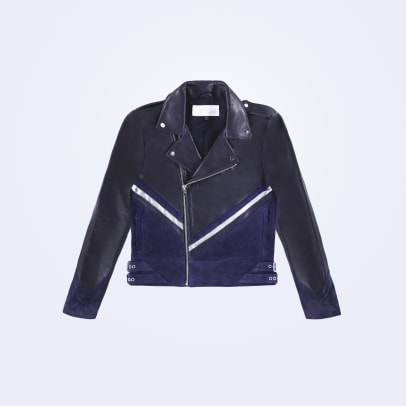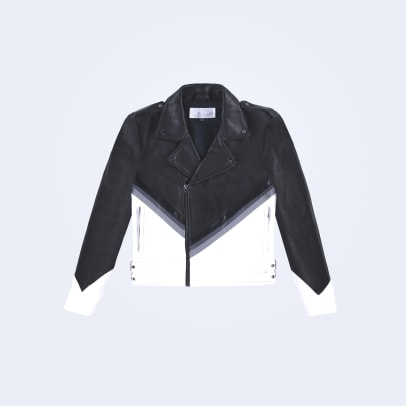 Sign up for our daily newsletter and get the latest industry news in your inbox every day.