A New FIT Exhibit Shows How Uniforms Have Influenced Fashion Since the 1800s
"Uniformity" is on view at the Museum at FIT through November 19.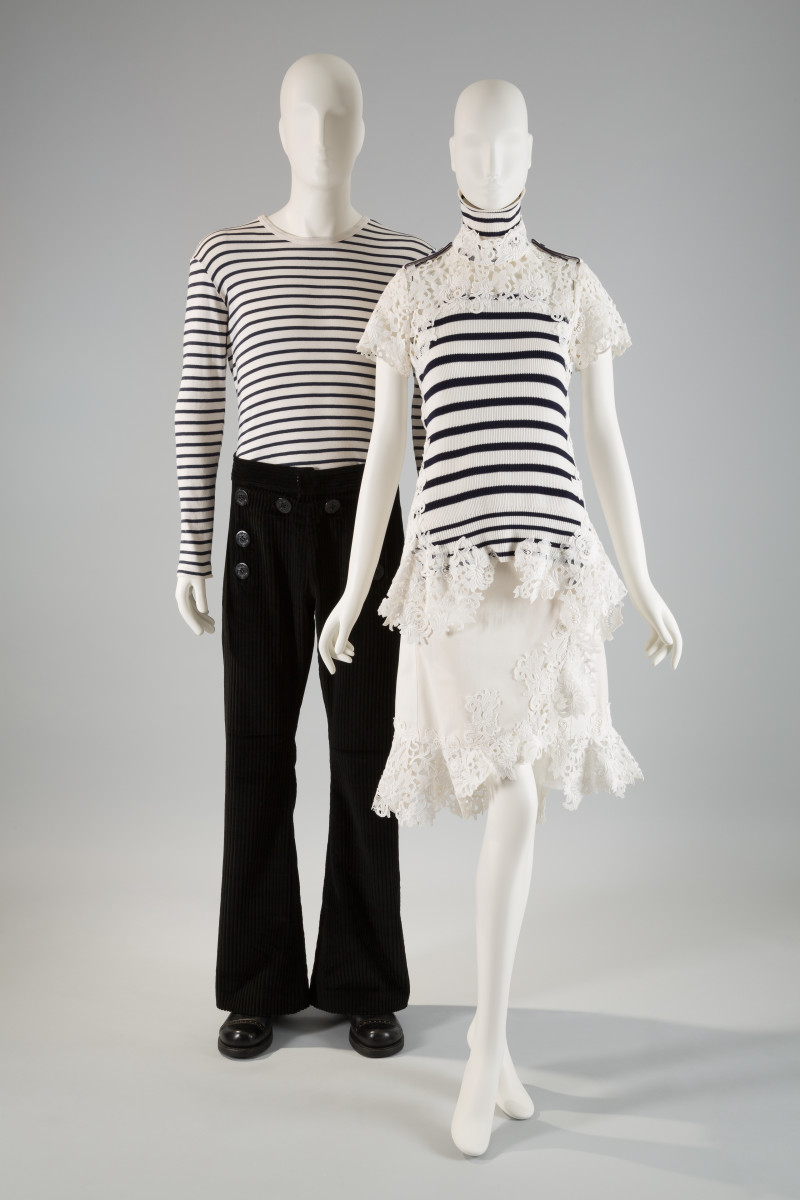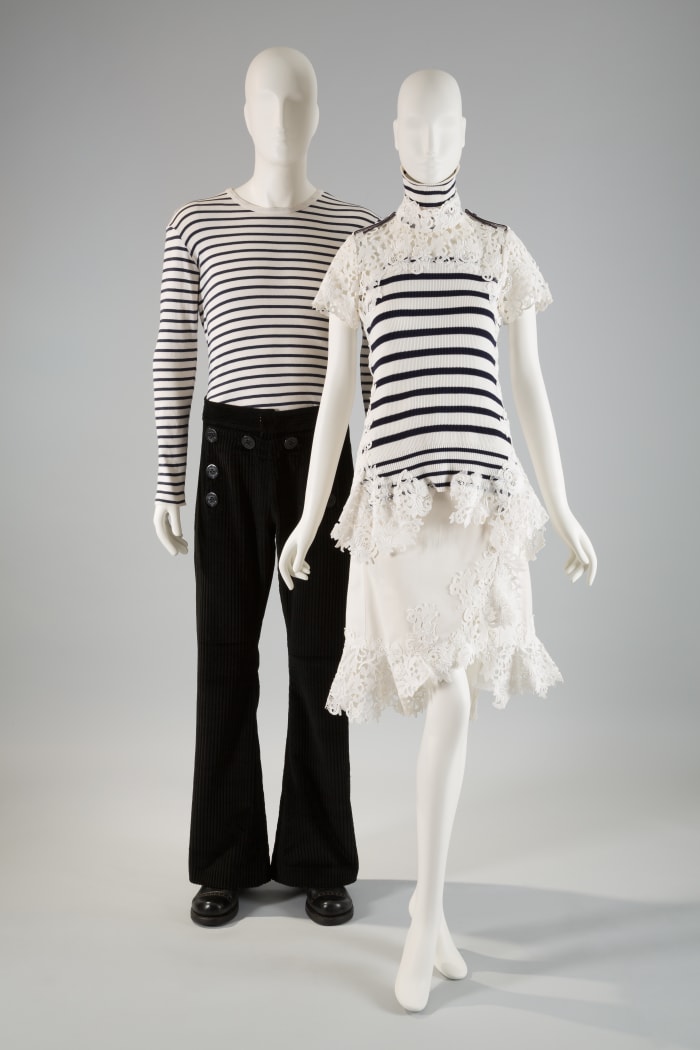 In 1858, the striped white and dark blue horizontal Breton shirt became standard for the French Navy in order to better spot sailors when they fell overboard, but it wasn't until Jean Paul Gaultier incorporated it into his designs and marketing in the '90s that it became a global wardrobe staple. In 1913, the "Union All" jumpsuit was released and quickly became the most common uniform for mechanics, laborers and, thanks to designers such as Elio Fiorucci, has since gotten the high-fashion treatment on the runway for less practical purposes. And in the mid-19th century, "blazer red" jackets worn by the rowing team at Cambridge University made the jump from athletic wear to daily attire — and turned the word "blazer" from adjective to noun. 
These are just three examples of ways that military, athletic, school and professional uniforms have impacted fashion over the past two centuries. In a new exhibit at The Museum at the Fashion Institute of Technology entitled "Uniformity," mass-produced apparel from as early as 1895 is shown alongside designs from Chanel, Yves Saint Laurent, Thom Browne, Ralph Lauren, Comme des Garçons, Sacai and many more pieces inspired by the silhouettes, embellishments and patterns of utilitarian ensembles."We as a museum are looking at the social impact of fashion [and] the cultural impact of fashion, so uniforms are a very natural link between clothing and our society," says assistant curator Emma McClendon, who organized the exhibit. Most of the pieces on display were already part of FIT's costume collection; some pieces, including a U.S. Marine Corps poncho and helmet cover from circa 1948, are on view for the first time.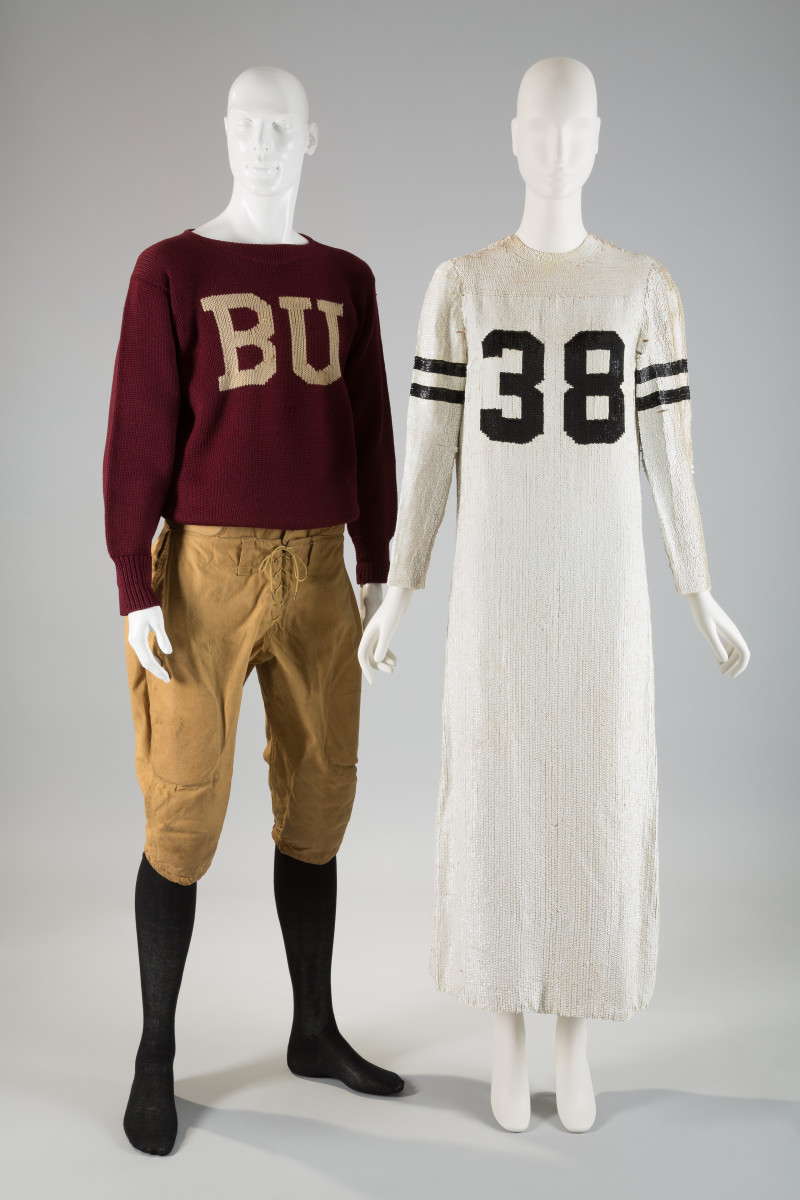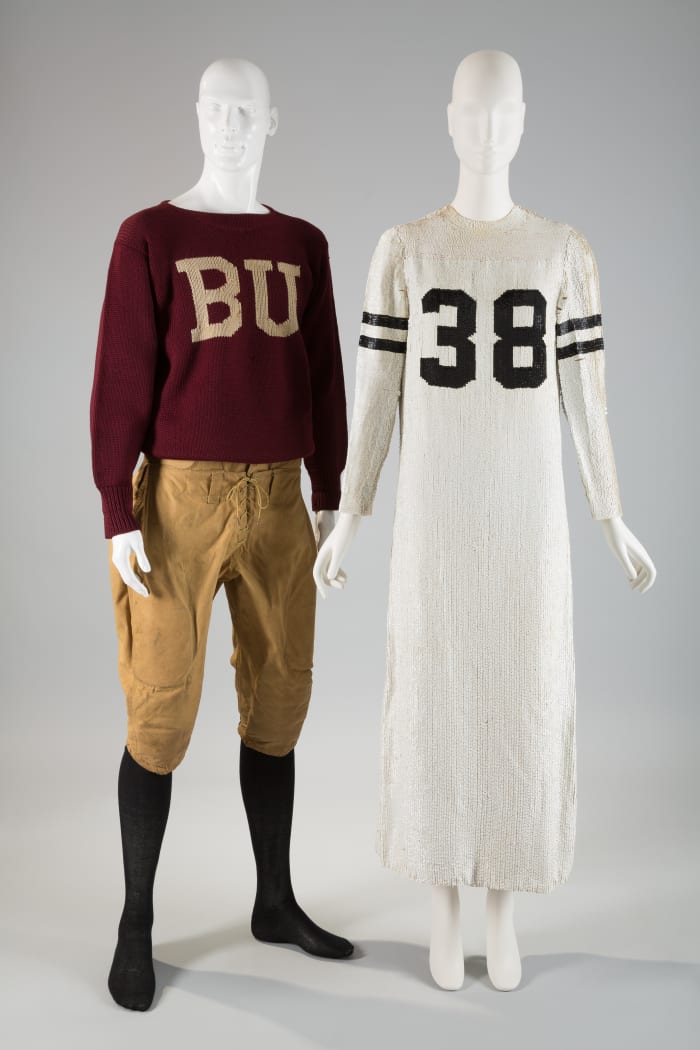 While audiences may already have a vague understanding that their trench coats and peacoats have military origins, "Uniformity" charts the influence directly. For example, a fall 2013 Ralph Lauren pantsuit is displayed next to a nearly identical King's Royal Rifle Corps jacket from around 1900. A 1960 dark navy Chanel skirt suit is paired with a 1942 women's volunteer uniform specially created by designer Mainbocher for the U.S. Navy. And though that kind of influence isn't always as consistent throughout the exhibit (for example, the runway piece predates the real-world inspiration), there are connections to be made even between categories. Stan Herman's 1975 TWA flight attendant uniforms recall the cut and pockets of a World War I service uniform, and 1920s women's uniforms from Marymount College feature sailor suit neckties and collars. 
A survey of uniforms is particularly timely not only because of the wealth of designer pieces that illustrate the influence, but also as a way of understanding fashion's current fascination with Vetement's high-end take on DHL's logo shirt. "It's almost coming full circle," says McClendon of the trend. "Fashion companies picked up on branding of companies and uniforms and sports teams in the '90s, and started doing it themselves... Now it's a fashion company just taking the original branded uniform T [shirt] and just not changing it." While "Uniformity" focuses on silhouettes more than logos, it nonetheless puts the Vetements DHL craze into context: the most systematized modes of dressing are still ripe with fashion inspiration. 
See more images of the exhibit and ensembles of "Uniformity," on view at The Museum of FIT through November 19, in the gallery below.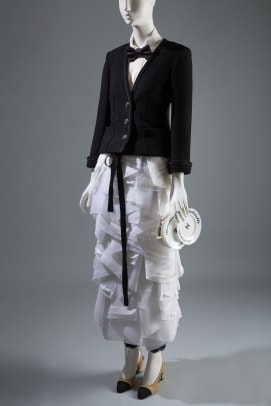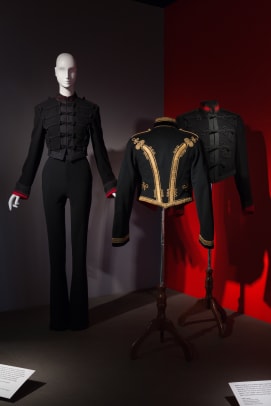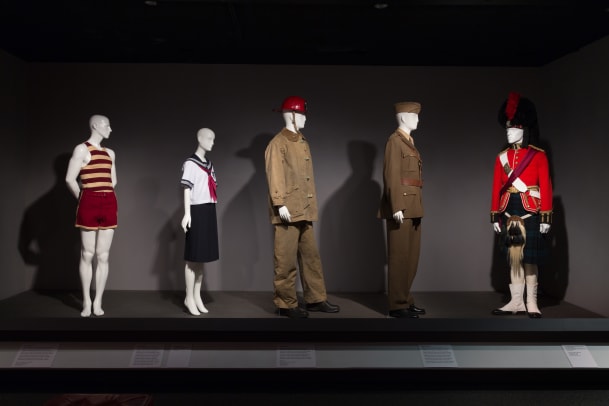 Stay current on the latest trends, news and people shaping the fashion industry. Sign up for our daily newsletter.