[Updated] Iris Apfel Emojis Are Happening
She thinks they're silly, but "if it makes the kids happy."
Update 8/3: The emojis, stickers and GIFs are here! Browse them below and download them now on the Apple App store or Google Play.
Ninety-four year old Iris Apfel is probably the hardest working and most in-demand fashion influencer that doesn't have an Instagram or Snapchat account (nor has she ever technically worked in fashion). But campaigns for Alexis Bittar, Elizabeth Arden, and Kate Spade, a wearable tech collaboration and an exhibit at Le Bon Marche in Paris are just a few of her recent projects, on top of that Albert Maysles documentary about her life that came out last year and her ongoing jewelry line for Home Shopping Network.
It was former HSN Fashion Director Lauren Wilner who led Apfel to her latest project: a collaboration with Macy's-owned INC International Concepts on a mod-inspired collection of "must-have pieces" launching in September. (Wilner is now a VP at Macy's.) And to build a little extra buzz for the collection, a keyboard of Iris Apfel emojis will be launching this fall alongside a campaign. Yes, Iris Apfel emojis.
We sat down with Apfel after a long day of lookbook shooting back in May, and the nonagenarian was honest about the incongruity of this tech-y partnership (not that we're complaining). "Everyone [who interviews me] asks about the emojis; and I didn't even know what an emoji was," she said. "For me it's rather silly, but it's generational, so if it makes the kids happy, then...." Asked if she likes how they turned out, she offered, "It's not the most awful thing," noting that using emojis with her face on them is at least better than using heroin.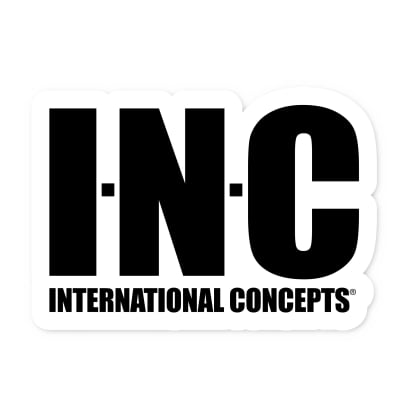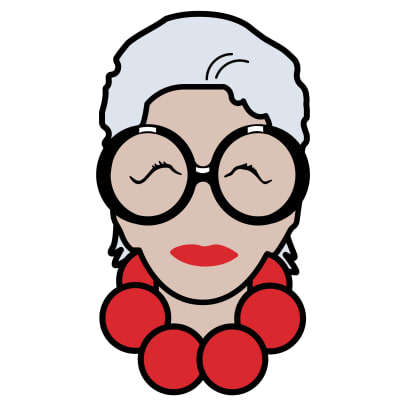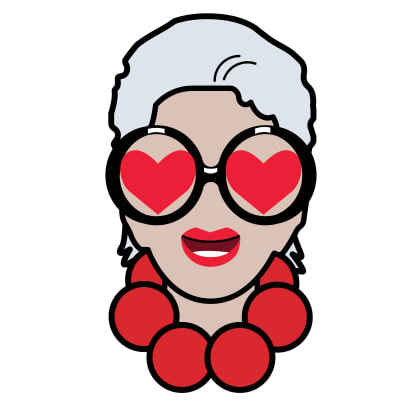 As for the "Iris Meets INC" collection, Apfel says she acted as more of a curator than a designer, but when it came to the jewelry she had more of a hand: "I didn't like the jewelry [they'd designed] at all and I made suggestions," she said. "I was much more involved in the design of the jewelry than with anything else." A selection of the bracelets Apfel worked on were on the table as we chatted. She suggested styling them "all at once," and asked if there was ever a maximum amount, she said, "As many as I can possibly get on. More is more and less is a bore, remember that." That seems to be her philosophy when it comes to collaborations as well, though she says she doesn't ever seek them out; rather, they just "present themselves."
"I never even had a simple business plan, things just happen," she said. "And I never thought I'd be in fashion; it was not my life's work, but I fell into it and I love it." Clearly it loves her back (though sadly not enough for a CFDA fashion icon award.)
This post was updated to include imagery of the emojis.
 Want the latest fashion industry news first? Sign up for our daily newsletter.