Abercrombie & Fitch's Rebrand Continues With First Campaign From New Creative Director
It will make you forget your nostalgia for peak A&F for a moment.
We've been optimistically following Abercrombie & Fitch's comeback story since spring 2015, when the company laid out plans for a major rebranding that involved revamping the product and store merchandising for an older customer and getting rid of dark lighting, heavy scents, shirtless models and the brands infamous sexualized marketing. It proceeded to make some some unexpected hires for key positions in the past year, including a menswear designer from Club Monaco and a womenswear designer from Karl Lagerfeld, that bode well for implementing a fresh change. Finally in the last fiscal quarter of 2015, Abercrombie saw revenue growth for the first time since 2012. It didn't hold in the first quarter of 2016, however, when comparable sales decreased by 4 percent overall and 8 percent at Abercrombie & Fitch, the brand. Hollister faired better, where sales were flat. 
It takes a long time for a rebranding to resonate with consumers, especially since the brand appears to treading carefully with finding the right new additions to the team. In April, Abercrombie & Fitch announced that it had poached a new creative director of marketing, Ashley Sargent Price, from J.Crew to replace Katia Kuethe, a former creative director at Lucky, who was hired to the position in June but departed by the end of the year. 
On Wednesday, A&F released the first campaign produced under Sargent Price's leadership, and the results are not what you would expect to see from the brand: playful, simple and featuring a diverse cast of models. Sargent Price's J.Crew background is evident here. To be fair, A&F's campaigns in 2015 already started going in this direction, especially the fall one starring model Neelam Gill. But the denim campaign, photographed by Matt Jones, is even cleaner and takes more risks with the styling (by Deborah Watson): a jacket is worn as a head wrap and backwards around the chest. Those of you nostalgic for peak aughts A&F may want to look again. 
See the Abercrombie & Fitch "The Blues" denim campaign in the gallery below.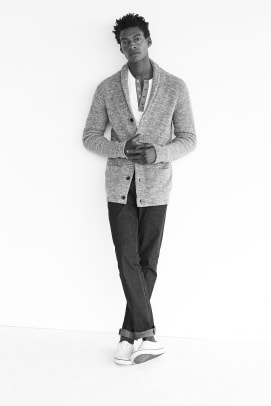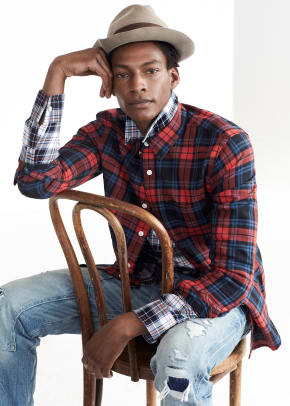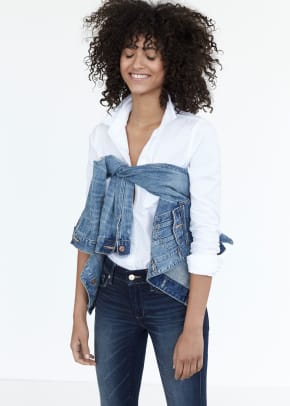 Sign up for our daily newsletter and get the latest industry news in your inbox every day.