The Happiest Anna Wintour Can Be Found at Wimbledon
The "Vogue" editor loves tennis and she shows it.
While Taylor Swift was throwing a Fourth of July weekend extravaganza with a Solid & Striped dress code in Rhode Island, Anna Wintour arrived in London wearing her best Chanel, Manolo Blahniks, signature shades and Georgian necklaces. You see, the Vogue editor doesn't have time for the beach, outdoor parties and fireworks. She has something far better to celebrate and that's the Wimbledon Championship. She arrived on day seven of the tournament, just in time to see her bestie Roger Federer defeat Steve Johnson in the fourth round of the Gentleman's Singles. 
Though Wintour wasn't around to hang out with Kate Middleton Thursday, she did take the time to chat with David Beckham, Bradley Cooper and Irina Shayk throughout the week — and we trust she'll be back at Centre Court on Friday to see her beloved Federer play in the men's semi-finals. (Do you think they have plans to go to Balthazar before the U.S. Open next month?)
Wintour's love for tennis runs deep. Hell, Karl Lagerfeld even built a tennis court on his Biarritz property just to convince her to visit the French coast. According to Wintour, tennis makes her feel at home, so of course you'll witness her in the best mood at the All England Lawn Tennis Club.
Click through the gallery below to see Wintour living her best life.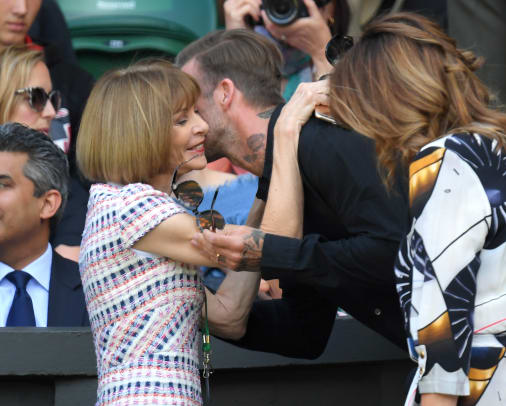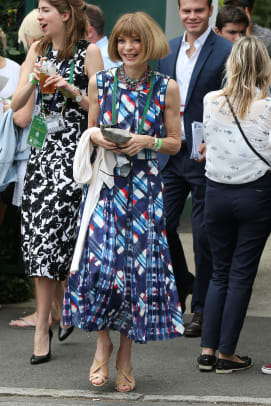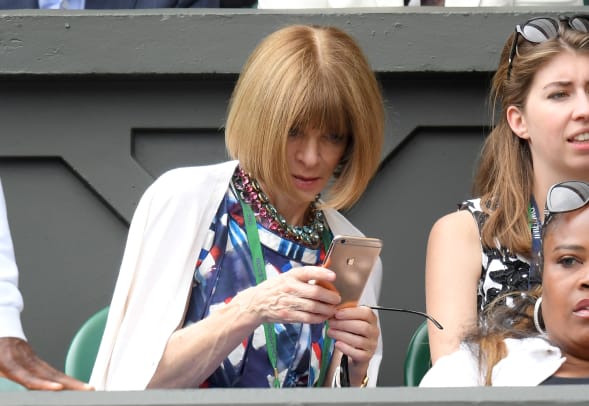 Want more Fashionista? Sign up for our daily newsletter and get us directly in your inbox.