'Elle UK' Unveils Makeover with Zayn Malik, Hari Nef, Kristen Stewart and Amandla Stenberg Covers
Rebel, rebel.
The biggest trend in print right now is the makeover, with Elle, Vogue and Marie Claire all unveiling larger, glossier formats in hopes of providing a more "luxury" experience (and keeping readers and advertisers, natch). It appears that makeover mania has officially crossed the pond, with Elle UK announcing its own "braver, bolder" changes for its September issue — which features "rebel" cover stars Zayn Malik, Hari Nef, Amandla Stenberg and Kristen Stewart.
Malik is certainly another trendy print choice right now: He just covered Dazed and Paper — and let's not forget that smoking hot Vogue editorial with girlfriend Gigi Hadid. Elle UK dubs Malik "The Popstar Refusenik," whatever that means; his fellow rebels get monikers like "The Hollywood Non-Conformist" (Stewart), "The Activist" (Stenberg), and "The Transgender Fashion Model" (a rather boring way of describing Nef, all things considered). A fifth cover features original art by Claire Barrett of Hawthorne & Heaney, asking, "Now what?" 
If it seems strange that Elle UK would unveil its September issue on the first day of July, these limited-edition covers are available for pre-order to celebrate the relaunch. You can choose which cover will come to you in the mail in August if you order by July 6; Elle UK, of course, likely hopes you'll order all five, which you can see below.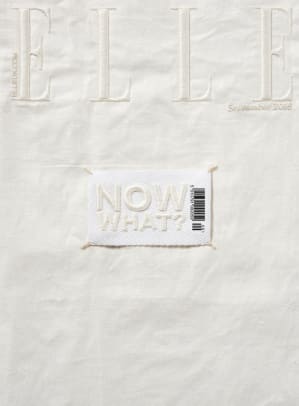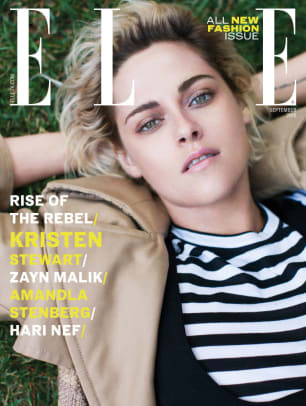 Sign up for our daily newsletter and get the latest industry news in your inbox every day.