Juicy Couture Dedicates Its Entire Fall Campaign to the Tracksuit
It is really, truly back.
Buckle up, bitches: The Juicy Couture tracksuit is back in a big way. 
Following the triumphant makeover of the classic velour ensemble at buzzy label-of-the-moment Vetements, Juicy Couture is releasing an ad campaign all about its signature item, entitled #TRACKISBACK. The print and video spots celebrate the tracksuit turning 21 this year, which means it's finally old enough to drink at all of those Hollywood hotspots it hit up in the mid-aughts when it was just a pre-teen. (RIP Les Deux.)
Juicy Couture sticks with the "21" theme by tapping 21 of the coolest girls on the scene, including Atlanta de Cadenet, Ruby Aldridge and Cipriana Quann, to star in the campaign. These downtown influencers talk about their first tracksuits in the accompanying behind-the-scenes video and — surprise! — most of them were those classic Juicy suits that Paris Hilton, Britney Spears, Lindsay Lohan and Jennifer Lopez helped to make famous. 
But before you break out the Uggs and dust off your trucker hat, take note: The new, cool way to style your Juicy Couture tracksuit is with on-trend fashion sneakers and chokers — multiple, if your throat can stand it. Now that's hot.
Check out the full campaign below.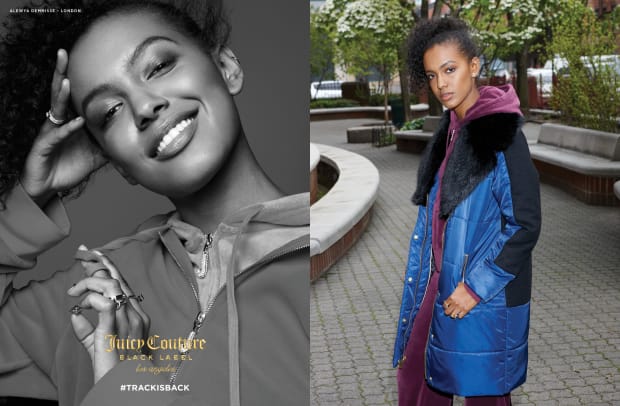 Sign up for our daily newsletter and get the latest industry news in your inbox every day.