Madewell Collaborated with Vans, Goop and More for Its 'Denim Every Day' Program
Over 24 days, the retailer is rolling out exclusives, limited-edition collectors items, re-released favorites and brand new silhouettes — all done up in denim.
When it comes to stocking up on denim, be it shorts or skinnies or overalls, we at Fashionista often turn to Madewell — a fact we're not shy about. (#NotSponsored. We swear.) So, we were immediately intrigued when we learned about the retailer's just-launched "Denim Every Day" program, which kicked off on Tuesday and is promising jean lovers 24 days worth of goodies in the form of brand collaborations, limited-edition collectors items, re-releases of previously sold out Madewell silhouettes and, of course, fresh silhouettes to help update your wardrobe for fall.
The first collaboration comes from Vans. The brand's classic high-top sneakers were done up in denim by the Madewell team for a limited-edition unisex offering for $70 that feels right in line with the skate-inspired craze that's sweeping the fashion set. In the days to come, the retailer will also unveil a denim jumpsuit created in partnership with Goop — that's right folks, Gwyneth herself had a hand in this — as well as a pair of Saucony trainers, a denim chair made with ABC Carpet and Home (only five were produced), sets of signed and numbered notecards painted by San Francisco-based artist Heather Day, and a custom P.F. Candle Co. scent that's meant to recall "strolling through a cedar forest in overalls fresh from the laundry."
This is only a sampling of the goodies that will be unveiled throughout the duration of the program — just think of it as an Advent calendar for denim obsessives. Check back each day to discover just-released silhouettes, like maternity jeans, an overall denim dress and much more that's likely to get you pretty pumped for fall shopping. Click through the gallery below to sneak a peek at the Madewell Denim Every Day collaborations.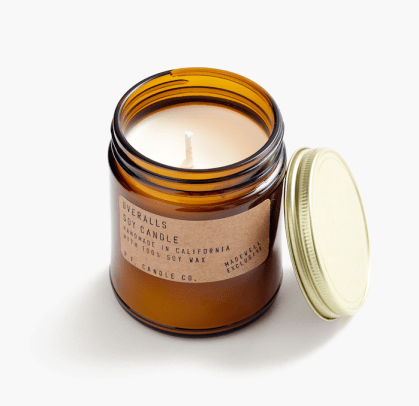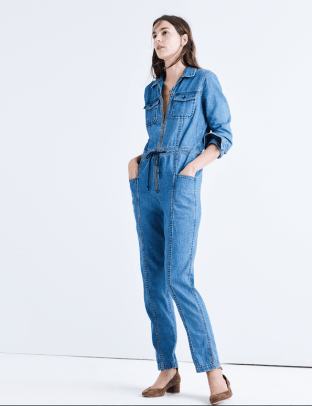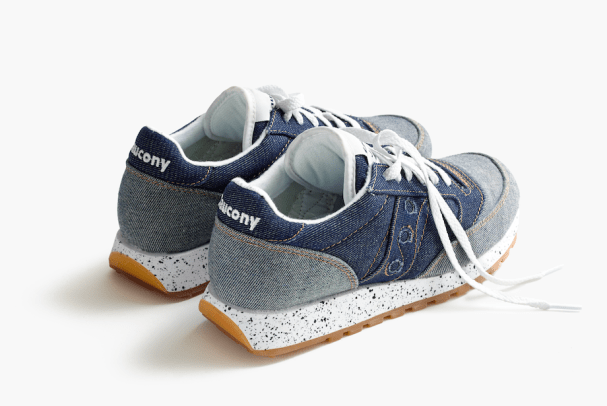 Want the latest fashion industry news first? Sign up for our daily newsletter.