Pia Mia Takes Us to the Madonna Inn for Her Fall Campaign With Material Girl
The first episode of her docuseries with StyleHaul is out now, too.
The latest campaign from Pia Mia's new gig as Fashion Director and spokesmodel of Material Girl — handpicked by Madonna, by the way — is finally here. And what better way to pay homage to the iconic pop star than staging the photo shoot at the kitschy-cool California hotel Madonna Inn? 
The campaign, photographed by Solmaz Saberi and styled by Pia Mia herself, showcases Material Girl's fall 2016 collection, which includes a slew of casual, night-out-ready and activewear apparel. In one of the images, it seems like the singer took a beauty tip from her friend Kylie Jenner, too, sporting a long pink wig and baseball cap with her athleisure look. 
"For the fall campaign, I styled and accessorized the collection, chose the photographer and decided which rooms at the Madonna Inn to utilize for which outfits," said Pia in a press release. "It's important to me for everything I do to be true to who I am and I feel like this campaign is definitely that."
Click through the gallery below to see Pia's full fall 2016 campaign with Material Girl, exclusively available at Macy's.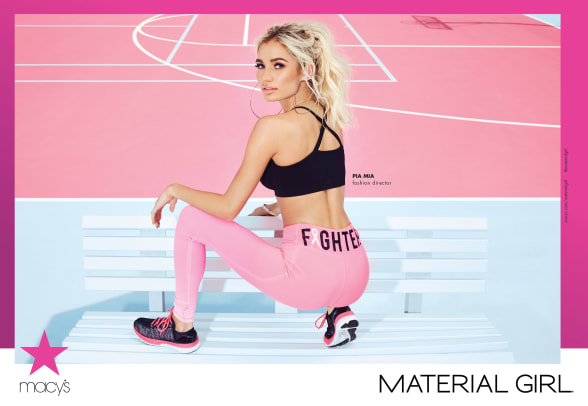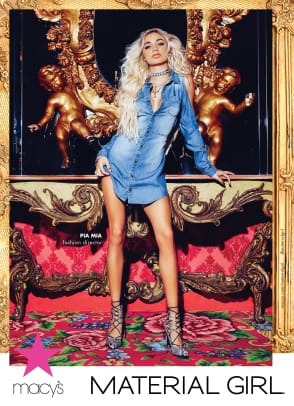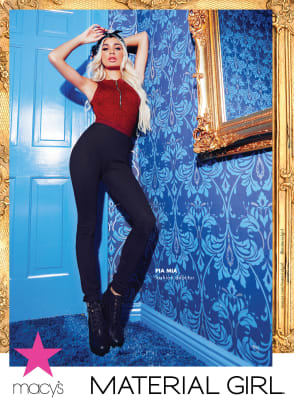 Along with Pia's fashion director role, she's also shooting a shoppable docuseries with StyleHaul. Inspired by Madonna's "Truth or Dare" documentary from the early '90s, the first episode, titled "Cinderella," is out now, which you can catch up on below. The next episode airs on Thursday, Jul. 28. 
Want more Fashionista? Sign up for our daily newsletter and get us directly in your inbox.
Homepage image: Pia Mia behind the scenes at her Material Girl campaign shoot. Photo: Material Girl/Macy's