For Girls Who Like to Keep It Really Real, LPA Is a Label to Watch
Los Angeles-based designer Pia Arrobio brings her "Dolce & Gabbana meets Supreme" aesthetic to the just-launched line of ready-to-wear.
In the digital fashion space, there's a lot of emphasis placed on having a "personal brand," usually formed by some combination of the image you project (and the people with whom you surround yourself) on Instagram, a consistent sense of style and a general vibe that easily clues followers in on your likes and dislikes. For designer Pia Arrobio, it was the unique aesthetic and persona she'd built online — she boasts 46.K followers on Instagram and pals around with the likes of Erin Wasson and Emily Ratajkowski — that ultimately landed her the opportunity of a lifetime: launching an eponymous label of ready-to-wear called LPA, which debuted on Revolve this Thursday.
Raissa Gerona, co-founder of Alliance Apparel (which owns LPA) and the VP of brand marketing and strategic partnerships at Revolve (i.e., the mastermind behind the Revolve Hamptons house), approached Arrobio after discovering her — where else?— on Instagram, and asking mutual friend Ratajkowski to set up an introduction. "Pia is one of Alliance's first true creative directors; she's super-cool and her whole collection had such a clear vision from the beginning," Gerona says. "It's so specific — she's very sure of herself and what she and her friends want to wear." 
In the months leading up to LPA's inception, Arrobio had left her job as a designer at Reformation, all set to move to Spain to take a position at Zara — but things quickly changed after she met with Gerona. "I went from, 'OMG, I'm gonna work for Zara,' to, 'OMG, I'm gonna have my own brand,' in the span of two weeks," Arrobio recalls. "For so long I had people telling me what I can or can't design, and now I have total creative freedom."
LPA (short for Lara Pia Arrobio) is a culmination of everything the 29-year-old has learned over the years working in different areas of the fashion industry. She first studied design and management at Parsons — taking classes in everything from illustration to business — and in the days before fashion blogging was a "thing," she kept an online diary of sorts, illustrated with film photos she took of her downtown adventures. She picked up gigs producing photo shoots and casting for the likes of Danielle Leavitt and Diane Martell, and held a stint at PR firm People's Revolution before landing at Reformation. When the time came for her to start her label from scratch, Arrobio was well-prepared thanks to her varied on-the-job experience. "From beginning-to-end I knew how to do it all," she says.
The clothing — which ranges in price from $58 for a bodysuit to $1,300 for a novelty leather jacket — marries romantic, feminine silhouettes and fabrications (think lace, florals and velvet) with the Southern California skate culture with which she grew up. "The combo is really Dolce & Gabbana meets Supreme," Arrobio explains. "I have weird tattoos and have been wearing [skate brands] since 2005, but I love to feel like a woman at the same time." Her first collection is chock-full of silk dresses, many with ties that can be worn around the waist or the neck, as well as body-con skirts and low-cut blouses. For those wanting more laid-back pieces, there's a wool hoodie and lace-up ribbed tees, too. 
Among the aspects most important to Arrobio throughout the entire process was cutting out as much of the industry bullshit as possible. "I was thinking about having high returns, and said, 'How can I make this the most real for everyone who's going to see it?'" she says. "I'm not going to make [a model's] legs longer so the dress looks better, because that's not what it's going to look like on the girl who's buying it. I just don't think it's fair. If I have an opportunity and a platform to do things differently, I am not going to Photoshop people. This is what people look like. We live in a world where people FaceTune and filter and that's totally fine, but I am going to take a stance — I want girls to feel beautiful and confident as who they are."
As someone who has admittedly struggled with both acne and her weight, Arrobio took this to heart when putting together her first look book, going so far as to e-mail her staff a memo outlining her somewhat radical stance on Photoshopping (see above). "I don't want skin retouched, pimples taken out — it's just [part of] being a woman," she explains. "I don't want it to be like, 'Here's this vision of this angel and you can buy into this dream.' I want it to be, 'Oh, I could look like that!'" 
Browse the debut LPA collection, available to shop now, in the gallery below.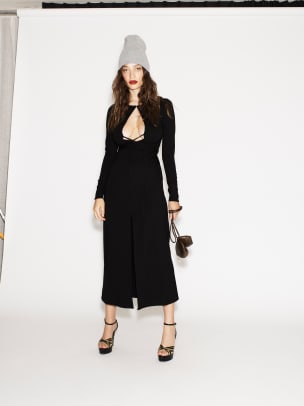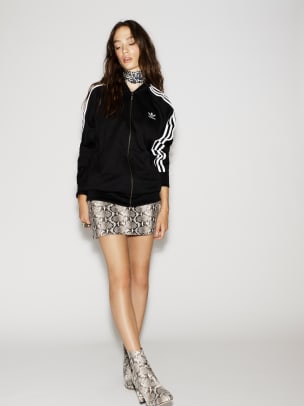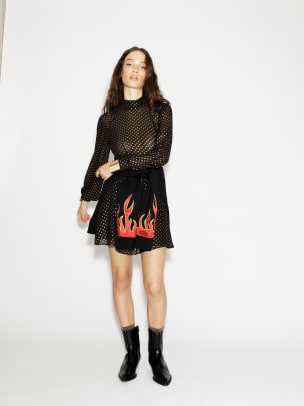 Never miss the latest fashion industry news. Sign up for the Fashionista daily newsletter.