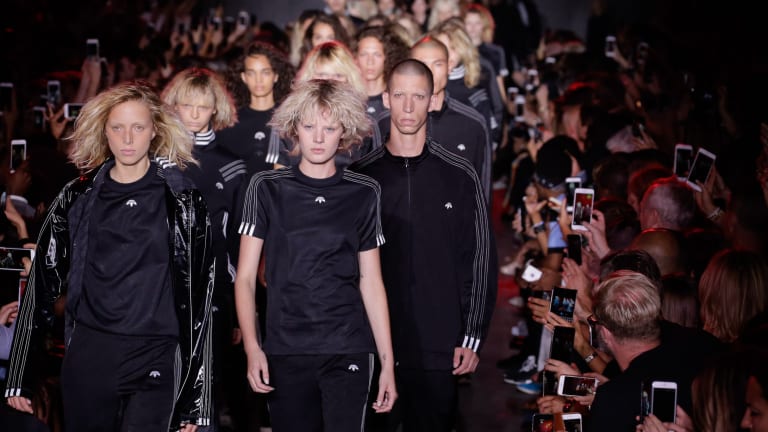 Alexander Wang Threw a Mini-Music Festival to Celebrate His Secret Adidas Collab and Spring Show
The #WangSquad sure knows how to get down.
No matter how well-versed you are on Alexander Wang, the 11-year-old American fashion label, you're likely very tuned into the designer's own personal brand. 
The 32-year-old rolls deep with his #WangSquad — consisting of cooler-than-thou models like Lexi Boling, Binx Walton and Anna Ewers, as well as a slew of musicians, artists and the requisite Jenner sister — and despite his massive success, he's still unabashedly enthusiastic about things that many would consider to be low-brow or cheesy, like bottle service at clubs, music festivals, suburban malls and marijuana. His fun-loving persona is not only infectious, it's highly covetable. Wang's keen eye for what's next in international youth culture, mixed with his skill for slick merchandising, has helped him to package (and sell) his lifestyle better than most designers working today. You'd be hard-pressed to find a young person who doesn't wish he or she could be in the #squad, but thankfully for him and his business, buying into it is the next best thing.
This season, Wang took his gang on spring break, bleaching out models' hair and eyebrows and giving them boardwalk-style airbrushed tees that read "Wang Squad" to lounge in backstage. The retro, sleazy surfer vibes came through in very destroyed denim, '90s-esque tattoo prints and embroideries, neon- or acid-washed sweatshirts printed with bikini babes and slogans like "mind detergent," as well as a plush white bathrobe worn open as a coat. There were plenty of the designer's signature sporty elements, like wetsuit-inspired dresses and low-slung board shorts, in addition to nods to collections past — specifically, the crisp, striped shirting fashioned into barely-there dresses and bikini tops, as well as silk separates lined in lace, like lingerie.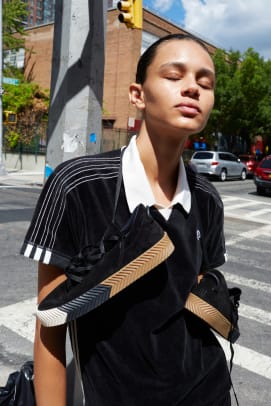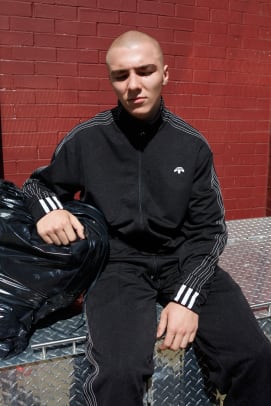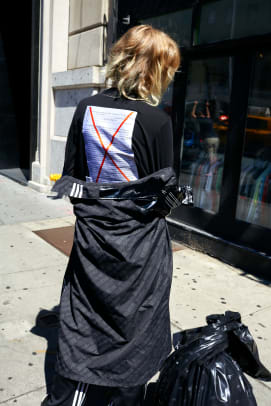 However, the runway show was just a prelude to the big reveal of the evening: Wang has partnered with Adidas Originals on an 84-piece line of unisex apparel and footwear launching in spring 2017, with a limited-edition capsule collection available to shop via pop-up trucks in New York City on Sunday. For the finale walk, models were decked out in all-black tracksuits, sweatshirts, polos and basketball shorts, with the traditional Adidas logo turned upside-down — one of Wang's rebellious touches. Another one? The fact that the capsule is printed with the designer's NDA for the top-secret collaboration.
This lucrative deal was certainly cause for celebration, and the brands pulled together a mini-music festival — aptly called #WangFest — that perfectly catered to Wang's aforementioned tastes. There was an impressive lineup of musical performances, with squad members CL, Tyga, Skrillex and Travis Scott all taking the stage, along with recently arrested rapper Desiigner, Post Malone and Juicy J. There was junk food galore, with a Slurpee mobile, a 7-11 trailer filled with snacks for the taking and a McDonald's pop-up serving burgers, fries and, as I made my way home around 2:30 a.m., McGriddles breakfast sandwiches. Party favors included branded Bic lighters and, for a lucky few, tailgate-ready beer helmets. Lastly, there was the merch — pieces from the Adidas capsule were sold out of the back of a truck and packaged up for partygoers in garbage bags, sealed with an Alexander Wang ribbon. 
There's really no telling what's next for Wang's steadily growing empire, but if it eventually involves the creation of his own music festival, let it be known that I'll be first in line to buy tickets.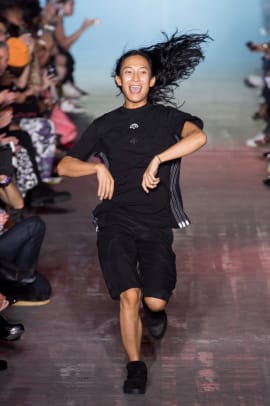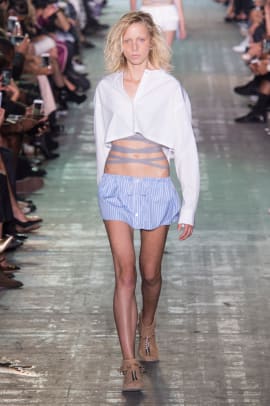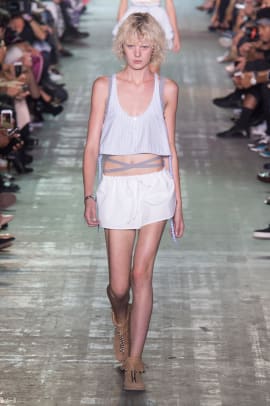 Want the latest fashion industry news first? Sign up for our daily newsletter.