American Eagle Taps Cass Bird for New, More Fashion-Oriented Campaign
The teen brands are upping their style game.
Can fashion help turn things around for teen retailers? Following Abercrombie & Fitch's grown-up makeover, American Eagle unveils its fall campaign which features a new, distinctly chic angle. 
Shot by Cass Bird, arguably one of the industry's hottest photographers, the black-and-white images have a cool, Instagram-ready style to them. That's no accident: The brand also tapped stylist Sara Moonves, who has worked for the likes of Vogue and Proenza Schouler. The new campaign is a joint effort with Laird + Partners, and marks an effort by American Eagle to put the spotlight on its on-trend offerings in addition to the basics consumers have come to expect.
"I think a lot of people have some old ideas about what American Eagle is and the product the brand makes, and it's not that at all. It's amazing how far the brand has come and I'm not sure they've gotten credit for that," says brand EVP and CMO Kyle Andrew. "So one of the reasons you feel that in the campaign, we really want to reflect back what the product is today — it is much more on trend and more fashionable than maybe people expect it to be."
Of course, when it comes to the teens, just being stylish isn't enough; there's a message behind the campaign, too. American Eagle looked for influencers "who really stand for something themselves" to star in #WeAllCan, celebrating the "power and influence" of millennials. "We really want to reflect back what our customer looks like, what our customer feels like, what our customer's talking about, what they care about," explains Andrew. "We wanted to have a nice, diverse range of inspiring people to have in our campaign." They recruited the very diverse crew of Hailee Steinfeld, Troye Sivan, Yara Shahidi, Cody Christian, Raury, Neels Visser, Jasmine Sanders, Landon McNamara, Valentina Cytrynowicz, Michael Lockley, Juana Burga and Xiao Wen Ju.
Beyond elevating the clothes, American Eagle wanted to create a "bigger platform" for the brand. It's certainly a lofty goal, but #WeAllCan aims to encourage its young customers to be creative and to stand for who they are and what they believe in. That angle, more than the fashion background, made Bird the perfect fit behind the camera. "First of all, she's an amazing photographer and has great credibility and authority in this world, but she's also incredibly authentic," says Andrew. "If you talk to her, she believes in pulling out the authenticity of whoever she's shooting, and reflecting that back, so that tied in nicely with the idea behind the whole campaign."
Andrew makes clear that American Eagle is not a fashion brand, but emphasizes that they have hit many major trends over the past few seasons. Fashion or no, #WeAllCan is a campaign the brand intends to continue for a while. "We love the idea behind it, I love the styling and I love the feeling behind it and how current and how relevant the clothing is," she says. And if inspiring teens sells a few more pairs of denim along the way, that's just icing on the cake.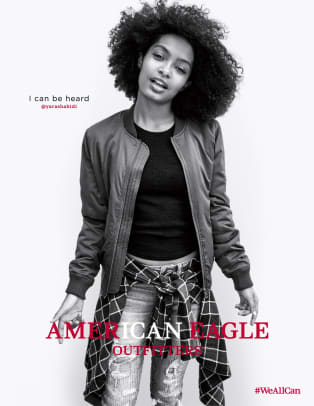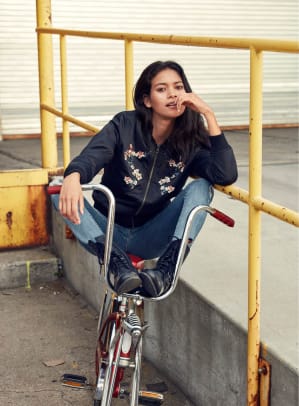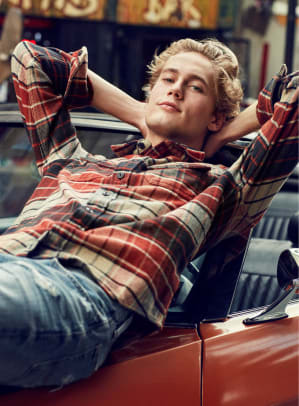 Want the latest fashion industry news first? Sign up for our daily newsletter.