It was a Good Week for Patterns and Power Clashing on the Red Carpet
And in the front rows at Paris Fashion Week.
As we do every Friday, let's take a look back at the best dressed famous people of the week — from Hollywood to the Zurich Film Festival (yeah, that's a thing) to the front rows at Paris Fashion Week. Lupita Nyong'o and Kristen Wiig were on the promo trail for their newest movies this week in head-to-toe (in Lupita's case, crown-to-toe) bold patterns that were as refreshing as they were suited to both actresses' personal styles. Meanwhile, Hugh Grant perfected his 'I slept in this tuxedo last night' signature look at a premiere; Diane Kruger posed in a delightful Dior minidress and shades at the house's runway show; and Kate Middleton was doing her thing in Canada. But our favorite outfits were the ones that combined unexpected patterns together in a fresh way: you know, some classic Jack Donaghy-approved power clashing.  
See all of our picks for the best dressed people of the week in the gallery below.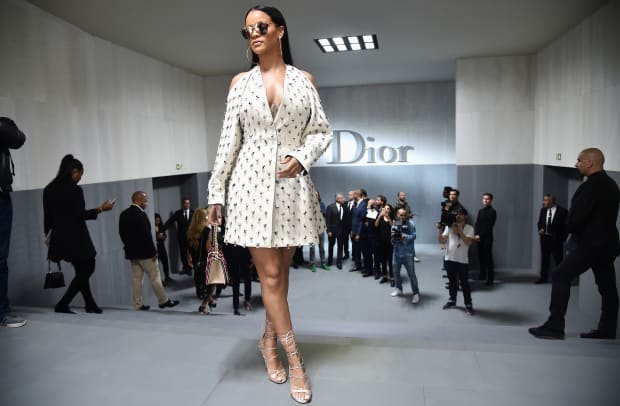 Want more Fashionista? Sign up for our daily newsletter and get us directly in your inbox.