For Burberry, 'See Now, Buy Now' Seems to Be Working
Between glossy covers and selling out in stores, the days-old September 2016 collection may already be a hit.
When Burberry was among the first brands to announce that it would do away with the old, six-month-lead-time fashion show model, many in the industry had questions about how this new format would work. Chief among them being: Would this strategy actually sell clothes?
Just two days following the collection's debut on the runway, there seems to be an answer. The Hollywood Reporter reports that on Tuesday  — the day after the show — Burberry's Regent Street boutique had sold out of several styles from the collection before noon. Indeed, many of the key pieces already appear to be sold out on the brand's website as well. Burberry may have an interesting strategy behind the sell-through; reportedly, every store only received a single size run of everything, with no plans to restock. 
And for those who wondered how showing so late on the schedule would affect the brand's placement in magazine editorials, which are often shot a few months in advance, that too seems to have worked out just fine. The collection appeared in its own dedicated Vogue editorial, as well as on the cover of Garage magazine before the runway show even happened. The day after the show, Elle UK unveiled its October cover, starring Lily James in a full Burberry September 2016 look; Vogue Japan put the bold military jacket look on its November cover, too.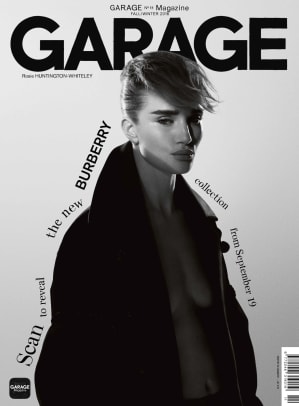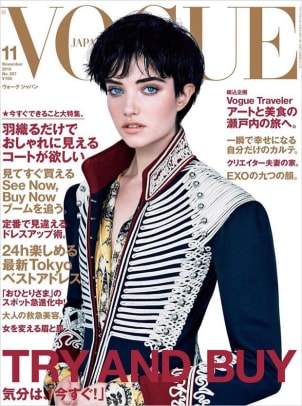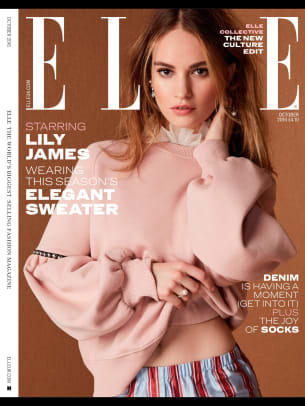 It is, of course, still much too early to tell exactly how the changes have affected Burberry's bottom line, which has been struggling in recent months. "We need to get through this week and then I'll sit with the teams and see what works, what doesn't work," Chief Creative Officer Christopher Bailey tells WWD. "We're going to look at things in a very pragmatic way, and say, 'This was a bit chaotic, but actually that was successful and really resonated.'"
It's also not immediately clear that this strategy could work for other brands, considering that Burberry is uniquely positioned in this arena thanks to its top-down control of all production. But between the buzz generated by Monday's runway show and the appointment of a new CEO — Marco Gobbetti joins the brand starting next year, leaving Bailey to concentrate fully on creative efforts — this could mark the beginning of a turnaround for Burberry. 
Want the latest fashion industry news first? Sign up for our daily newsletter.