Label to Watch Cyclas Was Launched With the Japanese Power Woman in Mind
But career-minded women everywhere will find something to love in these luxury basics.
Keiko Onose knows her way around fashion; the Tokyo-based designer spent 13 years at Tokyo-based department store United Arrows, where she served as the women's fashion director, before launching her own speciality luxury boutique chain dubbed The Secret Closet in 2007. "I knew at a young age that fashion was going to be a big part of my life; planning my outfits the night before school was one of my favorite activities," writes Onose from her homebase in Japan. "I went to university to get a business degree and later went to Bunks Fashion School. Owning my own business was always a dream of mine and I knew it had to involve fashion."
So, when she launched her own label, it was only natural that it would generate some buzz. But Cyclas — a Greek term for a specific kind of tunic — is garnering attention for more than just its fashion cred. It's one of the first fashion lines intended to cater specifically to the growing group of Japanese power women. "The collection is made so that it can be mixed together in different ways and fit multiple occasions, allowing the woman to go from the boardroom to jet setting across the world to attending charity events," she says. "It's truly the brand that speaks to the entrepreneurial woman that needs something for all occasions."
Onose began making her own in-house label shortly after opening her first boutique to complement the other brands she was carrying. It quickly won over shoppers, extending beyond her own boutiques to other upscale Japanese retailers, like Mitsukoshi and Takashimaya. In January of this year, Onose felt the timing was right to take Cyclas global. The pre-fall 2016 line, which was shown in Paris, was the first time she presented Cyclas as a true stand-alone collection, giving career-minded women worldwide a chance to wear her upscale, minimal designs. (In the U.S., Bergdorf Goodman has picked up the line for fall). 
"My inspiration for Cyclas comes instinctively and I develop each collection with what I call Japanese sensibility," explains Onose. "Every Cyclas style is designed with four points in mind." The four points include focusing on fabrication that lends itself to comfort, color schemes that allow the customer to build a wardrobe over time, silhouettes that won't go out of style six months after production and details that add a luxury finish. (That's also part of the name; "Cyclas" is intended to evoke "comfortableness, relaxation and preciousness.")
"Combining these aspects is key in making Japanese sensibility, modern pieces that feel timeless. I try to make a collection that speaks to women," she says. "We work hard to ensure these aspects are done correctly. Each of these factors, when combined, make a big difference in the final outcome that make Cyclas so unique." 
Indeed, the fall collection — which you can click through in the gallery below — reflects those qualities in clothing that is both trendy and timeless in feeling. Breaking glass ceilings has never looked so good.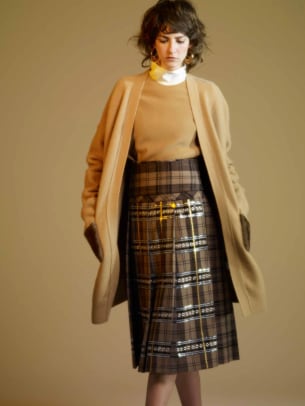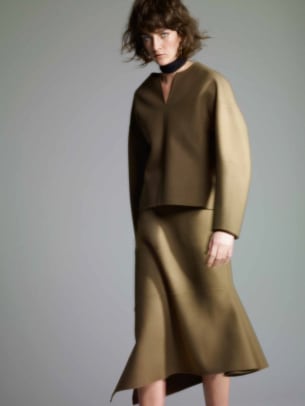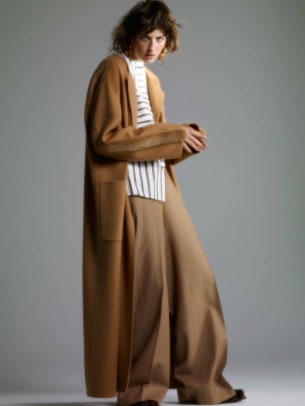 Want the latest fashion industry news first? Sign up for our daily newsletter.