Goop Label, Inspired by Gwyneth Paltrow's Closet, Is Finally Here
The in-house apparel collection will launch in small batches monthly and is available only on Goop.com.
A lot has happened at Goop since founder Gwyneth Paltrow announced a year ago that the newsletter-turned-lifestyle site-turned full-fledged brand would launch its own apparel line. The brand launched its own skin-care line with Juice Beauty to much critical success; CEO Lisa Gersh announced that she would step down; and the company raised $10 million in Series B funding. And while Goop has continued to build out its multi-brand e-commerce offerings and collaborate with a slew of different designer brands, Monday marks a whole new phase of growth: the Goop Label is here. 
"I think there's a huge white space in the market for luxurious ready-to-wear at a direct-to-consumer price," says Paltrow in a statement. Inspired by some of her longest-lasting wardrobe staples and, according to The New York Times, reflective of the styles that have sold best on Goop in the past, the collection was designed by her and a team of designers. It is produced from Italian fabrics in the same Italian factories as brands such as Proenza Schouler, Vetements and Dries Van Noten.
"It was very important to me to make the clothes in the same way that all of my favorite designer clothing is made, which is in Italy, with beautifully loomed fabrics, incredible tailoring and incredible attention to detail, but to be able to deliver those pieces at a third of the price," says Paltrow. 
And instead of releasing a full season's worth of clothing at a time, a limited batch of up to five pieces will arrive exclusively on Goop.com on a monthly basis. The September Edition includes four styles: the Pattner Peak lapel blazer ($695), the Else chambray button down shirt ($195), the Eliza wide leg culottes ($325) and the Classic G. tote bag ($285). 
"I'm a real suit girl, and September, to me, connotes getting back to work, getting back to your life and buckling down," says Paltrow about the culottes. "I thought it would be fantastic to invent the perfect chambray shirt that's a bit relaxed, in the way that chambray inherently is, but also had great structure and tailoring to it," she says of the button-down. "It's something I don't see a lot."
Back in May, Goop's head merchant Blair Lawson told us that in addition to beauty and fashion, Goop plans to offer its own in-house lines of home goods sometimes in the future, too. That's not to say that the site won't continue to sell other brands' product in the three categories. It's all part of Goop's e-commerce push, guided by Paltrow's distinctive and aspirational edit, that has earned the brand its faithful following. 
See the September edition of Goop Label in the gallery below.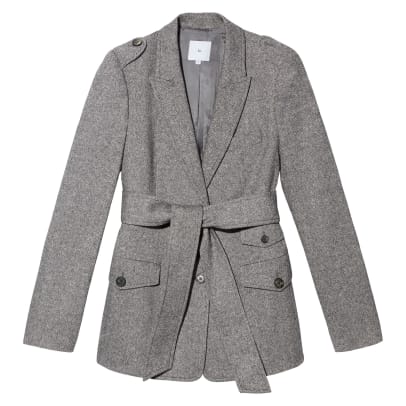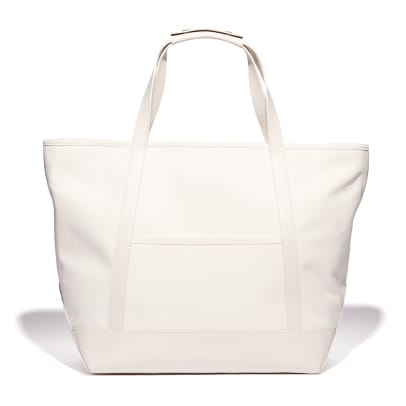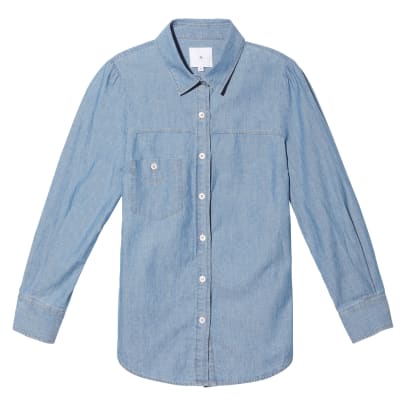 Stay current on the latest trends, news and people shaping the fashion industry. Sign up for our daily newsletter.