A Play-by-Play of Kithland, Kith's New York Fashion Week Debut
A rundown of sitting through a half-hour show of 90 looks and three performances from Fabolous, The Lox and Mase.
When news broke that Kith founder Ronnie Fieg was going to join the New York Fashion Week lineup this September, one would expect anything but a regular runway show. Kith isn't a traditional fashion label compared to the CFDA-affiliated designers who showcase every September and February; it's affixed to a culture that thrives on hype, FOMO and the New York experience. A snap impression of the retailer and direct-to-consumer label can't be made by simply browsing its plain website and Instagram. You have to visit one of its flagships in Manhattan or Brooklyn to really know what Kith is about. Take a walk in Soho and chances are you'll spot a matte black shopping bag sporting Kith's silver box logo. Over the past five years, Fieg has built his brand into a go-to retail destination for visitors and residents alike.
For Kith's NYFW debut on Tuesday night, Fieg and his team took over Samsung 837, a marketing tool for the gadgets line disguised as a cultural hub in the Meatpacking District. In this case it's Kithland, which consisted of a runway show (that also streamed online) followed by a presentation and after-party. Should FOMO still strike Kith fans, the entire thing can be revisited via virtual reality at one of its stores. After all, according to Fieg, it's more about the experience than the actual products.
Here's what I knew to expect from Kithland's debut beforehand: Nate Brown (of tours like "Yeezy" and "Formation") was to creative direct the runway show, which would feature 90 looks, divided into three sections called "Beach" (for Kith's upcoming flagship in Miami), "City" and "Mountain." (Fieg also has plans to open a store in Aspen.) Since Kith thrives on collaborations, there was going to be plenty of them, like with A Bathing Ape, Off-White and '90s shows like "Rugrats" and "Power Rangers."
After waiting in line for at least 30 minutes, well after the show's expected 9:30 p.m. time slot, I was quickly escorted to my seat sometime after 10 p.m. (Well, not my actual assigned seat, just at the end of my assigned row. My seat was most likely taken by the makeshift photographer pit in the middle of the main stage's bleacher-style seating.) I was lopsidedly positioned on a cushion — more on that later — as I waited some more for the show to finally start.
10:23 p.m.: A clip from "Scarface" plays on the large screen in front of us and Fabolous, a common fixture at this week's shows, takes the stage. He performs "Breathe" and "Can't Deny It," hit singles that are more than a decade old. I experience flashbacks of my Winamp player, LimeWire and AOL Instant Messenger.
10:27 p.m.: We're presented with Kith's "Beach" collection, a mix of swimwear, athleisure and collaborations with Iceberg (its U.S. revival), Aimé Leon Dore, "Power Rangers" and "Rugrats."
10:31 p.m.: The famous Robert De Niro clip of "You talkin' to me?" from "Taxi Driver" plays on the screen and The Lox follows up with their own quick performance with "Money, Power, & Respect" and "All About the Benjamins." Sadly, no Lil' Kim.
10:35 p.m.: Kith's "City" collection takes the stage and is the strongest of the bunch, aesthetically speaking (and mostly thanks to menswear consultant and stylist Eugene Tong). The womenswear pieces have much more depth from its debut last year, and collaborations included Bape and Bergdorf Goodman, where Kith opened an in-store shop at its Fifth Avenue location. Hoodies, bomber jackets and swishy tracksuits galore.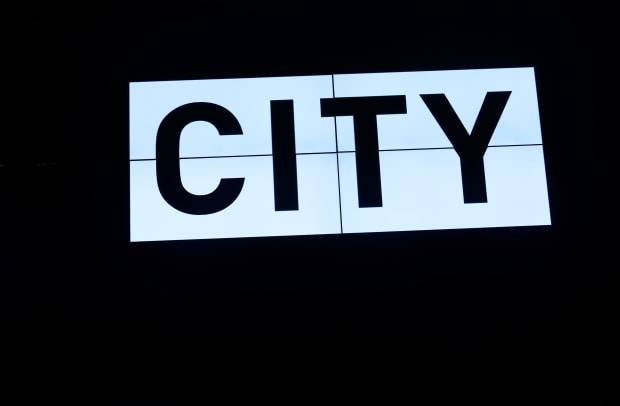 10:37 p.m.: From my awkward seated position, my left butt-cheek goes numb.
10:38 p.m.: Oh shit, is that Ja Rule? He takes a seat in the front row.
10:39 p.m.: A clip from the film "Aspen Extreme," a 1993 version of "Top Gun" on ski slopes, plays on the screen. 
10:40 p.m.: PLEASE WELCOME TO THE STAGE, MA$E. He performs "Feel So Good" and "Mo' Money Mo' Problems" in a pink puffer coat and matching Timberland boots. I resist the urge to fangirl, so much so that when he asks everyone to put their hands up, I play it cool. Turns out only like eight people in the audience actually put their hands up. Damn.
10:44 p.m.: We witness the final "Mountain" collection, which included impressive outerwear (a women's pink shearling coat, for example), Kith's partnership with Columbia and Capita snowboard gear. I end up changing my mind to favor "Mountain" neck-and-neck with "City."
10:48 p.m.: All of the "Mountain" models make their way back on stage. They stand in two lines, one in front of the other, followed by Fieg, who finally shows up to take a bow. The models remain on the stage as the lights go dark and the main screen glows with a snowcapped mountain landscape. Their wrists start to light up, showcasing Kith custom-design Samsung Gear S3 watches. I don't notice this until about two minutes later. Neat.
10:53 p.m.: The audience, seated and standing all throughout the three-story building, make their way to the bar for drinks or the Kith Treats outpost to scarf down "Cap'n Kith" cereal by or near something with Samsung branding. Each collection is presented somewhere throughout the space, including the "Social Galaxy," an installation that looks like an endless tube of LCD screens. Depending on your interests, this is a dream or a nightmare. 
11:09 p.m.: I finally make my way towards the exit, well before the after-party starts. The guard warns me that if I leave, I won't be able to come back. I happily thank him for opening the door for me.
3:10 a.m.: An email arrives in my inbox with a recap from the after-party, which wrapped up at 2 a.m.
7:00 a.m.: I read said email: Ja Rule and A$AP Rocky performed. "Teyana Taylor entertained partygoers by doing her infamous 'Fade' dance moves." Jourdan Dunn, Rick Ross and Joey Bada$$ also make an appearance. What's that I feel? Yup. FOMO.
7:01 a.m.: I get over it.
Will I make a point to visit Kith so I can virtually relive it all again? Nah. Instead, I'll be playing this on repeat all day:
Want more Fashionista? Sign up for our daily newsletter and get us directly in your inbox.